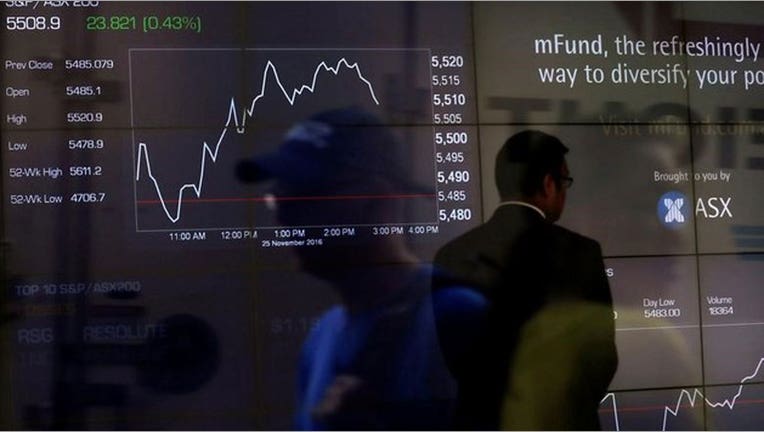 The vote against constitutional reforms in a popular referendum is likely to stir fresh turmoil for Italy's banks, possibly culminating in the nationalization of troubled lender Banca Monte dei Paschi di Siena SpA, according to people familiar with the matter.
Italian bank stocks were badly hit in Monday trading. Monte dei Paschi was down 4% in the early afternoon, and Banco Popolare di Milano was off more than 7%. UniCredit SpA, Italy's largest bank by assets, fell more than 5%.
On Sunday, Italians rejected a change to Italy's constitution that was proposed by Prime Minister Matteo Renzi. Mr. Renzi said he would tender his resignation to Italian President Sergio Mattarella on Monday afternoon.
According to the people familiar with the matter, a nationalization of Monte dei Paschi is now more likely, since its plans for critical EUR5 billion ($5.30 billion) capital increase are unlikely to proceed after the vote, though a small chance remains that the bank will find a private-sector solution.
The prospect of Italian banks needing a government rescue was echoed by European Central Bank Governing Council member Ewald Nowotny.
"The difference between Italy and other countries is that in Italy there is essentially been no state aid or takeovers," Mr. Nowotny said on Monday, speaking in Vienna. "It isn't to be excluded that state aid is necessary," he said.
The bank will meet with its advisers on Monday to begin to decide what to do, the people said. Monte dei Paschi's board is scheduled to meet Tuesday.
However, a full decision on whether to nationalize the bank could come only when a new government is formed in Italy, according to the people familiar with the situation.
While it could take two weeks for a new government to choose cabinet members and secure votes of confidence in the parliament, a decision on how to proceed Monte dei Paschi could arrive sooner, perhaps as soon as Mr. Mattarella names a prime minister-designate. That could happen by the end of this week.
Investors and executives involved in the transaction hope that Mr. Mattarella will ask Economy Minister Pier Carlo Padoan, a well-respected economist who has spearheaded the government's efforts to clean up Italy's banks, to form a new government.
After a prime minister-designate is named, the advisers and government officials would begin discussing critical details of an eventual rescue operation, including the amount the state would contribute and the size of the losses inflicted on investors, particularly junior bondholders. Retail investors hold EUR2 billion in junior bonds.
The prospect of political instability and a change of government in Italy have created volatility in financial markets for weeks and Italy's banks have markedly underperformed the rest of the Italian stock market so far this year.
Investors, policy makers and analysts are concerned that Mr. Renzi's resignation would bring an abrupt end to the government's efforts to clean up the banking sector, which is suffering from a double-whammy of low profitability and huge bad loans.
The bank's stock has lost 85% in the last 12 months and has priced in the prospect of a 'no' vote in the referendum.
Investors were watching closely Monday morning for any signs that deposit holders were withdrawing their money. If they see it, the government may have to move quickly with emergency measures to stop a run. The government and the bank will also have to announce a new plan to fix Monte dei Paschi's capital shortfall.
Elsewhere, the vote could complicate plans by UniCredit SpA, Italy's largest bank, to raise as much as EUR13 billion. The bank is far healthier than Monte dei Paschi and could wait for calm to return to the markets before asking shareholders for capital. News could emerge from a Dec. 13 presentation by UniCredit's top management in London, where they will unveil a new strategy.
In the longer term, the change of government and the likelihood of new elections next year could mean a long delay in any governmental efforts to find sector-wide solutions to the banks' problems.
The ECB's Mr. Nowotny said the problems in Italy's financial sector should be put into perspective, noting problems rest with individual banks, not the banking system as a whole.
"One has to see things with the right scope. These are problems of individual banks. It isn't a problem with the whole banking system," he said. "And from my view these are problems that can be solved," he said.
-- Todd Buell in Vienna contributed to this article.
Write to Deborah Ball at deborah.ball@wsj.com and Giovanni Legorano at giovanni.legorano@wsj.com