Italy, France seek shipyard deal by September summit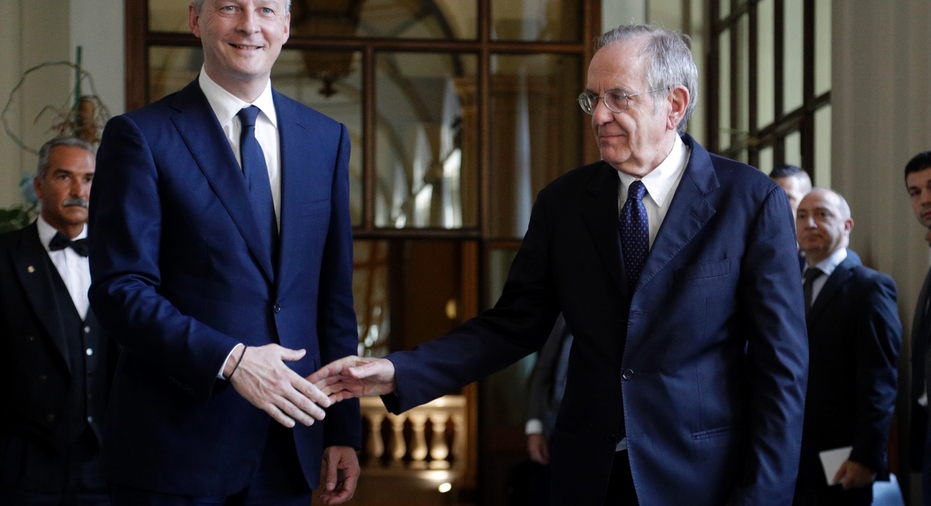 Italy and France agreed Tuesday to work on resolving their dispute over an Italian shipbuilder's bid to take over a French shipyard, giving themselves until the end of September.
But Italian Economic Minister Pier Carlo Padoan said Italy would not budge on its objection to France's move to limit the shipbuilder, state-controlled Fincantieri, to a 50-percent stake in the Saint-Nazaire shipyard.
"On this point, we will not change our minds," Padoan said after a meeting in Rome with his French counterpart. "We will have time to bridge the differences."
The ministers said in a joint statement that they will try to focus on building a European naval industry player together, and plan to use the coming weeks to work out the shareholding structure.
They are seeking agreement by Sept. 27, when Italian Premier Paolo Gentiloni and French President Emmanuel Macron are scheduled to meet.
"Our decision is a temporary one. Our intention ... is always the same: building with Italy a big European industrial champion in the naval, civil and military field. This remains our goal," French Economy Minister Bruno Le Maire told reporters.
The ministers expressed a desire to find a mutually acceptable shareholder structure that recognizes Fincantieri's leadership role in the industry. STX France is a subsidiary of South-Korean group STX Offshore & Shipbuilding, which has been looking for a buyer.
The French government moved to temporarily nationalize the shipyard last week to prevent Fincantieri from taking it over within days, in a move aimed to protect jobs in an industry it deemed strategic. The unexpected decision prompted anger in Italy, but Le Maire said the move was meant to give France time to negotiate more favorable terms and job guarantees, and was not against Italy.
France has agreed not to talk to any third parties while the two countries attempt to reach a deal.