Islamic State Hackers Take Aim at Facebook's Zuckerberg, Twitter's Dorsey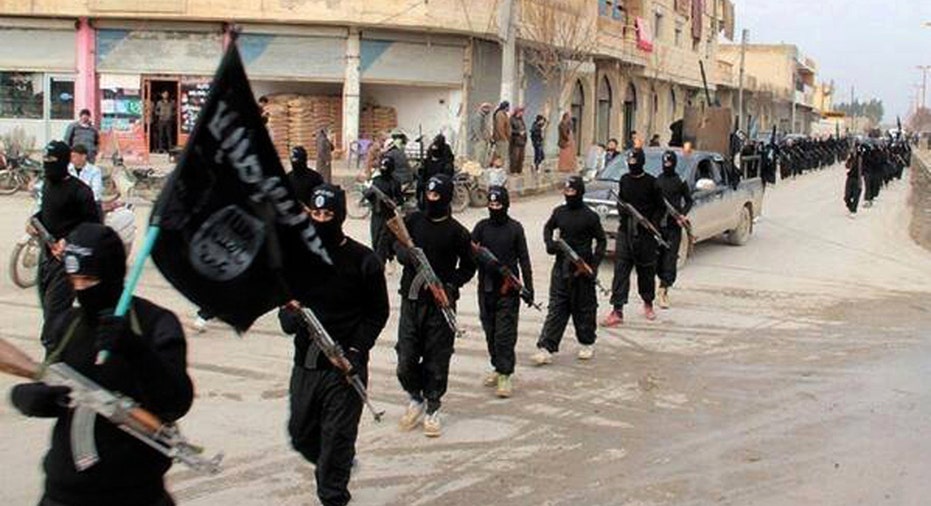 Islamic State hackers have announced the group's latest focus: Facebook Chief Executive Mark Zuckerberg and Twitter CEO Jack Dorsey.
A video posted Tuesday by "Sons Caliphate Army," the self-styled hacking division of Islamic State, takes aim at the recent campaigns by Facebook and Twitter to shut down accounts by Islamic State extremists. The video was said to be authentic by Storyful, a news agency that verifies content posted online.
As if to boast that the group still has accounts on social networks despite efforts to remove them, the video shows screenshots of Facebook and Twitter accounts bearing Islamic State imagery. It couldn't be verified whether the accounts were real.
The video claims Sons Caliphate Army has more than 10,000 Facebook accounts, 150 Facebook groups and 5,000 Twitter accounts, which it says have been or will be used to distribute Islamic State content online "if Allah permits."
The video doesn't threaten the lives of Mr. Zuckerberg or Mr. Dorsey, but it shows an image of the two U.S. technology executives with bullet holes. At the end of the video, a banner on the screen says, "To Mark and Jack, founders of Twitter and Facebook and to their Crusader government. You announce daily that you suspended many of your accounts, and to you we say: Is that all you can do? You are not in our league."
The message adds that for every account that is closed, 10 more will be opened.
Representatives from Facebook and Twitter declined Wednesday to comment on the video. The Federal Bureau of Investigation also declined to comment.
The video comes on the heels of Twitter's announcement earlier this month that it suspended 125,000 Islamic State-related accounts over the past six months. A report published last week by George Washington University's Program on Extremism examined Twitter accounts during that period, finding that consistent suspensions of Islamic State-affiliated Twitter accounts reduced the number of times extremists would visit the social network.
"What we found, specifically, was that users who did return had lower levels of activity and smaller networks," J.M. Berger, a fellow at the Program on Extremism, said in an email. "Twitter has also changed its terms of service to make it hard to come back, for instance by eliminating a loophole that previously let users create accounts without a verified phone numbers or email."
Facebook doesn't disclose how many accounts or posts it has removed but says it doesn't tolerate extremist content on the network and removes offending content when it is reported.
When Facebook's content reviewers remove Islamic State-related content, they often look at related accounts for content that is extremist in nature as well, an approach the company adopted about a year ago.
Michael S. Smith II, a principal at Kronos Advisory LLC, a consulting firm specializing in the analysis of terrorist groups, was skeptical of the account takedowns' effectiveness, saying extremist content is still easily found on Twitter.
"It's not doing anything," Mr. Smith said. "There are some minor implications there, but it doesn't do anything to significantly diminish the capability of the Islamic State online."
This isn't the first time Mr. Zuckerberg or Mr. Dorsey have been named by Islamic State, Mr. Smith said. Until it was removed, the primary Twitter account distributing propaganda for Islamic State's Libya province included a composite image of Mohammed Emwazi, the now-deceased British militant known as Jihadi John, pointing a knife at Mr. Dorsey's head, Mr. Smith said.
He said he expects to see an increased effort by Islamic State extremists or supporters to infiltrate social media in coming months. But he added that the group's central focus isn't online propaganda but expanding its reach in Iraq and Syria.
"The group's most important claim is that they are presiding over a caliphate," Mr. Smith said. "The Internet is simply a tool used to manage a global influence operation."
Write to Natalie Andrews at Natalie.Andrews@wsj.com