Is Zogenix Stock Still a Buy After Soaring in November?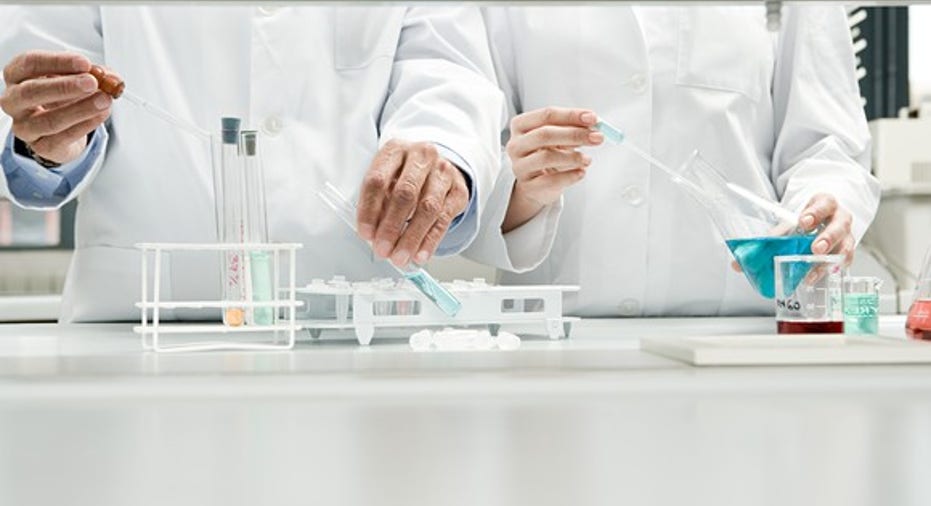 Image source: Getty Images.
What happened
According to data fromS&P Global Market Intelligence, shares of the orphan-drug maker Zogenix (NASDAQ: ZGNX) gained a stately 54.6% last month. The underlying catalyst behind the small-cap biotech's monstrous move northward last month appears to be the forthcoming late-stage readout for its experimental Dravet syndrome drug ZX008. That's a low-dose formulation of the former anti-obesity drug fenfluramine that was taken off the market in 1997 because of its association with serious cardiovascular events.
So what
Dravet syndrome is a rare and potentially deadly form of pediatric epilepsy that currently lacks any form of FDA-approved pharmaceutical treatment. So, if approved, ZX008 would probably grab a premium pricing structure as a drug for an orphan indication, along with an extended period of exclusivity.
Now what
Zogenix plans to unveil ZX008's late-stage results sometime in the second quarter of 2017. So with a fast-track designation from the FDA in hand, the company's lead clinical candidate could be on the market by early 2018.
The fly in the ointment, though, is this proposed time table puts it on track to go head to head withGW Pharmaceuticals' (NASDAQ: GWPH) rival Dravet syndrome treatment known asEpidiolex. That's a cannabinoid-based therapy that posted stellar late-stage results for both Dravet syndrome, and another rare form of childhood epilepsy calledLennox-Gastaut syndrome, earlier this year.
The short story is that GW is aiming to have Epidiolex on the market by either late 2017 or early 2018 -- possibly setting up a showdown between GW and Zogenix. The latter, though, appears to be at a distinct disadvantage, given fenfluramine's known cardiac risks.Epidiolex, after all, sports a fairly clean safety profile.
All told, Zogenix's maturing clinical pipeline is certainly worth keeping an eye on. But its stock is arguably fairly valued at current levels based on the strong possibility that doctors may hesitate to prescribe any form of fenfluramine, especially to children.
10 stocks we like better than Zogenix When investing geniuses David and Tom Gardner have a stock tip, it can pay to listen. After all, the newsletter they have run for over a decade, Motley Fool Stock Advisor, has tripled the market.*
David and Tom just revealed what they believe are the 10 best stocks for investors to buy right now... and Zogenix wasn't one of them! That's right -- they think these 10 stocks are even better buys.
Click here to learn about these picks!
*Stock Advisor returns as of Nov. 7, 2016
George Budwell has no position in any stocks mentioned. The Motley Fool has no position in any of the stocks mentioned. Try any of our Foolish newsletter services free for 30 days. We Fools may not all hold the same opinions, but we all believe that considering a diverse range of insights makes us better investors. The Motley Fool has a disclosure policy.