Is Zoe's Kitchen the Next Chipotle?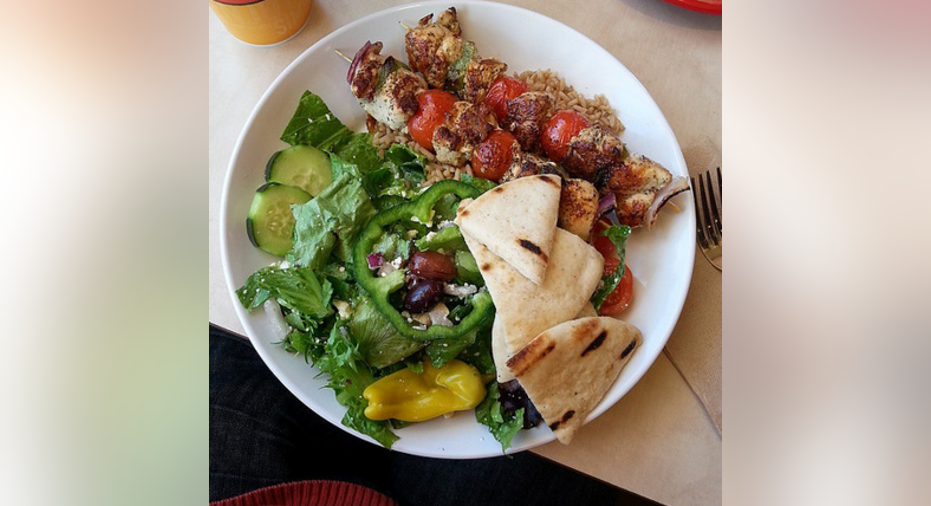 Source: Zoe's Kitchen.
Fast-casual Mediterranean restaurant Zoe's Kitchen is on a roll. On a one-year basis, Zoe's Kitchen shares have surged 19% versus the greater market's flat return. The stock made its debut in mid-2014, after the market warmly welcomed the IPOs of and Noodles & Company the year prior. Unlike these competitors, however, shares of Zoe's have continued to outperform. If you were able to participate in each IPO, you'd be up 150% on your investment in Zoe's Kitchen versus losses of 40% in Noodles & Company and 4% in Potbelly.
Zoe's Kitchen is lacking in Wall Street coverage. A collection of analysts compiled on Yahoo! Finance reports only one ratings change in the last year, a downgrade by Piper Jaffray last June. Even more interesting, there has been no change in analyst EPS estimates for this quarter's results even though the company handily outperformed analyst estimates in the fourth quarter, posting year-on-year revenue growth of 32% with better bottom-line performance than expected. Shares of the company surged 26% in February as a result of the overperformance.
Can the company continue to grow and earn respect in the analyst community?
Two metrics to watchZoe's Kitchen investors need to see continued growth on two fronts. First, the company needs to continue to open new restaurants. Second, and nearly as important, investors want to see the company continue to report strong same-store sales figures, which look at sales at stores that have been open for at least 18 months. On the first front, the company plans to open 34 to 36 company-owned restaurants next year, the low matching the 34 company-owned restaurants Zoe's opened last year. Zoe's closed 2015 with 166 locations and had added eight by the end of February, bringing its total to 174.
A dish at Zoe's Kitchen. Image Source: Flickr userShashiBellamkonda.
As an investor, I'm willing to accept no increase in unit growth because the locations are mostly company-owned, with only three franchised restaurants at the end of 2015. A company can quickly grow through franchising, but quality and experience can suffer. Zoe's Kitchen puts a premium on experience, which allows the company to maintain pricing. Thirty-five new locations in 2016 would still be impressive, as that represents 21% growth from the 166 total stores the company had at the end of 2015.
The company expects same-store sales to decrease from 6.3% in the last fiscal year to a range of 4% to 5.5% in 2016. It's hard to continue to grow same-store sales as the comparable base increases, but Zoe's Kitchen reported a monster 7.7% same-store sales increase in the fourth quarter. I'm closely watching this number in next quarter's results to see if management's guidance may be light.
Will hummus be the next guacamole?Stop me if you've heard this before: a premium-ingredient, fast-casual restaurant selling foreign food at premium prices and growing its top line in excess of 30% after its IPO. Unfortunately, I don't think hummus will become the new guacamole. After its IPO in 2006, Chipotle Mexican Grill was still growing its top line at a 30% clip and same-store sales at double digits when the company had in excess of 400 stores. The company has been one of the biggest stock success stories over the past decade, although the story has been tarnished in wake of the company's food safety problems.It's unlikely Zoe's Kitchen will be able to match Chipotle's growth trajectory to become a $10 billion company simply because Mexican food is more palatable to many U.S. consumers.
However, the company doesn't need to grow to Chipotle-like status to provide investors strong returns. Right now the company trades at a market capitalization of $750 million. If the company continues to grow as it's projected to do, that figure appears to be undervalued.
The article Is Zoe's Kitchen the Next Chipotle? originally appeared on Fool.com.
Jamal Carnette owns shares of ZOES. The Motley Fool owns shares of and recommends CMG and ZOES. Try any of our Foolish newsletter services free for 30 days. We Fools may not all hold the same opinions, but we all believe that considering a diverse range of insights makes us better investors. The Motley Fool has a disclosure policy.
Copyright 1995 - 2016 The Motley Fool, LLC. All rights reserved. The Motley Fool has a disclosure policy.