Is Yum! Brands About to Repeat Its Mistakes in China?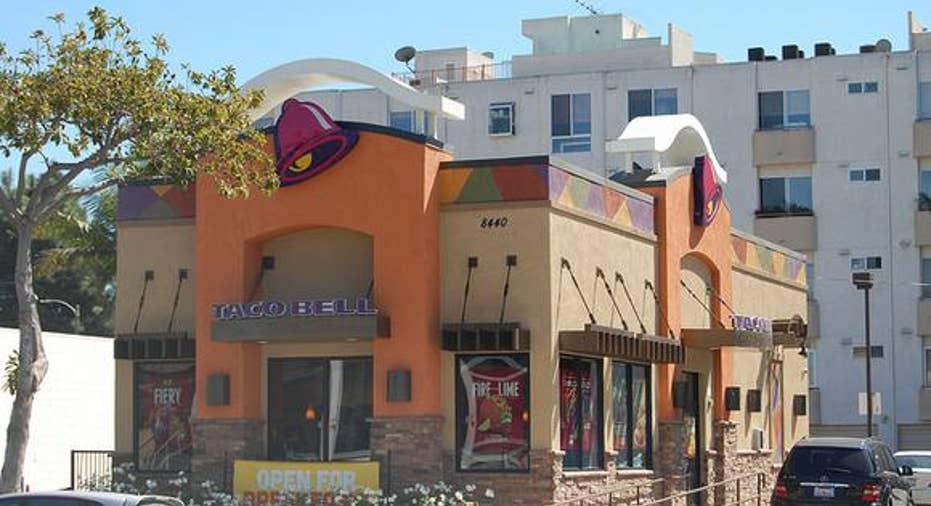 Yum! Brands wants China to step up to the chalupa. It plans to open its first Taco Bell in the country by the end of 2016.
Didn't Yum! Brands just resolve to reduce its exposure risk in China by agreeing to spin off thedivision that operates its KFC and Pizza Hut restaurants in the country? So what's it doing expanding the Taco Bell chain there? The restaurant operator just said that about the time it finishes calving off its China unit at the end of this year, it will open its first Mexican restaurant there.
There's no doubt that China has been an important market for Yum! Brands. The region accounts for 53% of total revenue and 39% of operating profits. The restaurateur has about 6,900 restaurants in the country, about 5,000 of which are KFCs.
By contrast, Taco Bell, which has some 6,400 restaurants in 20 countries and has been making big pushes in emerging markets (primarily India), is absent from China.
Yum! Brands has been plagued by food-quality issues in China; last year, it suffered its second such crisis there in as many years. It had just managed to start winning back customers after the first debacle when the second one hit, and it's finding that regaining that lost ground a second time is a much slower process.
The successive scandals caused hedge fund Corvex Management to take a position in Yum! Brands and advocate offloading its China division as a means of reducing its exposure. The restaurant operator subsequently appointed the hedge fund's CEO to its board of directors, and only days later announced it would be spinning off the China unit.
Successive food quality scandals have made business difficult for Yum! Brands, which is spinning off its China division later this year.
But Yum! Brands isn't alone in feeling the need to minimize the risks associated with running a business in Asia. McDonald's has reportedly also been looking to calve off its Asian business, which was hammered by the same supplier-related food quality scandal that afflicted Yum! Brands the second time. The main difference was that it was the Golden Arches' Japanese division that got hit.McDonald's owns about half of that business, and the damage led to it reporting its first loss in over a decade.
While both restaurant operators have been fabulously successful with their forays into the Orient, the fact they've largely been the only fast food chains to accomplish that speaks to how difficult it is for a multinational to run a business there. For example, Wendy'shas no presence in China, while Burger King's parent Restaurant Brands International has a modest 450 restaurants in the country, though it does have an expansion plan in place.
So it may have been more surprising that Yum! Brands was "exiting" China by spinning off the division than that Taco Bell would be opening its first restaurants there. Perhaps the real question that should be asked is: What took them so long?
Despite the difficulties and setbacks Yum! Brands has faced recently in the country, it has had decades of successful operations there. While the food scandals have been frustrating for the company and investors, its long record in China suggests further commitment to the market is warranted.
And even with the spinoff, Yum! Brands is not severing all ties; the new company will operate as a franchisee for the parent. That may have been the biggest different between the restaurant operator's business there and its chains here. In the U.S., it's an almost wholly franchised business; in China, it was almost entirely company-owned. The franchise model generally has been slow to take hold in China, but we may see it grow there in the future.
Taco Bell has enjoyed great success wherever its opened its doors (with the exception of India, where it continues to lag horribly and same-store sales seem to continuously go from bad to worse), so rather than viewing this move as a mistake, investors should commend Yum! Brands for making sure it still has a direct connection to China.
The article Is Yum! Brands About to Repeat Its Mistakes in China? originally appeared on Fool.com.
Rich Duprey has no position in any stocks mentioned. The Motley Fool has no position in any of the stocks mentioned. Try any of our Foolish newsletter services free for 30 days. We Fools may not all hold the same opinions, but we all believe that considering a diverse range of insights makes us better investors. The Motley Fool has a disclosure policy.
Copyright 1995 - 2016 The Motley Fool, LLC. All rights reserved. The Motley Fool has a disclosure policy.