Is Yahoo Making a Play for Hulu? Mayer Reportedly Met With Hulu Execs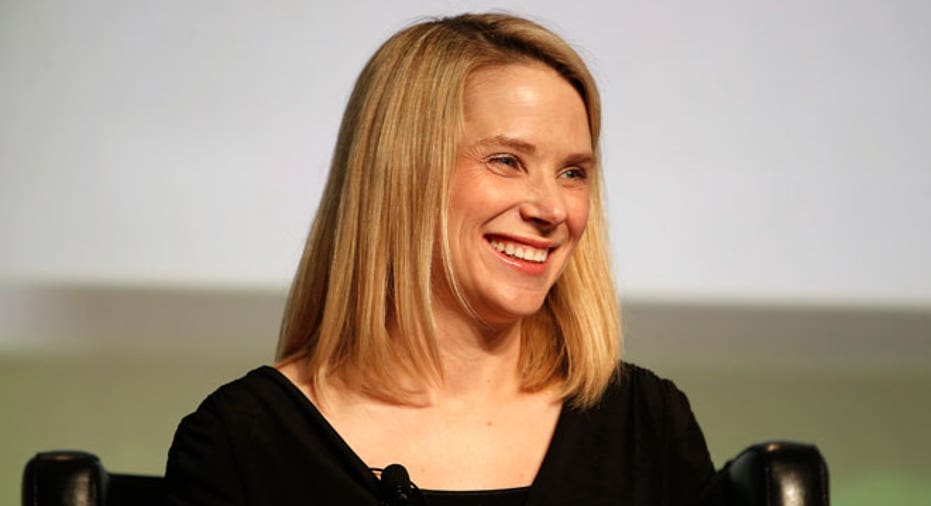 After striking out on a $225 million deal to take control of online video site Dailymotion, Yahoo (NASDAQ:YHOO) has reportedly held preliminary meetings with top execs at premium video service Hulu.
The meetings could signal that Yahoo CEO Marissa Mayer is now considering joining a number of other potential suitors to acquire Hulu, which is being shopped by its media conglomerate owners: News Corp. (NASDAQ:NWSA), Walt Disney (NYSE:DIS) and Comcast (NASDAQ:CMSCA). News Corp. is the parent of FOX Business.
According to tech blog All Things Digital, Yahoo is "in the process," but it has not made a formal bid to acquire Hulu. Along with Henrique De Castro, Yahoo's chief operating officer, Mayer had an "extensive getting-to-know-you meeting" with Hulu execs, the blog reported.
The report comes after Yahoo's plan to acquire majority control of French online video site Dailymotion collapsed last month due to objections from politicians in Paris who did not want to lose one of the country's few successful Internet companies.
Other parties who are believed to be interested in acquiring money-losing Hulu include Amazon.com (NASDAQ:AMZN), the digital arm of Guggenheim Partners and the Chernin Group, which is run by former News Corp. exec Peter Chernin, All Things Digital reported.
The value of Hulu, which has about four million paid subscriptions, will largely be determined by the television rights the site's media owners are willing to offer to provide content.
Shares of Sunnyvale, Calif.-based Yahoo dipped 0.27% to $26.00 Wednesday morning, leaving them up nearly 31% on the year and 70% over the past 12 months.