Is Warren Buffett Becoming More Bullish on Energy?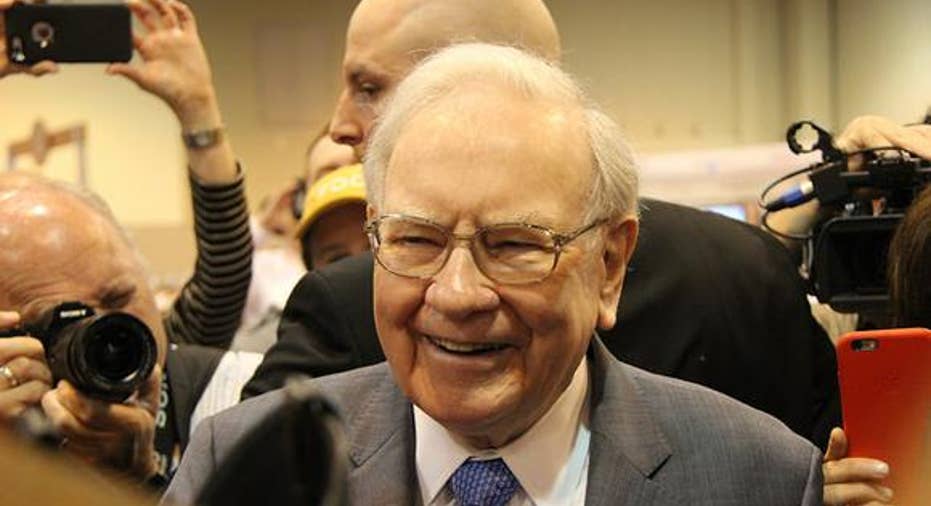 Warren Buffett sidestepped much of the energy decline. In March 2014, Buffett'sBerkshire Hathaway(NYSE: BRK-B)had substantial exposure to a number of upstream/integrated companies, includingExxonMobil (NYSE: XOM)andConocoPhillips (NYSE: COP).According to SEC filings, Berkshire Hathaway owned over 41 million shares of ExxonMobil on March 31, 2014, worth $4 billion at the time. Berkshire also had 11 million shares of ConocoPhillips on its balance sheet, worth $779 million.
When crude prices started showing signs of potentially falling, however, Buffett quickly cut his stake in ConocoPhillips and ExxonMobil and by December 31, 2014, Berkshire owned zero shares of either company. Buffett's decision to divest the two super-majors from Berkshire's portfolio turned out to be the right decision -- ExxonMobil has declined by 13% since December 31, 2014 while ConocoPhillipshas fallen by over half. If crude stays lower for longer, the two stocks may never be the free cash flow machines that they were in the early to mid 2000's, and their returns may not be as attractive as they were historically.
Increasing downstream exposureWhile Buffett has assiduously avoided companies with upstream exposure (with the lone exception beingSuncor Energy (NYSE: SU)), Berkshire has aggressively added to its holdings downstream. According to SEC filings, Berkshire Hathaway established a position in the oil refinerPhillips 66(NYSE: PSX)in early 2015 and gradually built its position up from that point. In early February 2015, Buffett added another 1.69 million shares, giving Berkshire a total of 74 million shares, or around 14% of Phillips 66's float.
Unlike upstream companies, oil refiners such as Phillips 66don't need high crude prices to do well. Refiners benefit from the crack spread, or the price difference between crude oil and the petroleum products extracted from crude. Because demand for petroleum products has been robust because of the strong U.S. economy, and crude prices have been weak because of oversupply, the crack spread has been wide, and many refiners have been extremely profitable. Given the low natural gas prices and the limited capacity growth in the refining industry, the future for refiners looks bright.
Berkshire Hathaway adding midstream exposureIn addition to purchasing Phillips 66 shares, Berkshire Hathaway also established a position inKinder Morgan(NYSE: KMI)too. According to SEC filings,Berkshire Hathaway bought a brand-new 26.53 million share stake in the midstream giantin the fourth quarter, worth roughly $395.9 million. Kinder Morgan shares have fallen substantially over the last year due to fears that the weak energy prices could translate to less volumes that flow through Kinder Morgan's pipelines and that the resulting lower EBITDA could make it hard for Kinder Morgan to service its debt and fund its growth projects at the same time.
The bearish fears prompted the market to raise Kinder Morgan's cost of capital up to a point where Kinder management decided that they had to cut the dividend by 75% to internally fund the company's growth capital expenditures. The resulting dividend cut sent Kinder Morgan's stock even lower.
Self-fulfilling bet?Although the size of Berkshire Hathaway's Kinder Morgan purchase isn't indicative that Warren Buffett himself made the purchase,Warren Buffett at the very least didn't disagree and in some ways, the Kinder Morgan purchase is classic Buffett.(It is more likely that one of Buffett's lieutenants, Todd Combs or Ted Weschler, made the Kinder purchase instead.)
Like all of Berkshire's other purchases, Kinder Morgan is a great company. Kinder Morgan has a wide moat. It's one of the largest pipeline operators in the United States and has many long-life contracts. If U.S. oil and gas production rises, Kinder Morgan will benefit by realizing more EBITDA from its toll road-like pipelines. If U.S. oil and gas production stays the same, Kinder Morgan will still have around $5 billion in annual free cash flow to buy/capture other growth opportunities.
Like many of Berkshire's other buys, the Kinder Morgan purchase can also be self-fulfilling. One reason Kinder Morgan cut its dividend by 75% in December 2015 was because its cost of capital was too high. Because Buffett is such a well regarded investor, his purchase or his lieutenants' purchases will lower Kinder Morgan's cost of capital, which naturally increases the stock's value. Berkshire's purchase will also give Kinder Morgan much needed credibility, something which management threw away when they cut the dividend in December. If management gains more credibility, Kinder Morgan's stock will gain more credit for management's promises of future growth and its stock can rise again.
Investor takeawayBecause Kinder Morgan and Phillips 66 only have modest indirect exposure to the change in energy prices, Berkshire's purchases of the two companies don't mean that Buffett is bullish on crude prices or on upstream companies. They do mean that there is a case for cautious optimism in other sectors of the energy industry such as midstream, however, especially given the low valuations today.
The article Is Warren Buffett Becoming More Bullish on Energy? originally appeared on Fool.com.
TMFJay22 has no position in any stocks mentioned. The Motley Fool owns shares of and recommends Berkshire Hathaway and Kinder Morgan. The Motley Fool owns shares of ExxonMobil and has the following options: short June 2016 $12 puts on Kinder Morgan. Try any of our Foolish newsletter services free for 30 days. We Fools may not all hold the same opinions, but we all believe that considering a diverse range of insights makes us better investors. The Motley Fool has a disclosure policy.
Copyright 1995 - 2016 The Motley Fool, LLC. All rights reserved. The Motley Fool has a disclosure policy.