Is Vista Outdoor Inc a Sell After Its Huge Earnings Miss?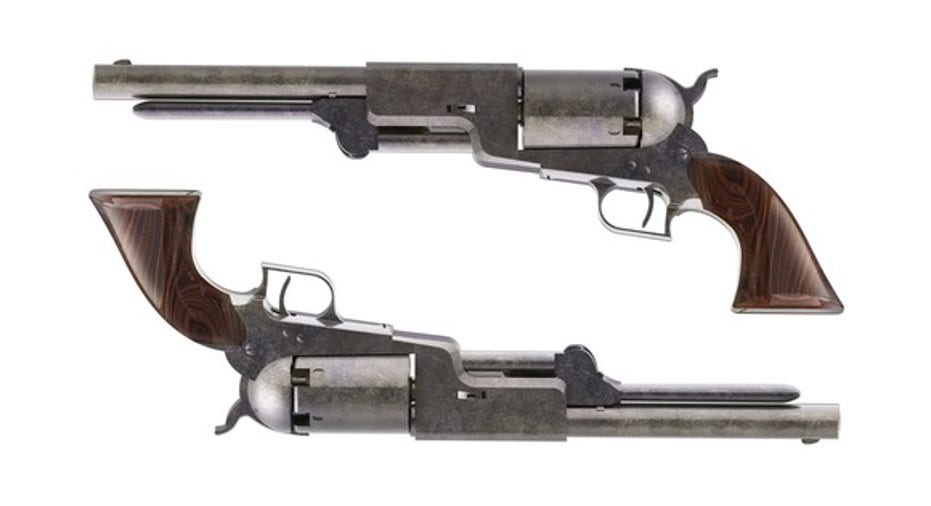 I won't sugarcoat it: Last week was not a great timeto be a Vista Outdoor (NYSE: VSTO) shareholder.
On Thursday, the company reported its third fiscal quarter earnings, and its stock promptly became one of the single biggest decliners on the New York Stock Exchange.Here's how the news went down.
The valuation argument for buying Vista stock just got turned upside down. Image source: Getty Images.
The news
For itsfiscal 2017 third quarter, Vista reported quarterly sales of $654 million, up 10% year-over-year thanks to acquisitions that topped off the revenue stream -- "organic" sales declined 5%. Gross profit margin on those sales, however, declined 240 basis points to 25.8%.
If that sounds bad, well, the news quickly got worse. Citing "a challenging retail environment" and "a slow hunting season" that led to "increased promotional activity to support sales and maintain market share" -- that nonetheless failed to drain the "increased inventory in our retail and wholesale channels" -- Vista was forced to take a $449 million charge to earnings at its hunting and shooting accessories business.
After subtracting this charge to earnings, Vista was left with a $384.6 million operating loss for the quarter versus last year's operating profit of $75.2 million. Tax credits mitigated the damage a bit, but on the bottom line, Vista stock still incurred a net loss of $377.6 million, or $6.44 per diluted share.
Adding insult to injury, the loss per share would have been less dramatic except for the fact that prior to reporting the earnings charge, Vista had been actively buying back shares to support its stock price. Total share count of Vista stock declined 5.6% over the past year, resulting in fewer shares among which to divvy up the losses -- and a bigger per-share loss as a result.
What it means for investors
Now, some investors might be tempted to attribute Vista's troubles to the results of the 2016 U.S. presidential election.Without the possibility of new gun control regulations from a hypothetical President Clinton, gun owners lost their incentive to stock up on firearms last quarter. Indeed, Vista itself noted that its sales worsened during the quarter after "the national elections". However, this doesn't appear to be the whole story.
Vista Outdoor CEO Mark DeYoung noted that its problems have been long in the making, observing that Vista's sales environment has in fact been "challenging" for at least two quarters leading up to the latest report, in which it was finally forced to take a loss on its hunting and shooting accessories business. Perhaps worse, DeYoung observed that Vista expects "the revenue and margin pressures we are experiencing" to continue through "the back half of FY17" and even "into next year".
This bodes ill for Vista's biggest rivals in the guns and ammo space, American Outdoor Brands Company (NASDAQ: AOBC) and Sturm, Ruger (NYSE: RGR). At last report, both American Outdoor Brands (the company formerly known as Smith & Wesson) and Sturm, Ruger were both profitable -- and expected to remain so. But the size of the surprise that Vista sprang on Wall Street analysts Thursday has to have investors in the competition looking over their shoulders at this point.
As for Vista, it's already too late for that. Even with sales likely to rise 12% or so by year's end, the company expects to end fiscal 2017 with a per-share loss of at least $4.42. Worse, free cash flow that came in at a healthy $157 million last year, will be -- at most -- $40 million this year, according to management guidance.
Long story short? In the very best-case scenario Vista can provide, the stock is now valued at nearly 27 times this year's free cash flow. Despite the now dramatically lower stock price, I see no reason to continue owning Vista Outdoor stock today.
10 stocks we like better than Vista OutdoorWhen investing geniuses David and Tom Gardner have a stock tip, it can pay to listen. After all, the newsletter they have run for over a decade, Motley Fool Stock Advisor, has tripled the market.*
David and Tom just revealed what they believe are the 10 best stocks for investors to buy right now...and Vista Outdoor wasn't one of them! That's right -- they think these 10 stocks are even better buys.
Click here to learn about these picks!
*Stock Advisor returns as of February 6, 2017.
Rich Smith has no position in any stocks mentioned. The Motley Fool has no position in any of the stocks mentioned. The Motley Fool has a disclosure policy.