Is TransCanada's Bet on Mexico a Smart Investment?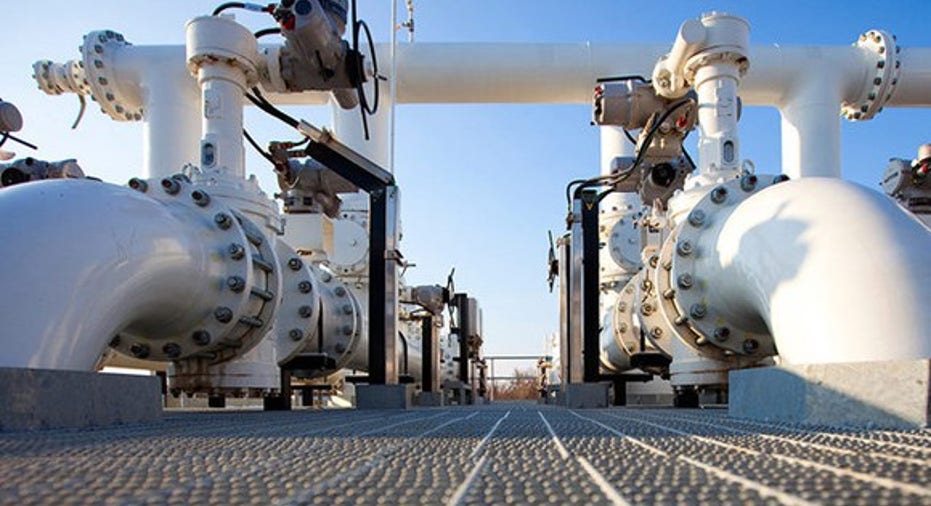 Image source: Transcanada.
When the president of the United States personally denies a company the necessary permit to build a highly valuable pipeline, it'd be reasonable to expect that company to question its future strategy. For TransCanada , though, President Obama's decision to reject the Keystone XL Pipeline simply meant it would have to rely on its alternate investments and expansive North American footprint. Look no further than TRP's recent winning bid to build the $2.1 billion Sur de Texas-Tuxpan pipeline in the Gulf of Mexico.
At first glance, such a large investmenton the Mexican natural gas industry seems risky, but TransCanada has reinforced a solid plan that will deliver continued growth for several years to come.
More pipelines in Mexico
TransCanada won its most recent pipeline bid as part of a joint venture with Sempra Energy's Mexican subsidiary IEnova. TRP will pitch in roughly $1.3 billion to take a 60% ownership in the venture. The two companies will construct and operate the pipeline, which will reach from just south of the Texas border, extend offshore through the Gulf of Mexico, and finally conclude nearly 500 miles away in the Mexican state of Veracruz. It will operate under a 25-year contract from the Comision Federal de Electricidad (CFE), Mexico's state-owned power company, that calls for 2.6 billion cubic feet a day of natural gas.
Speaking about his latest contract win, Russ Girling, TransCanada's president and chief executive officer, called the pipeline "one of the most important natural gas infrastructure projects for that country's future." He continued, stating, "This new project brings our footprint of existing assets and projects in development in Mexico to more than $5 billion, all underpinned by 25-year agreements with Mexico's state power company."
As Girling alludes to, the latest pipeline is only the latest foray into Mexico. Over the past year, TransCanada also won bids to build the Tuxpan-Tula and the Tula-Villa de Reyes natural gas pipelines, which also come with 25-year operating contracts. All three pipelines are expected to come into service in 2018. Two additional pipelines worth $1.4 billion are expected to come online in the fourth quarter of this year and are expected to contribute to TransCanada's 2017 earnings.
These projects give TransCanada a major foothold in Mexico's expanding natural gas industry, and more importantly, a secure source of revenue for several decades.
Other investments
TransCanada isn't limiting itself to expansion in Mexico, though, and continues to grow throughout North America. Its recent $13.2 billion acquisition of the Columbia Pipeline Group in March is perhaps the most ambitious investment of 2016. Columbia owns 15,000 miles of natural gas pipelines in the eastern United States, providing transportation and storage to its customers, and this acquisition will give TransCanada access to the Marcellus and Utica shale production areas.
The Columbia purchase is the largest of a plethora of strategic investments throughout North America. Besides that acquisition, TransCanada has $13 billion worth of projects expected to become operational between 2016 and 2020. Long term, the company has unsecured projects worth $37 billion.
Any headwinds?
While the widespread and hefty investment portfolio will continue to drive growth for several years, TransCanada does in fact face some difficulties. As previously mentioned, the Keystone XL Pipeline was rejected late last year, cutting into the company's potential earnings from the United States.
In Canada, it's facing considerable pushback against its $12.2 billion Energy East Pipeline because of environmental concerns. Although that pipeline is by no means cancelled, numerous climate protection measures are being enacted throughout Canada. For example, Alberta, TransCanada's home province, is establishing a new carbon tax that could harm overall production. And that says nothing about the overall volatility of oil prices that could slow down the amount of oil and gas pumped through its pipelines.
TransCanada posted a 35% drop in profits in the first quarter of 2016 as compared to the same period in 2015, primarily because of a one-time cost to cancel coal-power purchase deals. Its comparable earnings actually rose by $22 million, although its cash on hand dropped from $1.4 billion in the fourth quarter of 2015 to $934 million in the first quarter. Approximately $23.8 billion in long-term debt could also prove problematic as the company continues to expand, particularly as its total debt to equity ratio standing at a relatively high 2.58.
Investors' takeaway
Even with the heavy debt load and some headwinds from government regulations, TransCanada seems well positioned to grow for several years to come. The most recent pipeline deal in Mexico might only amount to a drop in the bucket when compared to the company's overall investment strategy, but it reinforces TransCanada as the leading natural gas provider to the country for several decades. This seems like a company that's bursting at the seams in potential growth and would be a solid addition to your long-term portfolio.
The article Is TransCanada's Bet on Mexico a Smart Investment? originally appeared on Fool.com.
David Lettis has no position in any stocks mentioned. The Motley Fool has no position in any of the stocks mentioned. Try any of our Foolish newsletter services free for 30 days. We Fools may not all hold the same opinions, but we all believe that considering a diverse range of insights makes us better investors. The Motley Fool has a disclosure policy.
Copyright 1995 - 2016 The Motley Fool, LLC. All rights reserved. The Motley Fool has a disclosure policy.