Is This Why This Apple Inc. Supplier Sold Itself So Cheaply?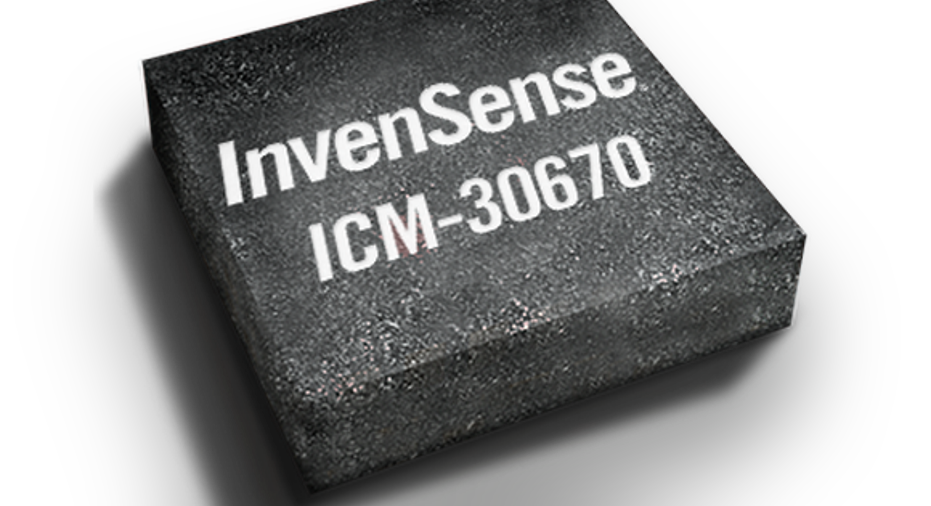 Motion processing specialist InvenSense (NYSE: INVN) recently agreed to be acquired by TDK Corporation for $1.3 billion in cash, or approximately $13 per share. That price was significantly below the more than $25 peak that the stock saw in 2014 just before it crumbled, but quite a bit higher than the $5.42 nadir it reached in May 2016.
It was something of a mystery as to why InvenSense decided to end its short, volatile life as an independent, publicly traded company, but in hindsight, the answer appears quite simple: The company may have had no choice.
Image source: InvenSense.
Was InvenSense designed out of another major customer's phones?
InvenSense was always incredibly reliant on sales to both Samsung (NASDAQOTH: SSNLF) and Apple (NASDAQ: AAPL). These two companies are the leading vendors of premium smartphones and InvenSense's pitch had generally been that its motion processors offered higher performance than competing processors, and that its major customers valued that performance.
However, cracks in the armor began to show when the company was designed out of the flagship Samsung Galaxy S7 and Galaxy S7 Edge smartphones. To be clear, Samsung was a very large customer of InvenSense's, making up 35% of the latter's net revenue in its fiscal 2014, 28% in its fiscal 2015, and even 16% in its fiscal year 2016.
Losing Samsung clearly hurt the business, but at the very least InvenSense had managed to retain Apple, which was a 30% customer in the company's fiscal 2015 and a 40% customer in its fiscal 2016.
However, an executive with InvenSense rival ST Micro (NYSE: STM) told Barron's that "[ST Micro] won a lot of share, [InvenSense] lost a lot of share." He also went on to say that "[InvenSense] were very strong in some of the same customers we have, and now they've gone to zero."
If those quotes weren't enough to strongly suggest that ST Micro may have won back the accelerometer/gyroscope spot from InvenSense, ST Micro disclosed in a late January earnings release that it's boosting up its wafer manufacturing as well as its assembly and test capabilities in support of "a newly won program to ramp with substantial revenues in the second half of 2017."
Sounds to me like ST Micro ripped away InvenSense's Apple business.
In that case, no wonder InvenSense sold out
A key issue that InvenSense faced was that its operating expenses had scaled up significantly as its revenues grew (in no small part thanks to the significant Apple business that it had won), making profitability difficult to achieve.
If InvenSense really did lose the next-generation iPhone business, then this would have thrown the business into total chaos as its cost structure was fundamentally dependent on maintaining/growing its revenue levels. The loss of Apple would make it impossible for the company to continue to operate as it had while remaining solvent for long.
It looks to me that InvenSense's management and board were aware of the imminent realization of what is nothing short of a nightmare scenario and did the only thing they could to save the stock -- sell the company to a buyer more interested in InvenSense's technology from a long-term strategic perspective rather than for the revenues and potential profits it could generate in the near to medium term.
10 stocks we like better than STMicroelectronicsWhen investing geniuses David and Tom Gardner have a stock tip, it can pay to listen. After all, the newsletter they have run for over a decade, Motley Fool Stock Advisor, has tripled the market.*
David and Tom just revealed what they believe are the 10 best stocks for investors to buy right now... and STMicroelectronics wasn't one of them! That's right -- they think these 10 stocks are even better buys.
Click here to learn about these picks!
*Stock Advisor returns as of February 6, 2017
Ashraf Eassa has no position in any stocks mentioned. The Motley Fool owns shares of and recommends Apple. The Motley Fool has the following options: long January 2018 $90 calls on Apple and short January 2018 $95 calls on Apple. The Motley Fool has a disclosure policy.