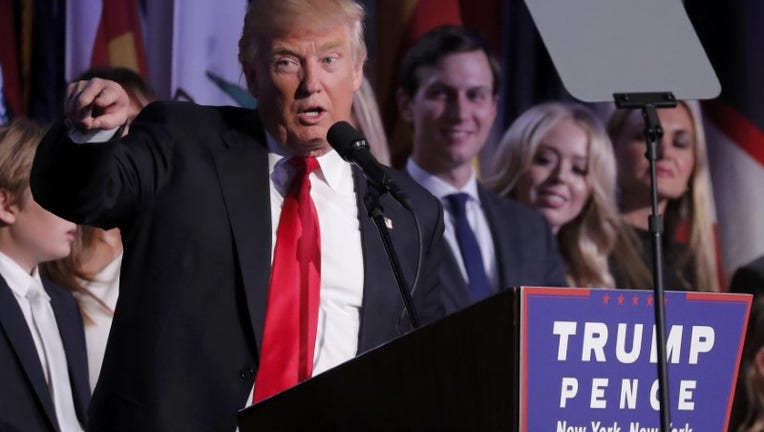 Industrial stocks have rallied in response to Donald Trump's victory after the president elect vowed to rebuild the country's ailing infrastructure during his election night speech, with one infrastructure-related exchange traded fund standing out from the rest.
The First Trust RBA American Industrial Renaissance ETF (NasdaqGM: AIRR) continued to strengthen 4.0% Thursday with volume up almost 19 times its daily average, following a 6.0% surge Wednesday as traders focused on domestic infrastructure companies.
Richard Bernstein, chief executive officer and chief investment officer of Richard Bernstein Advisors LLC, which is also the firm behind AIRR's underlying index, argued that the First Trust RBA American Industrial Renaissance fund may be a "Trump ETF."
U.S. infrastructure is enjoying the perfect storm of events as a steadily growing economy helps support the cyclical industrial sector and now the newly elected Donald Trump has promised support for the country's aging infrastructure.
"We are going to fix our inner cities and rebuild our highways, bridges, tunnels, airports, schools, hospitals," president-elect Donald said on election night. "We're going to rebuild our infrastructure, which will become, by the way, second to none. And we will put millions of our people to work as we rebuild it."
More From FOXBusiness.com...
Bernstein believes that investors may best capitalize on the potential policy changes and other supportive fundamental factors through small- and mid-cap infrastructure companies.
"Small- and mid-cap infrastructure companies are the biggest benefactors of re-shoring over the past few years," Bernstein told ETF Trends in a call.
Many companies previously turned to overseas manufacturers because of the low labor costs. However, many firms are now finding that overall costs have increased due to factors like quality control problems from different countries when assembling the various parts in the U.S. and high import costs, among others. Consequently, more are re-shoring operations into the U.S.
Smaller infrastructure companies have benefited from this re-shoring, and with the Trump administration looking to improve the country's infrastructure, small- and mid-cap companies are seen as a purer U.S. play, Bernstein said.
There is also a trade barrier story as Trump has evinced his displeasure with foreign trade agreements and could renegotiate with trade barriers that would be more favorable to domestic U.S. companies and manufacturers.
Furthermore, Bernstein pointed that rising rates with the yields on 10-year Treasury bonds at 2.12% reflects expectations of strong growth in the nominal economy. We are either pricing in rising inflation or a growing economy. With a growing nominal economy, investors should look to infrastructure as a cyclical play as well.
AIRR provides investors with a targeted exposure to small- and mid-cap U.S. manufacturers and infrastructure companies. Bernstein explained that 95% of the fund is composed of industrials, with a small 5% in regional banks that lend to these companies. Sub-sector allocations include a 35% construction and engineering, along with 23% construction machinery, so 58% of the underlying portfolio is directly related to construction and infrastructure.
"The RBAAIR index methodology focuses on small and mid-cap companies which we believe are positioned to benefit from increasing manufacturing market share in the U.S. vs. their larger-cap peers," Bernstein said in a note. "Indices which utilize a market capitalization weighting methodology will generally have more emphasis on larger-cap companies which rely more heavily on international markets for revenues."
This article was provided courtesy of our partners at etftrends.com.