Is This Really America's Most Hated Company? (No, It's Not Comcast or Wal-Mart)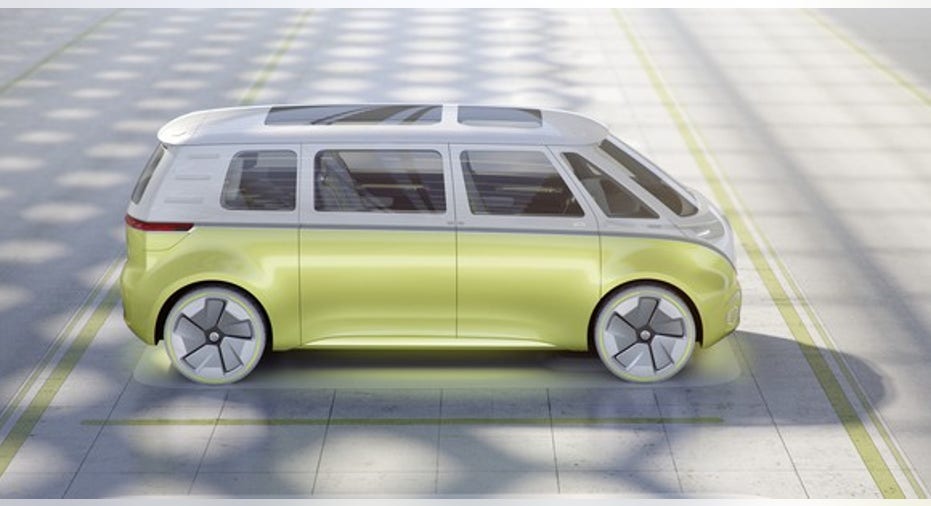 Generally when you think of the most-hated companies in the United States thoughts turn to cable/internet providers, retailers with reputations for paying poorly, or maybe one of the drug companies in the news for over-charging patients.
In reality though while Comcast (NASDAQ: CMCSA) and other big cable and internet providers offer an easy target because the category is generally disliked, the major players in the space have made large efforts to turn around public perception. Comcast itself has made fixing its customer service a priority, hiring thousands of new service reps and even creating an app that lets customers track when their service technician will arrive.
It's also easy to point to a big retailer like Wal-Mart (NYSE: WMT), which has been hit with protests seeking higher wages. That too, however, has been mitigated by the company raising pay across the board and aggressively addressing the issues being raised by the public.
The drug companies being charged with overcharging for needed medicine might have taken the most-hated crown, but no one company impacts enough people to win the title. Instead, it can be argued that the most-hated company in America is a car maker which was formerly if not beloved, at least solidly liked. It's a case of where the above-mentioned companies may be reflexively disliked because they have committed various transgressions for a long time, but the hate burns brighter for a company guilty of fresh transgressions.
Is this the most-hated company in America?
Once a well-liked company with a strong reputation for quality,Volkswagen (NASDAQOTH: VLKAY) has fallen mightily since a 2015 emissions scandal. The company was found to have installed "cheat devices" on its diesel vehicles between 2009 and 2015 which allowed the cars to emit substantially fewerpollutants during emissions tests than during normal road use, the Los Angeles Times reported.
That scandal initially cost the company a $14.7 billion settlement which resulted in car owners receiving up to $10,000 each. It also later resulted in six executives from the company facing criminal charges for trying to obstruct the investigation into the scandal and the company paying a $2.8 billion criminal fine and $1.5 billion in civil penalties, USA Today reported.
"Volkswagen obfuscated, they denied and they ultimately lied," U.S. Attorney General Loretta Lynch told reporters.
Someday Americans may forgive the company and embrace vehicles like this concept van. Image source: Volkswagen.
Volkswagen's reputation takes a hit
The biggest fallout for the company may not be the financial hits it has taken, but the damage done to its reputation. In 2014, before the scandal broke, the company ranked second-from-the-top on the American Customer Satisfaction Index (ACSI) report on mass-market vehicles, scoring an 84. In 2015 the ACSI report was released before the scandal had broken wide, but after some vehicle owners were reporting problems. Because of that the company fell to the upper end of the middle of the pack, dropping to an 80.
In 2016, however, when the full news of the emissions scandal had broken, Volkswagen dropped to a 78, good for last place among mass-market vehicle companies.
"In a year when the auto industry has largely improved in customer satisfaction, Volkswagen declines 3% as it deals with the fallout of the emissions-cheating scandal that affected more than 500,000 diesel-powered vehicles in the United States and halted sales of new diesel vehicles until a fix is in place," wrote ACSI.
It was a stunning fall. From near-first (just a single point off on the ACSI scale in 2015), to dead last, in a market where every other brand except one (Buick, which dropped 1%) gained in customer satisfaction.
Can VW come back?
It can be argued that Volkswagen is the most-hated company in America because its scandal so deeply undermined confidence in its products. This was not bad customer service, it was lying about the company's core product. Healing a wound like that takes time, contrition, and a genuine commitment to change.
A title like "most-hated," is of course debatable. It's easy to hate Wal-Mart and Comcast, but in some ways familiarity has dulled the impacts of those companies' transgressions and both have made positive steps.
Volkswagen however has just completed the penalty phase. The company has abused the public trust and that's not an easy wound to heal.
Still, Americans have genuinely been a forgiving people, and if the company shows a commitment to never doing something like this again, while also being more transparent, it's easy to see how Volkswagen could come back. Realistically, if Americans embraced a company founded under Adolph Hitler's Nazi party (which is how VW began), it can eventually forgive the company for its emission scandal.
10 stocks we like better than Volkswagen AG (ADR) When investing geniuses David and Tom Gardner have a stock tip, it can pay to listen. After all, the newsletter they have run for over a decade, Motley Fool Stock Advisor, has tripled the market.*
David and Tom just revealed what they believe are the 10 best stocks for investors to buy right now... and Volkswagen AG (ADR) wasn't one of them! That's right -- they think these 10 stocks are even better buys.
Click here to learn about these picks!
*Stock Advisor returns as of January 4, 2017
Daniel Kline has no position in any stocks mentioned. He is in the process of buying a new (used) car. The Motley Fool has no position in any of the stocks mentioned. The Motley Fool has a disclosure policy.