Is This Dividend Aristocrat on Its Way Out?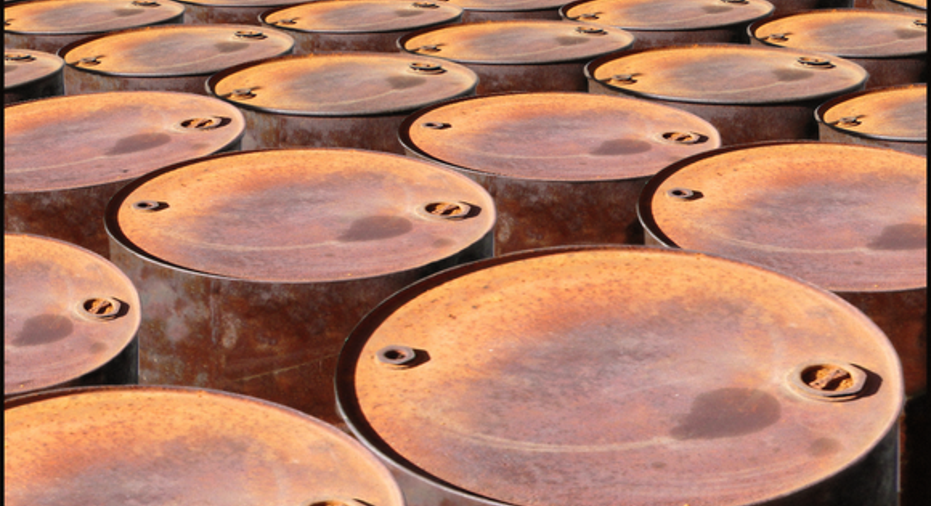 Falling oil prices have put one Dividend Aristocrat at risk. Image source: Ian Burt via Flickr.
Many investors have turned to dividend stocks for portfolio income, and the prestigious Dividend Aristocrats group includes some of the best dividend-paying stocks in the market. Only a few dozen stocks have the track record of at least 25 consecutive annual increases in the amount they pay in dividends that it takes to become a Dividend Aristocrat, and after spending a quarter century climbing that hill, most are eager to do whatever it takes to stay there.
Extraordinary circumstances do come up from time to time that force a stock out of the Dividend Aristocrats. Recently, some investors have looked at the behavior of Big Oil giant Chevron and become concerned about its departure for past practice when it comes to its dividend. Let's take a closer look at Chevron and see whether you should be worried about the company's Dividend Aristocrat status going forward.
A break in the patternMany Dividend Aristocrats fall into predictable patterns with their annual dividend increases, and Chevron is no exception. Like clockwork, the oil giant has increased its quarterly payout during the second quarter of each year since 2010. Chevron even threw in an extra dividend bump in late 2011 as oil prices recovered from their financial-crisis lows.
But 2015 has been a tough year across the oil and gas industry, and Chevron broke its established pattern of second-quarter dividend increases earlier this year. Since then, the energy company has kept its dividend unchanged, marking seven straight quarters that Chevron has kept its payout at $1.07 per share.
At the time, analysts were nervous about Chevron's ability to keep up its streak of dividend increases in the current oil-price environment. Some pointed to the relative strength of rival ExxonMobil as being potentially the only major oil company that would be in position to keep free cash flow high enough to support dividend increases with oil at current levels. Indeed, ExxonMobil didn't hesitate to stick with its typical pattern of second-quarter dividend increases, boosting its payout by almost 6%.
By contrast, Chevron finds itself in a difficult situation. On one hand, both it and Exxon have had to keep capital expenditures relatively high in an effort to find enough supply to replenish their reserves. Yet in Chevron's case, keeping the dividend at current or higher levels necessarily involves siphoning money away from spending on exploration.
Can Chevron keep its payments up?Chevron executives acknowledge the tough situation but have vowed to fight against it. As CEO John Watson reminded investors in Chevron's third-quarter conference call: "Back in March, we committed to delivering free cash flow to cover the dividend in 2017. At the time, the futures market was envisioning $70 [oil] prices in 2017. Today, the futures market is lower, but our intent remains the same." To do so, Watson expects to cut capital spending while completing current projects. By balancing efforts to pay and grow the dividend while also investing in good projects, Chevron expects to streamline its operations and put itself in as healthy a financial position as it can given the current oil-price environment.
Fortunately, Chevron has more time to execute on its plan than many realize. The Dividend Aristocrats measure dividends paid on an annual basis, so the fact that Chevron maintained its higher payout throughout 2015 means that it paid $4.28 per share this year, compared to $4.21 per share in 2014. That's enough to give Chevron its 28th consecutive year of annual dividend increases. Moreover, as long as the oil giant makes an increase to its dividend by the fourth quarter of 2016, its total payout for next year will be above 2015 levels, further extending the streak.
Chevron therefore has the better part of a year to adapt to adverse conditions and to hope for a recovery in the oil market. Company leaders recognize the value investors put on Chevron being a Dividend Aristocrat, and it's likely that if it's at all possible to do so, Chevron will give shareholders at least a token increase at some point in 2016.
The article Is This Dividend Aristocrat on Its Way Out? originally appeared on Fool.com.
Dan Caplinger has no position in any stocks mentioned. The Motley Fool owns shares of ExxonMobil. The Motley Fool recommends Chevron. Try any of our Foolish newsletter services free for 30 days. We Fools may not all hold the same opinions, but we all believe that considering a diverse range of insights makes us better investors. The Motley Fool has a disclosure policy.
Copyright 1995 - 2015 The Motley Fool, LLC. All rights reserved. The Motley Fool has a disclosure policy.