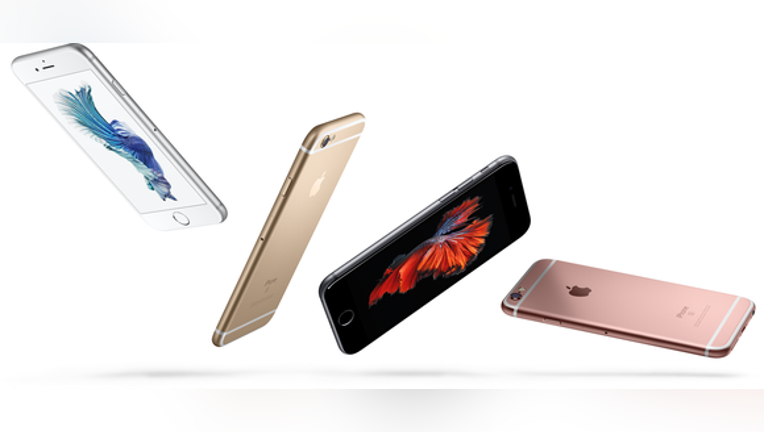 Will the iPhone 6s perform as well as its predecessor in China? Image source: Apple.
After increasing sales in Greater Chinaby 84% during 2015, Apple faces the daunting task of continuing to grow in the world's largest smartphone market. Meanwhile, research firms are estimating that 2015 marks the end of the rapid growth of China's smartphone market, putting added pressure on Apple.
But there's still a good reason to be optimistic about Apple's continued growth in China. China Mobile expects that its 4G customers will continue to climb next year, reaching 500 million subscribers. Meanwhile, its fourth-quarter 4G customer adds continue to bode well for premium phone sales like Apple's.
China Mobile is expanding coverageWith 287 million 4G customers as of the end of November, China Mobile is planning a massive expansion in 2016 to convert more of its 538 million non-4G subscribers to the high-speed data network.
The company plans to add 300,000 4G stations across the country in 2016. With 1 million base stations currently in operation, that represents a 30% increase in coverage. As such, China Mobile is banking on some customers currently in well-covered markets converting to 4G next year in order to hit its goal of 500 million subscribers.
In the trailing 12 months, China Mobile has added 216 million 4G subscribers, undoubtedly boosted by the release of the iPhone 6 and iPhone 6 Plus, which were big hits in China. Apple's sales growth in Greater China correlates strongly with China Mobile's year-over-year growth in 4G subscribers in each of the last two quarters (now that China Mobile has a sizable 4G customer base). With expectations to grow 4G another 66% or so in 2016, Apple could still see some sizable growth in its fastest-growing market of the last three years.
Strong subscriber growth so far this quarterFor investors worried about Apple facing "the mother of all comps" this quarter, China Mobile's subscriber numbers from October and November may help calm some nerves. 4G growth at the world's largest wireless carrier remains strong with the company poised to set a new quarterly record for 4G subscriber additions.
Over the last two months, China Mobile added 39.7 million new 4G customers. Comparatively, during the same period last year, the carrier added just 30.3 million 4G subscribers. What's more, December adds are historically stronger than October and November for 4G and 3G subscribers.
The acceleration in 4G subscriber growth at China Mobile bodes well for Apple to continue adding new iPhone customers. With average revenue estimates near the high-end of Apple's guidance of $75.5 billion to $77.5 billion, it will need another strong quarter in China to please investors.
While Apple won't see the 70% sales growth it saw in China during the first quarter of last year, it could maintain a double-digit growth rate in the country, if just barely, based on the strong trend in 4G subscriber growth at China Mobile (as well as the other Chinese wireless carriers). Combined with growth in other emerging markets, and partially offset by declining iPad sales, Apple should be able to eke out a few points of growth this quarter, and maintain that momentum through 2016.
The article Is There Still Room for Apple to Grow in China? originally appeared on Fool.com.
Adam Levy owns shares of Apple. The Motley Fool owns shares of and recommends Apple. The Motley Fool recommends China Mobile. Try any of our Foolish newsletter services free for 30 days. We Fools may not all hold the same opinions, but we all believe that considering a diverse range of insights makes us better investors. The Motley Fool has a disclosure policy.
Copyright 1995 - 2015 The Motley Fool, LLC. All rights reserved. The Motley Fool has a disclosure policy.