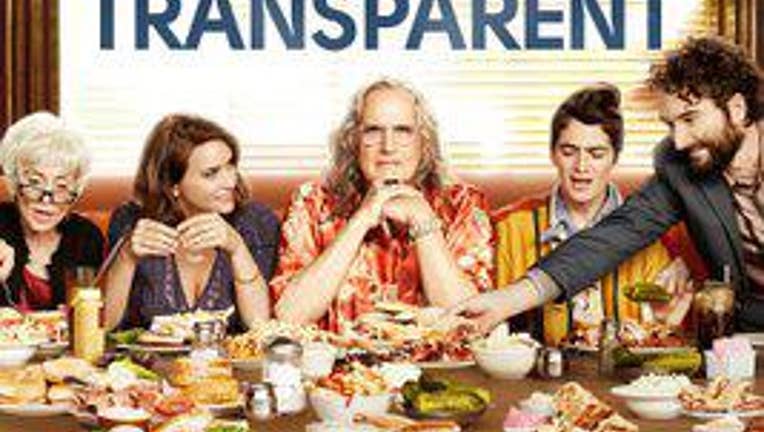 Image source: Amazon.
Amazon intends to produce 16 feature films a year with the objective"to win an Oscar," says CEO Jeff Bezos.It's all for the company's most important initiative, Amazon Prime.
Getting people to pay for Amazon Prime is often as simple as getting them to sign up for a free trial. Once new Prime members use the product, the hope is that they'll love it and subscribe for years.
Prime membersspendan average of $1,500 per year compared to the average customer's $625.It makes sense to use Amazon as your first shopping stop when you have free shipping, a great user interface, and aresponsivecustomer support staff.
Free two day shippingFree two-day shipping is the oldest and most important Prime perk. It incites millions of people to sign up for the premium service around the holidays. There were more than 3 million new subscribers during the third week of December alone.
It may be true that many of these subscriptions will be cancelled during the trial period. But if even a small percentage of them stay on, it's a coup for Amazon since Prime members spend 140% more, on average, than their non-Prime counterparts.
Original television productionsNew members can also be acquired with award-winning content. If you want to see Transparent -- Amazon's five-time Emmy-winning show -- you need to have a Prime account. You could sign up for the free trial and binge watch a few seasons before cancelling. But if the show is compelling, it's reasonable to assume that you'd keep your Prime membership in order to watch Season 3 when it's released next year.
This is why Amazon goes to great pains to produce award-winning content. It earned fiveGolden Globe nominations in 2015, putting it behind only Starz(6), HBO (7), and Netflix (8). Amazon's original content offerings continue to grow in number and gain popularity.
It doesn't release ratings data for its shows, but has said that one of its latest offerings, The Man in theHigh Castle, took only a month to becomethe service's most-streamed show. In short, it's getting harder to ignore Amazon if you love good television.
Amazon Prime original series Transparent. Image source: Amazon.
Next stop...filmsAcademy Award quality, mass appeal, and niche movies are the next step in this subscriber acquisition strategy. If even four of Amazon's 16 films produced a year appeal to you, how can younot be a Prime member? The cost of seeing these in the theater with a loved one would cover your Prime membership ($99) for the year.All of the other Prime benefits are available for "free."
An action film released in February will draw in a swath of temporary Prime users, many of whom will stay. A romantic comedy in June will do the same for a different set of customers, and on and on.After a customer joins they will likely purchase more on the site. They might, for a fee, store their music, pictures, and videos on Amazon's servers for safe keeping and ease of access from multiple devices.The point being, once people become Prime members, Amazon cangenerate revenue from them in multipleways.
Amazon's complicated but its core strategy isn'tAmazon has a lot of moving parts but every decision it makes for its retail businessis as an attempt acquire and retain Prime members. First the company offered free two-day shipping as the carrot to pay a yearly flat fee. Since then the price has been raised but so have the Prime offerings. Customers now receive streaming video and music, cloud storage, and Kindle e-book rentals. The price will rise over time but so to will the perks that come from membership.
Investments now to improve Prime and increase the number of members will pay off over the long term. Original film production is another step in this process. It's estimated that half of U.S. households will use Primeby 2020. Amazon is a tremendous business -- the longest of long-term plays -- and one that I would happily hold for the next 10 years without even checking the stock ticker.
The article Is There an Oscar in Amazon's Future? originally appeared on Fool.com.
James Sullivan owns shares of Amazon.com, Costco Wholesale, Netflix, and Sirius XM Radio. The Motley Fool owns shares of and recommends Amazon.com, Costco Wholesale, and Netflix. The Motley Fool recommends Starz. Try any of our Foolish newsletter services free for 30 days. We Fools may not all hold the same opinions, but we all believe that considering a diverse range of insights makes us better investors. The Motley Fool has a disclosure policy.
Copyright 1995 - 2016 The Motley Fool, LLC. All rights reserved. The Motley Fool has a disclosure policy.