Is the Rally in Bank of America's Stock Sustainable?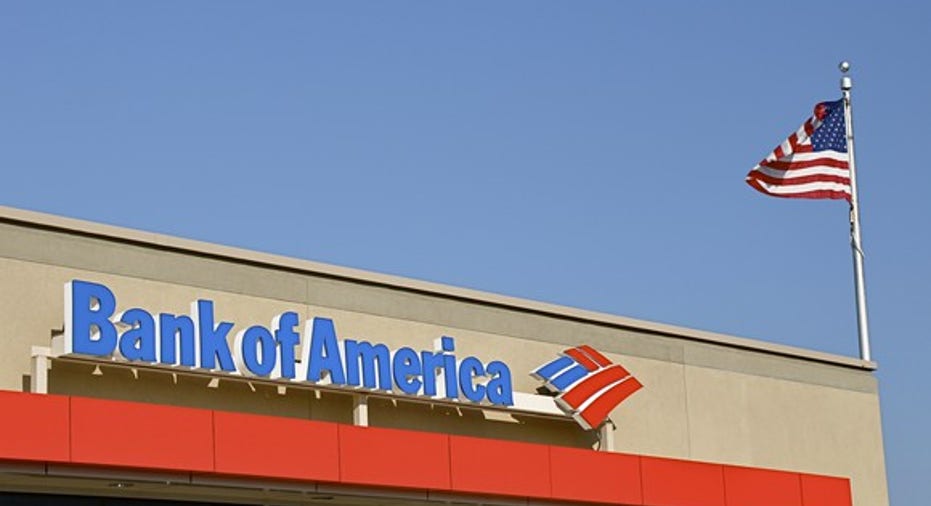 Image source: iStock/Thinkstock.
If you've been following the rally in Bank of America's (NYSE: BAC) stock you'd be excused for wondering whether the recent highs are sustainable. On balance, I think they are.
Bank of America's stock isn't expensive
Even though shares of Bank of America have climbed 23% since the outcome of the presidential election seemed to make it more likely that regulations on the banking industry will be eased --freeing banks up to make more money--it's not as though the bank's shares are expensive.
Bank stocks aren't generally considered to be overvalued until they trade for two or more times tangible book value. Bank of America's shares aren't even close to that, priced as they are at a 22% premium to book value.
That's not cheap by any stretch of the imagination, but it also isn't unreasonably expensive, as it places the North Carolina-based bankwell behind the likes of Wells Fargo and JPMorgan Chase.
| Bank | Tangible Book Value per Share (As of 9/30/2016) | Share Price (As of 11/27/2016) | Premium/(Discount) to Tangible Book Value |
| --- | --- | --- | --- |
| Wells Fargo | $29.82 | $52.62 | 76% |
| JPMorgan Chase | $51.23 | $78.83 | 54% |
| Bank of America | $17.14 | $20.86 | 22% |
| Citigroup | $64.71 | $56.78 | (12%) |
Data sources: Quarterly earnings releases, Yahoo! Finance.
On top of this, there are reasons to believe that another positive catalyst for bank stocks could be right around the corner. Earlier in the month, Federal Reserve Board Chair Janet Yellen told Congress that the central bank could choose to raise interest rates "relatively soon."
Yellen's hint was bolstered last week with the release of the minutes from the Fed's latest monetary policy meeting (held earlier in the month). The minutes showed that Fed officials wanted the economy to continue improving before they pulled the trigger on a rate hike.
In the meantime, that's exactly what has happened. Jobless claims are at a multi-decade low. Inflation is ticking up. And mortgage applications soared in the week ended Nov. 18 as borrowers sought to lock in low rates before they head higher.
It thus seems more likely than not at this point that the Fed may be on the verge of raising short-term rates for only the second time since the financial crisis. And if that were to happen, it seems safe to assume that bank stocks will respond positively, as higher rates translate into higher profits for most banks.
US Target Federal Funds Rate data by YCharts.
For its part, Bank of America will earn more than $1 billion a quarter in additional net interest income if short- and long-term rates rise by 100 basis points, or 1 percentage point.
Downsides shouldn't be ignored
Despite all of this, the downside should never be ignored, and investors in Bank of America's stock should also be prepared in the event that the recent rally reverses course.
Keep in mind that the post-presidential-election boost is predicated on investors' hopes that the incoming administration will not only reduce the regulatory burden on the industry, but that it will also be able to accelerate economic growth by reducing taxes and increasing fiscal expenditures.
If the Trump administration isn't able to follow through on these promises, or if it otherwise fails to achieve its objectives, then it's fair to assume that bank stocks would give back a lot of their recent gains.This is a possibility, of course, but it seems unlikely to materialize in the next month, as Trump's team won't take over until the latter half of January.
For investors in Bank of America's stock, in turn, it doesn't seem unreasonable to think that the stock's recent rally is sustainable through the end of the year at the very least.
10 stocks we like better than Bank of America When investing geniuses David and Tom Gardner have a stock tip, it can pay to listen. After all, the newsletter they have run for over a decade, Motley Fool Stock Advisor, has tripled the market.*
David and Tom just revealed what they believe are the 10 best stocks for investors to buy right now... and Bank of America wasn't one of them! That's right -- they think these 10 stocks are even better buys.
Click here to learn about these picks!
*Stock Advisor returns as of November 7, 2016
John Maxfield owns shares of Bank of America and Wells Fargo. The Motley Fool owns shares of Wells Fargo. Try any of our Foolish newsletter services free for 30 days. We Fools may not all hold the same opinions, but we all believe that considering a diverse range of insights makes us better investors. The Motley Fool has a disclosure policy.