Is TASER Stock Too Expensive?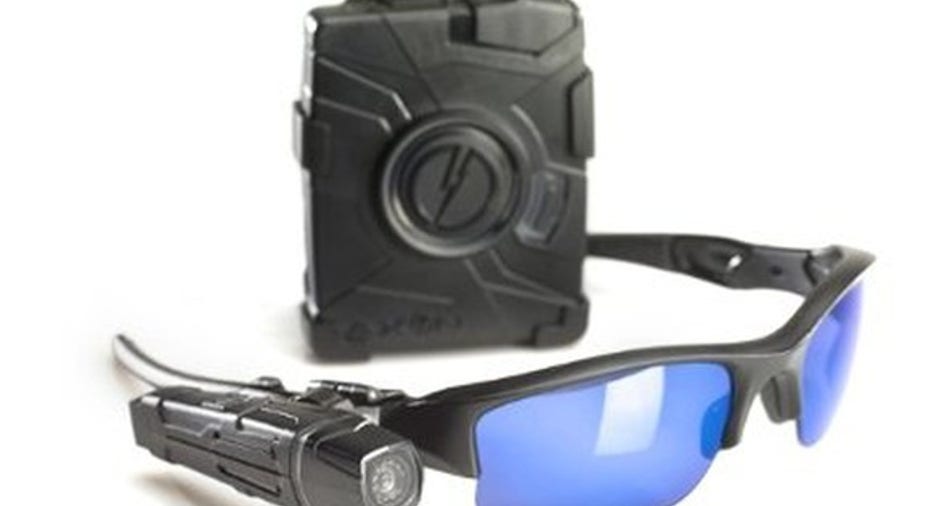 TASER'S AXON BODY AND FLEX CAMERAS. IMAGE SOURCE:TASER INTERNATIONAL.
A funny thing happened when TASER International reported its fiscal Q1 2016 earnings a couple of weeks back. Somehow, some way, TASER managed to turn a 24% surge in quarterly sales into a 50% decline in profits. (That's right -- the more stuff the company sold, the less money it made.)
Discovering this, investors promptly bid the stock... up by 10%. At its closing price of $19.37 per share last week, TASER stock now costs close to the most it has at any time in the past six months.
Cognitive dissonance
Of course, ordinarily, when companies sell more stuff, they're supposed to earn more profit, not less. TASER didn't -- but investors don't seem to have minded that. And there could be a couple of reasons.
For one thing, as my fellow Fool Travis Hoium pointed out recently, the main reason TASER's profitability suffered in the quarter was that the company spent all its money boosting marketing spending by 69.9% and R&D by 51.9%. Both those moves can be categorized as investments in the company's future, which should yield even more sales growth -- and more profit growth -- in quarters to come.
Razors and blades
This is a process that TASER CFO Dan Behrendt calls "strategic development for sustainable, long-term performance." And it's particularly important given that the company's fastest-growing division, the one that makes Axon police body cameras, is particularly focused on long-term growth, and not necessarily short-term profits. When TASER sells an Axon police body camera, you see, it collects either $399 or $599 (depending on the model) for the camcorder itself. But that's only the start of the tale.
After selling that Axon, TASER can continue collecting revenue anywhere from $300 to $1,200 annually, selling a variety of Evidence.com contracts promising to upload, store, and provide access to the video that the camcorders shoot. And that's revenue that can continue coming in for years after the initial sale of the Axon camera.
Profits, and cash profits
A second reason investors may not be too upset at the decline in GAAP net profits that TASER reported is that the company continues to generate significantly higher levels of cash profits (free cash flow) than show up on its income statements. Over the past 12 months, net income at TASER amounted to just $16.2 million, which is less money than it's earned in any full year since 2012. Free cash flow generated over the past 12 months, however, was still $33.6 million, or more than twice reported profit.
So what does this mean for investors?
Valued on GAAP new income, TASER shares cost a pricey 66.2 times earnings. Valued on free cash flow, however, the stock sells for only 31 times FCF. And if you place any faith in analyst estimates, then according to information provided by S&P Global Market Intelligence, most analysts agree that TASER is likely to grow its profits at about 30% annually over the next five years.
Assuming the analysts are right about that growth rate, TASER may not be the cheapest stock in the stock market. But paying 31 times FCF for 30% growth still seems like a pretty fair price to me. Believe it or not, the investors who bid up TASER stock on a decline in profits last week probably made the right call.
The article Is TASER Stock Too Expensive? originally appeared on Fool.com.
Rich Smithdoes not own shares of, nor is he short, any company named above. You can find him onMotley Fool CAPS, publicly pontificating under the handleTMFDitty, where he's currently ranked No. 299 out of more than 75,000 rated members.The Motley Fool recommends Taser International. Try any of our Foolish newsletter services free for 30 days. We Fools may not all hold the same opinions, but we all believe that considering a diverse range of insights makes us better investors. The Motley Fool has a disclosure policy.
Copyright 1995 - 2016 The Motley Fool, LLC. All rights reserved. The Motley Fool has a disclosure policy.