Is Staples' Latest Move Brilliant or a Sign of Desperation?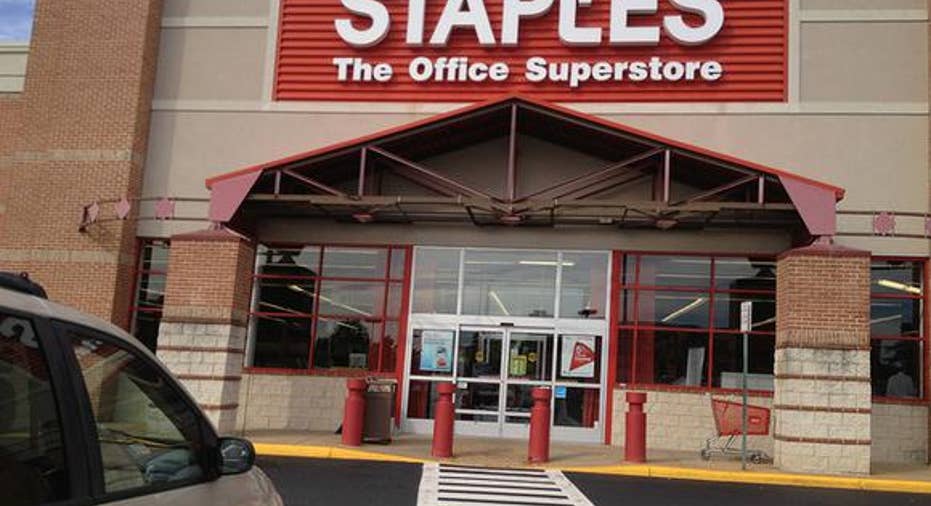 After years of seeing its customer traffic dwindle,Staples Inc is trying something new to get shoppers into its stores -- getting people to work there.
The office-supply retailer has launched a pilot program with coworking company Workbar to outfit three of its Boston stores with communal workspaces. Staples will give 2,500-3,500 square feet of space in its roomy stores, which are usually larger than 20,000 square feet, for the project.
Desperate to move its merchandise, Staples figures lending its space to office workers will build sales and drive traffic.
In doing so, Staples is borrowing from the playbook of numerous other struggling retailers stuck with excess real estate as shopping habits shift online.Macy'shas invitedFinish Lineto set up shop in hundreds of its department stores, andSearsHoldingshas leased space to retailers likeDick's Sporting GoodsandWhole Foods Market.
Fighting for survivalWhile almost all brick-and-mortar retailers are struggling with the growth of e-commerce, Staples' troubles are twofold. Not only is e-commerce siphoning away customers from its stores, but the company's business, office supplies, is becoming increasingly irrelevant in the digital world. Nearly all of Staples' catalogue of products is based on a pre-Internet world where offices were dependent on paper, printers, file cabinets, and other sorts of organizational materials.
Revenue at the leading office retailer has fallen in each of the last four years, and a similar pattern has appeared at peers like Office Depot , which helps explain why the two are seeking a merger.
Staples has eliminated 5 million square feet of retail space over the last four years, the equivalent of about 250 stores,but the company still has 1,300 U.S. stores left and needs to find a way to make good use of them.
Will office space work?On the surface, partnering with Workbar seems like a good idea. After all, Staples is targeting businesses and office workers, the same type of people who presumably would want to work in a coworking space like Workbar.
But there may be may a culture clash. Companies like Workbar target entrepreneurs, freelancers, writers, programmers and others by offering a hip place to work with amenities like coffee, snacks, happy hours and other such events, as well as a high-speed wi-fi and a full complement of office services and supplies such as printers and fax machines.For such a worker, going to a Workbar inside of a Staples seems to offer no particular advantage. If anything, working inside of a Staples, or just walking through one of the stores, which are often dreary and empty, seems to undermine the ambiance that a company like Workbar is trying to create.
Time for a hail mary?Even if Staples' merger with Office Depot is approved, the problem of its excessive real estate is not going away. Staples' sales per square foot, a common measure of how efficient retailers are using their store space, is just around $200, among the worst in the industry.
Staples is still profitable, and even as its in-store sales are falling its Commercial unit has managed to grow. Operating income in its business division increased by 5% last year to $599 million, while operating income in its retail division fell to $429 million.
Going forward, Staples will continue to close underperforming stores, but that $429 million in operating profit is worth protecting. It's clear that the company needs to find a better way to use its excess real estate. Partnering with WorkBar is unlikely to rescue its entire retail system, but it's better than the status quo.
The article Is Staples' Latest Move Brilliant or a Sign of Desperation? originally appeared on Fool.com.
Jeremy Bowman has no position in any stocks mentioned. The Motley Fool has no position in any of the stocks mentioned. Try any of our Foolish newsletter services free for 30 days. We Fools may not all hold the same opinions, but we all believe that considering a diverse range of insights makes us better investors. The Motley Fool has a disclosure policy.
Copyright 1995 - 2016 The Motley Fool, LLC. All rights reserved. The Motley Fool has a disclosure policy.