Is Spirit Airlines About to Turn the Corner on Unit Revenue?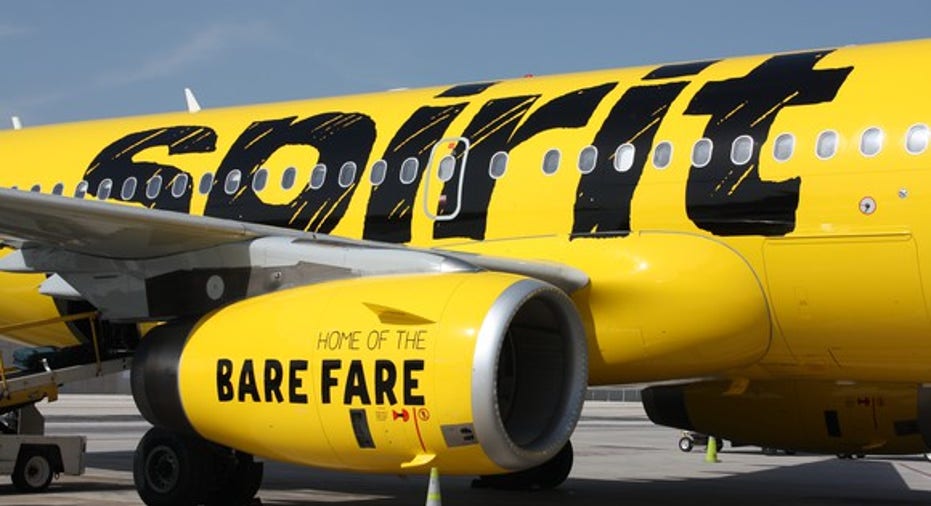 Unit revenue -- also known as revenue per available seat mile (RASM) -- is one of the most closely watched metrics in the airline industry. It's calculated by dividing an airline's total revenue by its available seat miles (which refers to every aircraft seat available for sale, whether occupied or not, flown one mile).
Image source: Spirit Airlines.
For the past several quarters, Spirit Airlines (NASDAQ: SAVE) has reported negative unit revenue growth during a period that saw a handful of its competitors aggressively lower fares in some of Spirit's key markets. This weak pricing environment has persisted throughout 2016, weighing heavily on Spirit's revenue numbers.
However, several factors appear to be pointing the way to a recovery in Spirit's unit revenue numbers, which should finally return to positive growth in 2017.
The trend is Spirit's friend
Spirit's RASM has increased sequentially over the last two quarters, while its negative year-over-year growth is trending in the right direction again. Data from company financials. Chart by author.
Spirit's RASM during the most recent quarter was 9.55 cents, a 7% decrease compared to the previous year. While that's nothing to write home about, things are beginning to look a lot more positive. As you can see in the chart above, Spirit's RASM has increased sequentially over the last two quarters, and while its year-over-year unit revenue growth is still in negative territory, the declines have been getting progressively smaller.
The company's latest guidance contained another confidence-booster
Spirit issued an investor update last week, which contained revised fourth-quarter guidance. The company now says its RASM for the fourth quarter will be down approximately 3.6% year over year. That's on the better end of the company's previous guidance, which was for RASM declines of between 3% and 4.5%.
Assuming Spirit delivers on its new RASM target, it would mark another big improvement over the previous quarter's 7% decline, and continue the company's steady march toward positive unit revenue growth.
The turning point may be as soon as the first quarter
On the company's third-quarter conference call, management signaled loud and clear that they expected unit revenue trends to improve, and may have even provided a clue for when we can expect the inflection point for RASM growth.
First, CEO Bob Fornaro stated that a lot of the hub-to-hub competitive pricing that forced Spirit to lower its fares is largely gone. Second, Spirit implemented a $5 across-the-board fare increase during the third quarter, as well as surcharges on Fridays and Sundays that will boost revenue moving forward. Last, an analyst asked Fornaro directly if Spirit could get back to positive unit revenue in early 2017. His response:
I certainly don't want to put words in Fornaro's mouth, but I think it's fair to say it seems as if he wanted to answer in the affirmative. Between the internal initiatives Spirit has undertaken and the pricing environment firming up a bit, it's entirely plausible that Spirit could return to unit revenue growth in the first quarter of 2017. But regardless of when it happens, investors will likely be lining up to fly with Spirit once again.
10 stocks we like better than Spirit Airlines When investing geniuses David and Tom Gardner have a stock tip, it can pay to listen. After all, the newsletter they have run for over a decade, Motley Fool Stock Advisor, has tripled the market.*
David and Tom just revealed what they believe are the 10 best stocks for investors to buy right now... and Spirit Airlines wasn't one of them! That's right -- they think these 10 stocks are even better buys.
Click here to learn about these picks!
*Stock Advisor returns as of January 4, 2017
Andy Gould owns shares of Spirit Airlines. The Motley Fool recommends Spirit Airlines. The Motley Fool has a disclosure policy.