Is Seagate Technology PLCs Dividend Sustainable?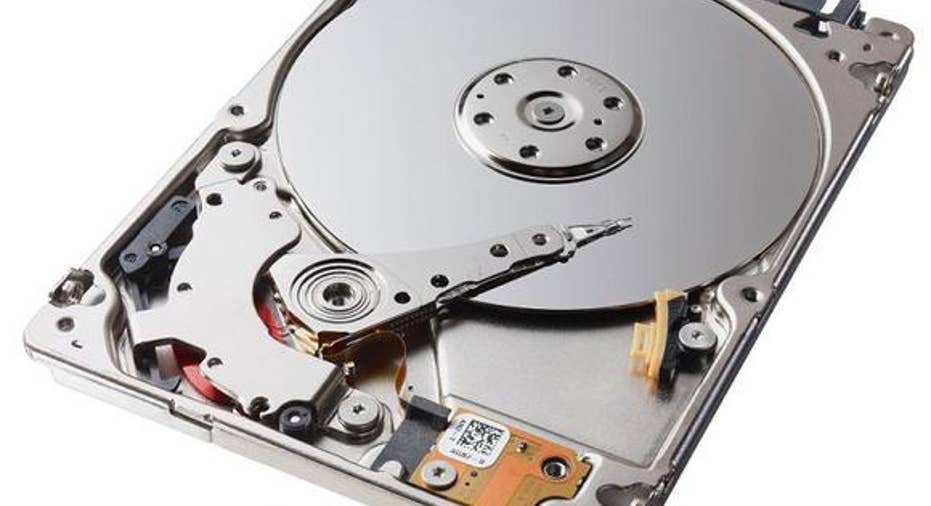 Image credit: Seagate.
It's hard to believe, but shares of hard-disk giant Seagate now offer a dividend yield of approximately 7% as of writing. Generally speaking, especially when it comes to technology stocks, an abnormally high dividend yield can be a sign that the market expects that dividend yield to be unsustainable over the long-haul.
In this article I'd like to take a closer look at Seagate's dividend to see whether it's sustainable or not.
Where do dividends come from? Free cash flowOne metric that is important for investors in any company to look at is free cash flow. According to Investopedia, free cash flow "represents the cash that a company is able to generate after laying out the money required to maintain or expand its asset base."
It's from free cash flow that (a sustainable) dividend is paid. If a company's dividend is significantly below free cash flow (and assuming that investors don't expect company's free cash flow to plunge in the coming quarters/years), then I'd call it "sustainable."
If a company is essentially paying out all of its free cash flow in dividends, or is even paying out in excess of free cash flow as dividends, then that could be a sign that the dividend isn't sustainable over the long run.
To that end, let's see how Seagate's dividend payout compares to free cash flow.
Seagate generates a lot of cashIn the chart below, you can see that Seagate has been able to generate in excess of $5 per share in free cash flow since 2013:
Source: YCharts.
Over the last 12 months, the hard-disk-drive giant actually pulled in a whopping $6.43 in free cash flow per share.
The company's dividend per share, which the company recently raised by 17%, now sits at $0.63 per share on a quarterly basis ($2.52 per share annualized). This dividend is well below what the company has generated in free cash flow per share over the last 12 months, which leads me to believe that the current dividend payout is quite sustainable.
Seagate is also aggressively buying back stock, paving the way for further increasesAnother way that companies return cash to stockholders is via share repurchases. These repurchases return value to stockholders by reducing the number of shares outstanding. By doing so, for a given level free cash flow, free cash flow per share goes up.
This, unsurprisingly, helps to amplify a company's ability to deliver a bigger, sustainable dividend.
As you can see in the following chart, Seagate has been aggressively buying back stock and doing so at a pace that has led to a substantial reduction in its diluted share count:
Source: YCharts.
According to Seagate's most recent quarterly filing, the company still has a whopping $1.9 billion remaining under its current repurchase program.At the company's current market capitalization of $10.76 billion, that's good for nearly 18% of the current shares outstanding.
Seagate is a sustainable dividend machineIt's pretty clear that Seagate generates a lot of cash and does a solid job of returning it to shareholders through both share repurchases and dividends. As a Seagate shareholder, I am confident that the current dividend is sustainable and even believe that it can continue to grow nicely in the years ahead barring some unforeseen hit to the company's business.
The article Is Seagate Technology PLCs Dividend Sustainable? originally appeared on Fool.com.
Ashraf Eassa owns shares of Seagate Technology. The Motley Fool has no position in any of the stocks mentioned. Try any of our Foolish newsletter services free for 30 days. We Fools may not all hold the same opinions, but we all believe that considering a diverse range of insights makes us better investors. The Motley Fool has a disclosure policy.
Copyright 1995 - 2015 The Motley Fool, LLC. All rights reserved. The Motley Fool has a disclosure policy.