Is Samsung's S8 an iPhone Killer?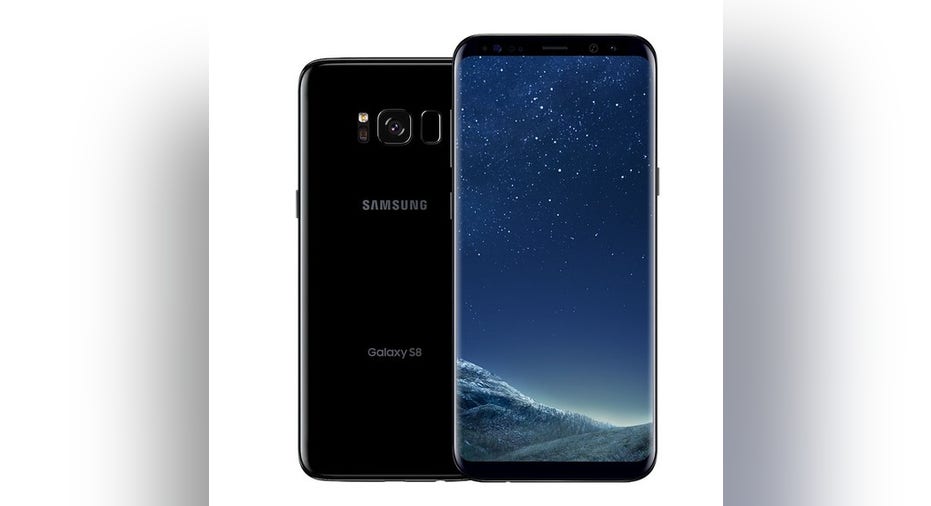 Samsung (NASDAQOTH: SSNLF) has long offered features on its flagship phones that rival whatApple (NASDAQ: AAPL) has yet to make available on an iPhone.
These include wireless charging and offering an SD card slot that allows users to expand the built-in memory. Those innovations, along with its sleek designs, helped Samsung become the global leader in smartphone market share, a title it lost in Q4 2016 due to its recall of the S7 after battery problems caused some devices to explode.
In Q4, according to numbers from IDC, Apple reclaimed the top spot, partly due the success of its own iPhone 7, and in part because Samsung shipped 5.2% less devices after the S7 recall. Apple closed the year with a slim 18.3% to 18.1% market share lead, but Samsung was largely out of the game for the fourth quarter, at least with its most-heavily promoted model.
That means with the launch of the S8, which the company introduced at an "Unpacked" media event Wednesday, Samsung has to do two things. For its core users, the ones more likely to switch to another Android phone than an iPhone, it has to show them that the S8 is safe. Customers who may defect from Apple will of course want to know that as well, but they will also want to see some sort of wow feature that iPhone does not offer.
The S8 has an improved glass screen which covers the entire front of the device. Image source: Samsung.
Does the S8 bring the wow?
Opening with a video set to The Beatles' "Across the Universe," with its iconic "nothing's gonna' change my world" line, Samsung showed a video of all the ways its phones and other devices have changed peoples' worlds. That certainly raised the bar for Samsung's President of Mobile DJ Koh, who kicked off the event.
"As you all know, this has been a challenging year for Samsung," he said. "...Today, we are here to celebrate a milestone, not just the launch of a new device, but the beginning of a new way to explore the world."
Again, that's a comment which raises expectations and Koh discussed for quite a while how phones have changed the world, as well as how Samsung's new models will continue that. The phone will come in two sizes, 5.8-inches (Galaxy S8) and 6.2-inches (Galaxy S8+). It will have an "an advanced 8MP F1.7 Smart autofocus front camera and 12MP F1.7 Dual Pixel rear camera," according to a press release and "the industry's first 10 nm chip, enabling heightened speed and efficiency."
The phones also have improved displays and they will include the company's Bixby personal assistant for the first time. Those are all expected when any company releases a new phone and may be enough to win back lapsed customers, but are certainly not iPhone killers. Koh believes that it's how the new phone can be used that will set it apart.
A galaxy of possibilities?
"Your phone will be the gateway to all the devices in your home," Koh said.
Some of the new features include:
Stronger integration with the Gear VR headset, including a new controller, allowing for a more immersive experience.
A new product called DeX which lets you use the S8 with a monitor and keyboard.
Samsung Connect offers a single app to manage IoT devices.
The voice assistant Bixby which does seem like a promising artificial intelligence interface, but so did Siri, Cortana, and a few others.
The company pushed its Infinity Display, which is an end to end screen that covers the entire front of the phone, spilling onto its side. It's a higher screen-to-body ratio than on any phone the company has previously offered.
"We've redesigned the smartphone from the inside out, to unbox the screen and unleash its potential," said Samsung Marketing Vice President Justin Denison. In addition to the improved display, the company has switched from a physical home button to a digital one.
It's not an iPhone killer
Samsung has built a pretty device that has predictable incremental changes consumers have come to expect when a company releases a new flagship phone. Denison did address the safety issue saying that it went through a battery check that was "beyond industry standards." That should bring back core customers, but none of the enhancements -- including being able to unlock your phone via facial recognition -- are truly surprising.
The S8 and S8+ appear to be an improvement over the company's previous models, but Samsung does not deliver on saying that the phone would lead "a new era of smartphones." It's better, and it almost certainly won't blow up, but it's an evolution, not a revolution.
The company will take pre-orders for both models in the United States at 12:01 EDT on March 30. It will be sold offered in Midnight Black, Orchid Gray, and Arctic Silver for an April 21 shipping date.
10 stocks we like better than SamsungWhen investing geniuses David and Tom Gardner have a stock tip, it can pay to listen. After all, the newsletter they have run for over a decade, Motley Fool Stock Advisor, has tripled the market.*
David and Tom just revealed what they believe are the 10 best stocks for investors to buy right now... and Samsung wasn't one of them! That's right -- they think these 10 stocks are even better buys.
Click here to learn about these picks!
*Stock Advisor returns as of February 6, 2017
Daniel Kline owns shares of Apple. The Motley Fool owns shares of and recommends Apple. The Motley Fool has the following options: long January 2018 $90 calls on Apple and short January 2018 $95 calls on Apple. The Motley Fool has a disclosure policy.