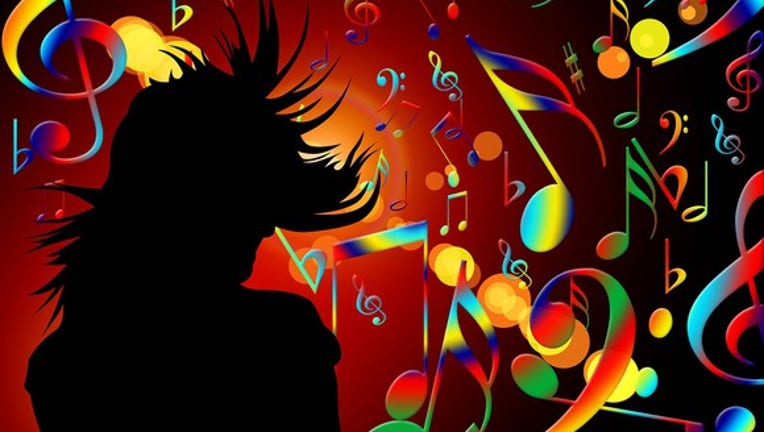 Pandora Media Inc.'s (NYSE: P) recent earnings announcement showed encouraging signs of audience conversion from its ad-supported platform to its Pandora Plus subscription service. The company is planning on introducing its full on-demand Pandora Premium service in March, and expects to finish the year with between 6 million and 9 million paying subscribers, up from 4.39 million paying subscribers at the end of the fourth quarter.
The company is banking on current subscribers for its free ad-supported service, as well as Pandora Plus ($4.99 per month) subscribers, migrating upstream to the completely on-demand service that is expected to charge customers about $10 per month. This service will compete in an already crowded field that includes Amazon.com's Amazon Music Unlimited, Apple Music, Spotify, Aspiro Group's TIDAL, and Alphabet's Google Play Music.
Image source: Pixabay.
Pandora's edge
Pandora's edge is twofold. Management believes that its approach to music navigation will be vastly aided by each individual who has been using the ad-supported service. Pandora's 81 million users have already created playlists and given feedback about the types of music and artists they enjoy. The company intends to use this data to enrich the navigational experience of users in the Pandora Premium experience, and attempt to differentiate its product from the others on the market.
The company also feels the current audience provides an opportunity to upgrade users with minimal subscriber-acquisition cost for the company: Pandora already has 81 million potential customers for its new service.
Service bundling is all the rage
The New York Times Company announced on Feb. 8 that for a limited time, new subscribers to the Times' all-access digital service who sign up for a year will receive free access to Spotify's on-demand music service; the Spotify Premium service typically costs $120 per year.
On Jan. 23 Sprint Corporation announced it would invest $200 million to acquire a 33% stake in music and entertainment platform TIDAL. Sprint has yet to reveal how its 45 million customers could have access to TIDAL's music-streaming service.
Is Pandora playing Sirius's song?
Last summer Sirius XM Holdings Inc. (NASDAQ: SIRI) made an informal offer of $15 per share to buy Pandora, which was rejected by Pandora's board. In December rumors began to swirl that Pandora would be interested in reopening conversations with Sirius about a deal. To this point nothing has been made public, and both companies continue to go their separate ways.
Earning's webcast reveals interest in a deal
When Pandora reported quarterly earnings on Feb. 9, the company beat Wall Street expectations, posting revenue of $396.2 million and a non-GAAP (generally accepted accounting principles) loss of $0.13 per share. Guidance for the first quarter was deemed lackluster, and the stock has traded sideways since the announcement.
One of the more interesting comments on the earnings webcast occurred during the Q&A, when analyst Anthony DiClemente asked Pandora founder and CEO Tim Westergren about Sprint's investment in TIDAL (which values TIDAL at a premium), and whether Pandora's management would be interested in partnering with a large distributor.
Here is how Westergren responded:
Earlier in the call Pandora management made it clear that they believe the new Pandora Premium on-demand service will be different from other similar services available in the market. The response by Westergren to the analyst's question is a clarion call to mobile carriers looking to drive engagement with their service to partner with Pandora.
What's a Foolish investor to do?
Keep an eye out for Pandora's new Premium product launch, scheduled for March. It will be interesting to hear how consumers view the new product offering, and how it stacks up against competing services.
In addition, watch for any further signs of a partnership around the new product, as this could be a positive catalyst for the stock. Any deal that helps the company accelerate paying subscriber growth should increase the probability of beating management's wide-ranging guidance of 6 million to 9 million paying customers by year's end.
10 stocks we like better than Pandora MediaWhen investing geniuses David and Tom Gardner have a stock tip, it can pay to listen. After all, the newsletter they have run for over a decade, Motley Fool Stock Advisor, has tripled the market.*
David and Tom just revealed what they believe are the 10 best stocks for investors to buy right now and Pandora Media wasn't one of them! That's right -- they think these 10 stocks are even better buys.
Click here to learn about these picks!
*Stock Advisor returns as of February 6, 2017
Suzanne Frey, an executive at Alphabet, is a member of The Motley Fool's board of directors. Frank DiPietro owns shares of Amazon, Apple, and Pandora Media. The Motley Fool owns shares of and recommends GOOG, GOOGL, Amazon, Apple, and Pandora Media. The Motley Fool has the following options: long January 2018 $90 calls on Apple and short January 2018 $95 calls on Apple. The Motley Fool recommends The New York Times. The Motley Fool has a disclosure policy.