Is Pacira Pharmaceuticals' Balance Sheet Safe?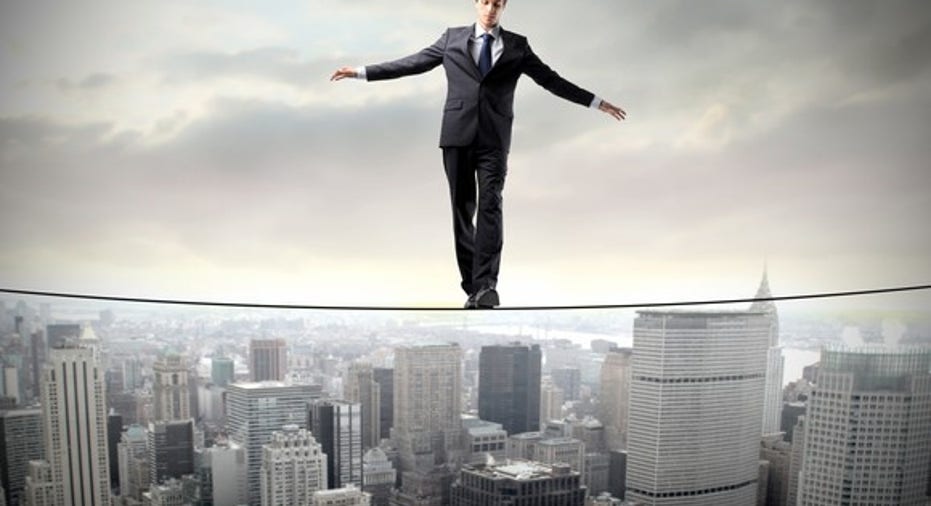 Pacira Pharmaceuticals'(NASDAQ: PCRX)Exparel is tapping into growing demand for pain medications that can help reduce patient use of opioids following procedures. The shift away from opioids is offering plenty of opportunity to conduct studies that can expand Exparel's addressable market. However, those studies won't be cheap, and that makes this company's balance sheet must-know news.
A different approach
Often, surgical procedures cause patients significant pain that needs to be managed afterward. However, the use of opioids to control post-operative pain exposes patients to the risk of addiction and opioid abuse.
IMAGE SOURCE: GETTY IMAGES.
Pacira Pharmaceuticals' Exparel is a surgical-pain drug that's used at the surgical site to reduce post-operative pain and potentially lower a patient's need for other pain medication during recovery.
Exparel won FDA approval for use in 2011 after showing that it reduced cumulative pain scores and lowered opioid consumption for up to 72 hours followinga hemorrhoidectomy. Exparel works as a local analgesic that can reduce post-surgical pain for several days with a single infiltration. It combines bupivacaine with DepoFoam to deliver bupivacaine over an extended time, giving it a big advantage over other local anesthetics that wear off relatively quickly.
Building up steam
Exparel's sales have been steadily increasing, and last year, rising unit volume resulted in Pacira Pharmaceuticals' report of fourth-quarter sales of $72.9 million, up 5.9% year over year.The company also reportedfull-year sales of $265.8 million in 2016, up 11% from 2015, and non-GAAP earnings of $25.2 million, or $0.68 per share.
Revenue could climb higher from here, depending on how clinical trials evaluating Exparel in other surgical indications pan out. The company recently reported that a phase 4 study of Exparel intotal knee arthroplasty (TKA) was a success, and it's conducting various other studies, too.
In the TKA trial, Exparel statistically and significantly reduced pain scores with a p-value of 0.0381, and patients receiving Exparel consumed significantly fewer opioids during the 48 hours following surgery, with a p-value of 0.0048. As a refresher, p-values are used to measure statistical significance, and readings below 0.05 are considered good.
The company's phase 4 spinal-fusion surgery study should have results available in the fourth quarter of 2017, and the company's launching multiple phase 4 studies of Exparel's use in soft-tissue procedures, such as C-sections, colon cancer procedures, and breast reconstruction surgery.
Additionally, the company's trials of Exparel as a nerve block are ongoing, with results anticipated sometime this summer. If those nerve-block studies are positive, then the company will file a supplemental application for approval, potentially clearing the way to approval in 2018.
Management's got a lot going on, and that's potentially great news for future growth. In the short term, however, it means it's spending a lot of money on research and commercialization efforts
Last year, Pacira Pharmaceuticals' operating expenses jumped to$308.4 millionfrom$239.5 millionin 2015. Spending on selling, general, and administrative expenses increased to more than $152 million from about $139 million last year, and spending on research and development increased to nearly $46 million from less than $29 million in 2015. Because of the increase in spending, the company's full year non-GAAP net income of $25 million was meaningfully lower than the $39 million reported in 2015.
Although spending is eating into profitability, the good news for investors is that Pacira Pharmaceuticals remains profitable, and its balance sheet still appears to be in good shape.
The company's cash war chest increased to $173 million from $159 million a year ago, as of Dec. 31, and liabilities appear manageable.
This week, Pacira Pharmaceuticals announced a $300 million offering of 2.375% convertible senior notes due in 2022, and an option for buyers to acquire an additional $45 million of these notes. The sale is expected to net the company about $290 million, after fees.
Management plans on using some of the proceeds to persuade holders to exchange $112 million of 3.25% notes due 2019 for cash and stock. The remainder of the money raised in the offering will be used to bolster its finances so that it can continue its commercialization and research strategy.
Busy times ahead
InJanuary, Johnson & Johnson's DePuy Synthes inked a deal to market Exparel to doctors who perform joint reconstruction, spinal treatment, sports medicine, or trauma surgery. Because DePuy Synthes has considerable reach into this market, and it plans on bundling Exparel with some of its existing products, this arrangement could help drive sales up.
For 2017, management is guiding investors to expect between $290 million and $310 million in sales, which would be growth of at least 9% from 2016. Depending on how the company's various Exparel study data looks, the company may be in a perfect position to begin pitching it to far more surgeons soon. If so, then sales could increase even further in 2018 and into 2019 as launches gain momentum.
Since the company's cash balance is being bolstered by the notes offering, and it's adding three years of lower cost liabilities via its senior notes strategy, I don't think Pacira Pharmaceuticals' balance sheet will pose any headwinds to its growth plans.
10 stocks we like better than Pacira PharmaceuticalsWhen investing geniuses David and Tom Gardner have a stock tip, it can pay to listen. After all, the newsletter they have run for over a decade, Motley Fool Stock Advisor, has tripled the market.*
David and Tom just revealed what they believe are the 10 best stocks for investors to buy right now... and Pacira Pharmaceuticals wasn't one of them! That's right -- they think these 10 stocks are even better buys.
Click here to learn about these picks!
*Stock Advisor returns as of February 6, 2017
Todd Campbell has no position in any stocks mentioned. His clients may have positions in the companies mentioned.The Motley Fool owns shares of and recommends Johnson and Johnson. The Motley Fool has a disclosure policy.