Is Nike Inc Finally a Buy?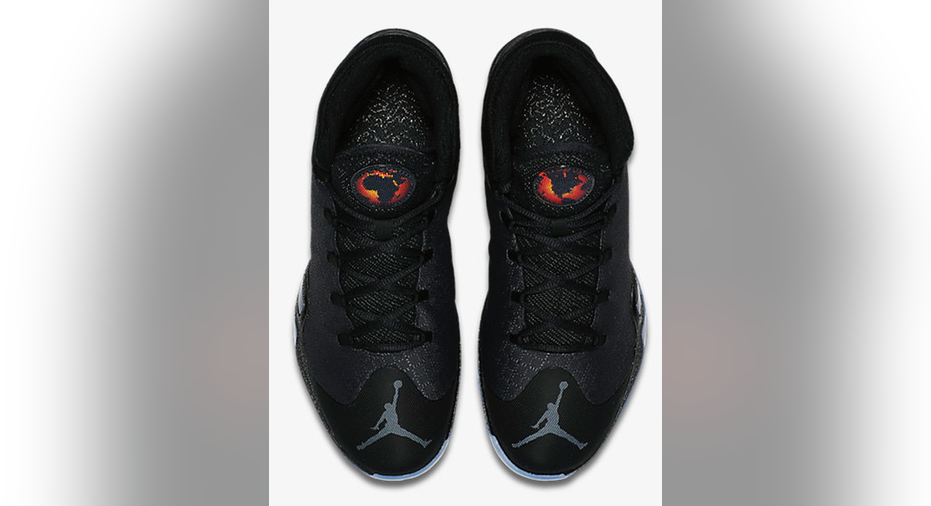 Image source: Nike
Regardless of the start and end date you choose for a price chart, it will likely show that an investment in Nike will have outperformed the S&P 500. Whether it's one year, five years, or a decade, Nike has enjoyed an incredible run. Most impressive is its performance since the company went public in 1980.
A $10,000 investment in Nike back then would be worth nearly $3 million today -- a gain of about 30,000%. Why didn't my old man buy this newborn some Nike stock instead of a Gerber Whole Life Insurance plan?Oh, well.
As impressive as Nike's run has been, the stock rarely appears to be cheap. The strength of its brand resonates so strongly with consumers that it has largely pulled away from its competitors with outsized growth. The 1980's were a two-pony race between Nike and Reebok, and we all know how that ended. Adidas is a massively popular global brand, but Nike still reigns supreme. Under Armourhas shown some impressive growth over its 20 years of existence, but catching up to Nike appears to be a near-impossible task. Just take a look at some of these numbers to see just how wide the gap has become between Nike and its closest competition:
| Company | Market Capitalization | Revenue (TTM) | Net Profit Margin | Return on Equity |
| --- | --- | --- | --- | --- |
| Nike | $91.5 billion | $31.9 billion | 11.8% | 30.6% |
| Under Armour | $16.4 billion | $4.2 billion | 5.7% | 15.4% |
| Adidas | $27.1 billion | $19.8 billion | 4.6% | 13.3% |
Data source: S&P Global Intelligence
Premium results usually earn a premium price. Over the past five years, Nike has traded at an average of 24 times earnings. Earlier this year, that metric nearly hit 35 times. However, since reaching its all-time high in November 2015, Nike shares are down about 20%. This has caused the price-to-earnings ratio to drop back down to 25 times, in line with its long-term average.
Part of the reason for the decline is that expectations just got too high. In the 10 years from 2005 to 2015, Nike more than doubled revenue and tripled earnings per share.Now that growth rates have slowed down, investors are resetting their bars for the sports apparel maker. After growing earnings per share by 24.5% in fiscal year 2015, analysts are expecting growth in fiscal 2016 to slow to 16.7%. This is still very impressive growth for a company as large as Nike, but top line growth will be far less robust. Wall Street analysts are forecasting revenue growth of 6% in fiscal year 2016 versus the 10% growth seen in each of the past two fiscal years.
The growth rates have slowed but by no means are they mediocre. And mediocrity is not a part of Nike's long-term plans. By 2020, management expects revenueto increase another 50% to $50 billion. The company plans to get there by focusing on its women's business along with direct-to-consumer and international sales. Direct-to-consumer revenue alone is expected to grow from $6.6 billion in 2015 to $16 billion in 2020. Nike also feels confident it can more than double its footprint in greater China from $3 billion to $6.5 billion.
Whether it can get there or not is the million-dollar question, but given Nike's success in the past, I would not put it past the company. However, to grow from about $30.6 billion in 2015 to $50 billion in 2020 would imply an annual growth rate of 11.8%. With the company's increasing size and competition, it will not be an easy feat to accomplish. From 2010 to 2015, Nike grew revenue 10% annually. With slowing growth on the horizon, that 11.8% seems ambitious. And with the recent downturn in its stock price, the market isn't giving the company the benefit of the doubt. However, even it Nike does not reach its targets, the company may still be a buy.
If the company falls $5 billion short of its goal of $50 billion but is able to maintain 11% net profit margins and to reduce its share count by 10% (about 170 million shares -- the company has repurchased 54 million shares since the beginning of 2015), Nike appears to be trading at a slight discount.
| Metric | 2020 Forecast |
| --- | --- |
| Revenue | $45 billion |
| Net profit margin | 11% |
| Net income | $4.95 billion |
| Shares outstanding | 1.5 billion |
| P/E ratio | 20 to 25 times |
| Price per share | $64 to $80 |
Data source: Author's calculations
Trading at $54 per share today, Nike does not appear to be such a bargain that investors should back the truck up. Even the tempered-down assumptions above could be too aggressive if much of the domestic or global economy goes into an economic downturn. However, the price today does seem fair. With a quality business like Nike, investors could still have much to look forward to by adding this leading brand to their portfolios.
The article Is Nike Inc Finally a Buy? originally appeared on Fool.com.
Palbir Nijjar owns shares of Nike and Under Armour (A Shares). The Motley Fool owns shares of and recommends Nike and Under Armour (A Shares). The Motley Fool owns shares of Under Armour (C Shares). Try any of our Foolish newsletter services free for 30 days. We Fools may not all hold the same opinions, but we all believe that considering a diverse range of insights makes us better investors. The Motley Fool has a disclosure policy.
Copyright 1995 - 2016 The Motley Fool, LLC. All rights reserved. The Motley Fool has a disclosure policy.