Is Merck a Great Pick for Your Dividend Portfolio?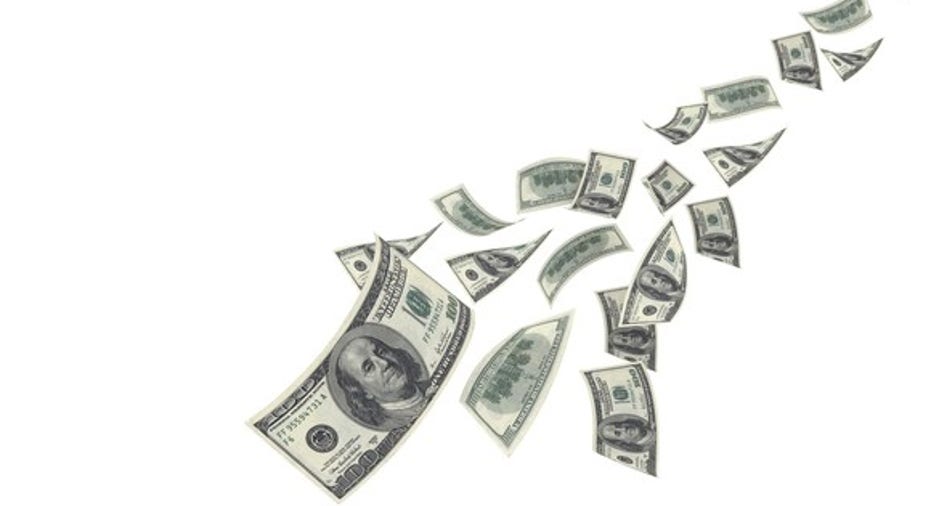 Keeping a portion of your portfolio dedicated to stocks of solid, dividend-paying companies is a wise strategy for building wealth for the long term while maintaining some relative safety. Stocks of large pharmaceutical companies come into favor in times of economic uncertainty because of their ability to maintain margins and typically healthy cash flows during downturns. Does pharmaceutical giant Merck (NYSE: MRK) merit a spot in a conservative dividend portfolio?
A solid, but not stellar dividend history
Merck, with its current 3% yield, has proved itself a company that makes shareholder returns a high priority, having paid a dividend continuously without ever cutting it since at least 1970. The dividend has grown at an annualized rate of 3.6% since 2010 -- well ahead of inflation -- but was flat from 2004 to 2010.
Image source: Getty Images.
In recent years the company has also been returning capital to stockholders in the form of share buybacks, having reduced the number of shares outstanding at an annualized rate of 2.5% over the last four years. The total shareholder yield -- dividends plus buybacks -- of 5.5% is a very healthy rate in today's environment of low interest rates.
There is no guarantee that buybacks will continue over the long term, but they are a good indication that the company can meet its needs for growth investments and dividend payments with substantial cash left over.
A sustainable dividend
One measure of the sustainability of dividends payouts is the payout ratio, which is the percentage of the company's GAAP net profit that is being paid out in dividends.
The payout ratio should ideally be no more than about 60%, Merck's dividend looks a little risky in that for the last two years, it's paid out more in dividends than it has made in profit. However, the company has had a lot of non-cash charges related to acquisitions, and when the dividends payments are compared to free cash flow, the situation looks much better. It appears the company is having no trouble paying dividends from its cash, giving us some confidence that it can continue to do so in the future.
| Year | Payout Ratio | Dividend % of Free Cash Flow |
| --- | --- | --- |
| 2012 | 82% | 64% |
| 2013 | 114% | 51% |
| 2014 | 43% | 93% |
| 2015 | 115% | 46% |
| 2016 | 130% | 59% |
Data source: Merck financial reports.
Growth prospects are improving
Growth has been a challenge for Merck in the last few years, as generic competition has eaten away at sales and the company has had some major missteps with its drug development program. 2016 revenue grew 3% before currency exchange losses, and the company is guiding to a gain of only 1% excluding currency in 2017. Patent expirations are affecting Merck's blockbuster drugs Cubicin, Nasonex, Zetia, and Remicade, and will soon be taking a big chunk out of Vytorin. Adding to its own woes, the company had a surprising number of expected blockbuster drugs fail in late stage trials in recent years. Rolofylline, vorapaxar, telcagepant, tredaptive, and odanacatib are all drugs you'll never hear of but represent billions of lost investment and future sales.
Fortunately the company has had just enough successes -- and cost-cutting -- to make up for the losses, keeping dividend payments coming and the stock price rising. The stock price has appreciated at an annualized rate of 9.5% over the last four years, giving dividend investors a very nice total return. Recently launched blockbuster drugs Januvia for diabetes, Isentress for HIV, Zepatier for hepatitis C, and the Gardasil vaccine for HPV have helped maintain growth, but the big news for growth going forward is Keytruda.
Keytruda is a PD-1 inhibitor drug for fighting various types of cancer that Merck first launched in 2014 for metastatic melanoma and has since been approved for head and neck cancer, classical Hodgkin lymphoma, and non-small cell lung cancer. The latter approval was a huge win for Merck, in that it took the valuable first line treatment position over Bristol-Myers Squibb'smegablockbuster Opdivo. The contrast between results for Opdivo and Keytruda opens up the possibility that Keytruda is actually a better molecule than Bristol's, which is currently selling at a rate of over a $1 billion per quarter. The drug has huge potential to be used for a wide variety of cancers, and is currently being tested in over 400 different studies. With three expected approval dates coming up in the first half of 2017 alone, the drug will help Merck overcome its weak spots this year and turn up the growth in future years.
A solid pick
There are companies that have a stronger history of growth, both in the dividend and in earnings. But Merck's payout is likely secure, its growth prospects are improving, and it sells for 16 times its 2017 earnings -- less than the average stock in the S&P 500. For conservative, long-term investors, Merck could be good medicine for an income portfolio.
10 stocks we like better than Merck & Co.When investing geniuses David and Tom Gardner have a stock tip, it can pay to listen. After all, the newsletter they have run for over a decade, Motley Fool Stock Advisor, has tripled the market.*
David and Tom just revealed what they believe are the 10 best stocks for investors to buy right now... and Merck & Co. wasn't one of them! That's right -- they think these 10 stocks are even better buys.
Click here to learn about these picks!
*Stock Advisor returns as of April 3, 2017
Jim Crumly has no position in any stocks mentioned. The Motley Fool has no position in any of the stocks mentioned. The Motley Fool has a disclosure policy.