Is Management Really to Blame for Intel Corporation's Woes?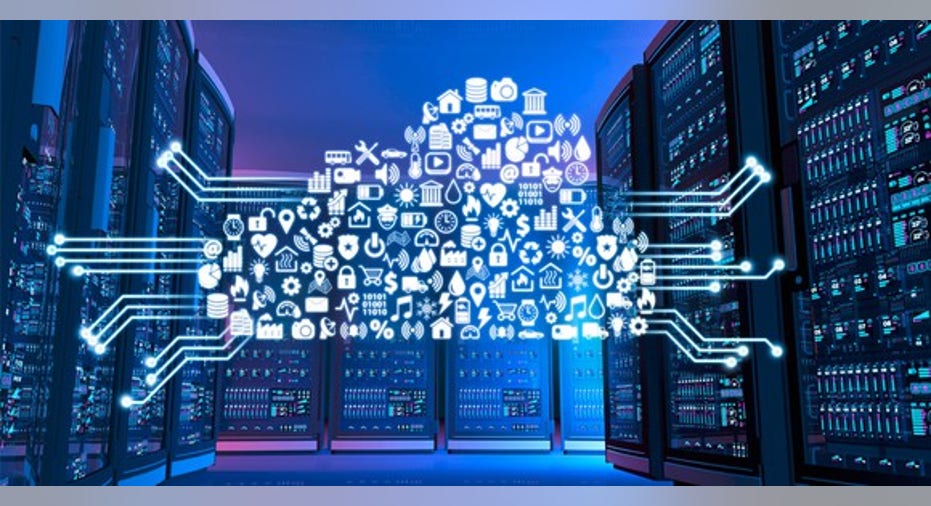 Brian Krzanich became Intel's (NASDAQ: INTC) sixth CEO onMay 16, 2013. Since then, Intel stock has rallied 46% -- which seems solid, but merely matches the S&P 500's 46% gain and underperforms the NASDAQ's 72% gain. That performance isn't bad, but many investors have wondered if Intel would fare better under a new leader.
Last May, fellow Fool Ashraf Eassa argued that it was time to replace Krzanich, due to Intel's disastrous mobile strategy, its delayed transition from 14nm to 10nm chips, and the stock's lackluster performance. But is Krzanich the real reason that Intel failed to outperform the market? Let's take a closer look at the biggest problems with Krzanich's leadership, and whether or not those flaws are dragging down Intel's growth.
Intel CEO Brian Krzanich. Image source: Intel.
Intel dropped the mobile ball before Krzanich took over
To be fair, Krzanich was dealt a terrible hand in the mobile market when he became Intel's CEO. In 2006, his predecessor Paul Otellini soldIntel's ARM-based Xscale business to Marvell Technology, then rejected Apple's (NASDAQ: AAPL) offer to supply application processors forthe first iPhone.At the time, Otellini didn't believe that mobile chips would disrupt the PC market.
In 2008, Intel launched its low-power Atom x86 chip for netbooks and mobile devices, but the first generation chips were less power efficient than ARM designs. The Atom chips gradually improved over time, but that initial misstep enabled ARM chipmakers like Qualcomm (NASDAQ: QCOM) to take over the mobile market. ARM claims that 95% of allsmartphones in the world now use its chip designs.
But Krzanich's solutions were also ineffective
The good news is that Krzanich realized that Intel had to counter ARM in the mobile market. The bad news is that his solutions were expensive and ineffective.
Krzanich tried to win back mobile OEMs by giving them steep discounts on Atom chips, co-marketing agreements, and financial aid in redesigning logic boards for x86 chips. The company called those subsidies "contra revenues", which burned throughroughly $10 billion tocapture less than 1% of the mobile market.
Intel's Atom-powered smartphones. Image source: Intel.
Krzanich then hired several major executives from Qualcomm and ARM, which was a bold move for the insular company. But those hires, particularly thatof former Qualcomm co-president Venkata "Murthy" Renduchintala, reportedly stirred up internal conflicts. Krzanich finally admitted defeat and Intel stopped investing inits Atom chipsets for smartphones and tablets last year, opting to pivottoward modems for the latest iPhone and next-gen 5G chipsets instead.
Pulling some iPhone modem orders from Qualcomm should have been a victory for Intel, but Apple admitted that it throttled the speed ofQualcomm modems in the iPhone 7 to match the slower speed of the Intel modems. That report casts serious doubts on Intel's ability to effectively grow its baseband modem business.
Krzanich believes that expanding Intel's presence in the Internet of Things (IoT) market with low-power modules like the button-sized Curie will offset its weakness in mobile devices. However, theIoT business accounted for just 4% of its revenues in 2016, and the business faces stiff competition from low-power ARM modules.
Intel could lose its dominance of PCs and data centers
Looking ahead, Intel's dominant market shares in PCs and data centers could be threatened by new products and partnerships. AMD (NASDAQ: AMD), for example, recently introduced its new Ryzen x86 chips, which appear to trump Intel's current-gen Kaby Lake chips interms of price-to-performance.
Image source: Intel.
Microsoft (NASDAQ: MSFT) recently launched new versions of Windows 10 which are compatible withboth Intel's x86 chips and Qualcomm's Snapdragon chips. Microsoft also announced that it will run its Azure cloud platform on Qualcomm's newARM-based Centriq 2400 server solutions. These new deals could eventually throttle the growth of Intel's core Client Computing and Data Center businesses.
Krzanich's pricey turnaround strategies
Lastly, Krzanich's turnaround strategies are expensive. Besides the $10 billion in contra revenues it burned through in three years, Intel spent nearly $17 billion on programmable chipmaker Altera inlate 2015, and recently announced that it would acquireautomotive collision avoidance system maker Mobileye for over $15 billion. These moves are causing Intel's long-term debt to surge relative to its free cash flow.
Source:YCharts
Those acquisitions won't endanger Intel's dividends, which used up just 35% of its FCF over the past 12 months, but they indicate that Krzanich could "diworsify" the company's business with desperately pricey acquisitions.
The verdict
It's tempting to think that Intel might fare better under a new leader, but Krzanich inherited a troubled company and I believe he's trying to rejuvenate the company with outside hires, expansion into new markets like non-volatile memory and IoT chips, and strategic acquisitions.
These efforts won't pay off anytime soon, since analysts expect Intel's revenue and earnings to respectively rise just 1% and 3% this year, but they could eventually reduce the company's dependence on its aging PC and data center businesses.
10 stocks we like better than IntelWhen investing geniuses David and Tom Gardner have a stock tip, it can pay to listen. After all, the newsletter they have run for over a decade, Motley Fool Stock Advisor, has tripled the market.*
David and Tom just revealed what they believe are the 10 best stocks for investors to buy right now... and Intel wasn't one of them! That's right -- they think these 10 stocks are even better buys.
Click here to learn about these picks!
*Stock Advisor returns as of February 6, 2017
Teresa Kersten is an employee of LinkedIn and is a member of The Motley Fool's board of directors. LinkedIn is owned by Microsoft. Leo Sun owns shares of Qualcomm. The Motley Fool owns shares of and recommends Apple and Qualcomm. The Motley Fool has the following options: long January 2018 $90 calls on Apple and short January 2018 $95 calls on Apple. The Motley Fool recommends Intel. The Motley Fool has a disclosure policy.