Is Management Really to Blame for DryShips Inc.'s Woes?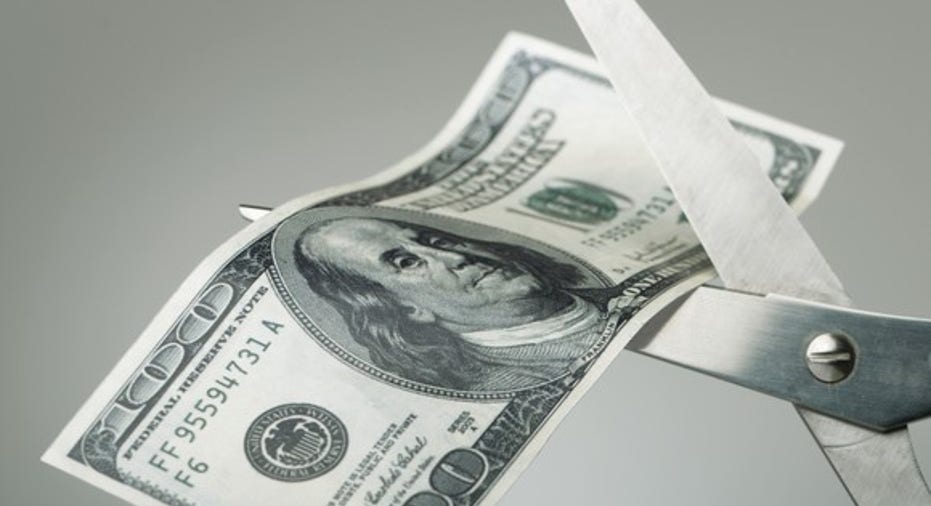 After a couple of challenging years, optimism has returned to the shipping sector. One of the drivers of that confidence is a significant rise in the Baltic Dry Index (BDI), which measures shipping rates for dry bulk goods like iron ore, grain, and coal. The BDI is up 69% over the past year, fueled by a significant recovery in charter rates.
Those higher rates are driving a furious rally in several shipping stocks. Star Bulk Carriers (NASDAQ: SBLK), for example, is up more than 120% over the past year, while Diana Shipping (NYSE: DSX) is up almost 40%. However, while its rivals are rising,DryShips' (NASDAQ: DRYS) stock has done nothing but sink, down nearly 100% over the past year. The culprit is management's decision to sell a boatload of stock this year to buy ships, which has diluted investors into the ground.
Image source: Getty Images.
A dizzying amount of dilution covered up with a myriad of reverse splits
After shoring up its balance sheet at the end of last year, DryShips has gone on the offensive. The company has completed several equity issuances to raise cash so it could buy ships at historically low rates. Through early May the company had raised about $570 million in capital, which it used to buy 17 ships for a total of $765.5 million. That said, all that equity came at a very high cost for shareholders, because DryShips continued to issue stock despite a sinking price.
As a result of the continual dilution, the company experienced an epic spike in the number of shares it had outstanding. For example, during the first quarter, it had a weighted average of 15.5 million shares outstanding, which is up from a weighted average of just 13,901 outstanding shares in the year-ago quarter after taking into effect the cumulative 1-for-48,000 in reverse stock splits the company has completed through the end of the quarter. It's worth noting that those splits don't reflect thelatest 1-for-7 reverse split. In fact, that split reduced DryShips' shares outstanding from the 67.4 million it had in early May down to just 9.6 million, which shows the stunning amount of dilution over just the past quarter. Furthermore, another noteworthy impact of these splits is that DryShips didn't issue fractional shares, so investors that owned small lots have had their shares ripped away from them via minimal cash payments.
Image source: Getty Images.
Building an empire instead of building value
One reason DryShips has been so indifferent to the slide in its stock price is that it appears to see its stock as a means to an end. That's because the bigger the company gets, the more fees are earned by companies controlled by its founder and CEOGeorge Economou. For example, the first deal DryShips made this year was an option agreement to purchase up to four very large gas carriers from a company owned by its CEO. Moreover, another entity controlled by its CEO would manage those ships for a fee. Because of that management agreement, the more ships the company adds to its fleet, the more management revenue would flow to entities controlled by the CEO. In other words, instead of getting rich by increasing the value of the company, the CEO is getting rich by increasing its size. Meanwhile, the dilution doesn't impact the founder's control of the company one bit, since he only owns 0.1% of DryShips' outstanding stock but still controls the voting rights after converting loans he held into preferred stock that has100,000 votes apiece.
Contrast this approach with the one taken by Diana Shipping. The company waited patiently for its stock to start recovering before it issued equity for vessel acquisitions. When it finally pounced in April, its stock had nearly doubled from last year's bottom. Because of that, the company's outstanding share count only rose from 86 million to 106 million after it sold 20 million shares to raise $80 million in cash. If it made the same offering earlier in the year, it would have needed to sell millions of additional shares to raise those funds. Furthermore, it's worth pointing out that Diana Shipping's CEO and several other executives bought a quarter of the shares the company sold to the public, reflecting their belief that this equity issuance would create value for all investors. Meanwhile, Star Bulk Carriers' management team was also relatively conservative in its equity issuances, selling in small batches as its stock rose, which was the polar opposite of DryShips' approach of unabated selling amid a sinking stock price.
Investor takeaway
DryShips' management team is the sole source of blame for the company's sinking stock price. That's because their primary focus is not on creating value for its investors but on enriching the CEO. That's clear by its decision to keep issuing equity even though that dilution ejected investors out of their stock and plowed the company's value right into the ground.
10 stocks we like better than DryShipsWhen investing geniuses David and Tom Gardner have a stock tip, it can pay to listen. After all, the newsletter they have run for over a decade, Motley Fool Stock Advisor, has tripled the market.*
David and Tom just revealed what they believe are the 10 best stocks for investors to buy right now... and DryShips wasn't one of them! That's right -- they think these 10 stocks are even better buys.
Click here to learn about these picks!
*Stock Advisor returns as of May 1, 2017
Matt DiLallo has no position in any stocks mentioned. The Motley Fool has no position in any of the stocks mentioned. The Motley Fool has a disclosure policy.