Is Macy's Stock a Steal at Its Current Price?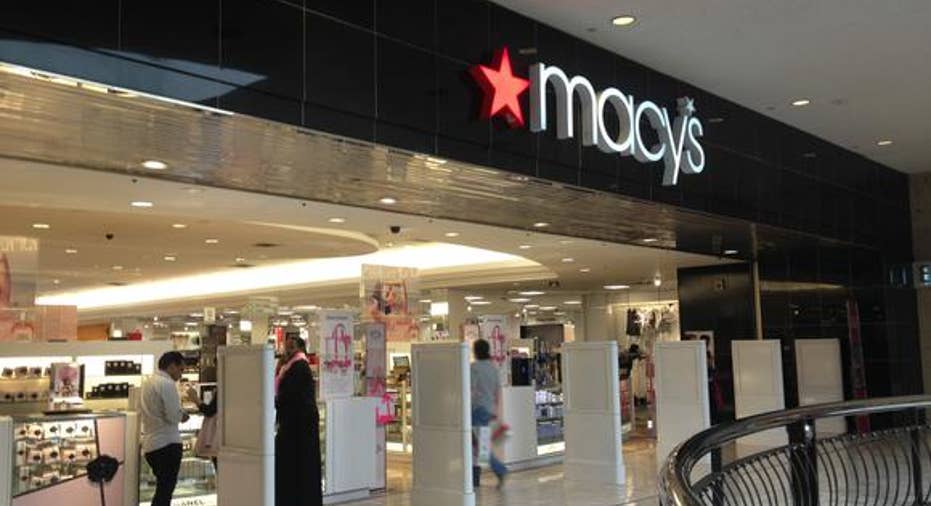 Macy's recent fall from grace has been tough on shareholders. The stock closed out November down 40% for the year and management's dismal outlook for the ongoing holiday quarter has left the stock with little momentum for a speedy recovery. However, Wall Street may have overlooked some important long-term catalysts that could mean a rewarding turnaround for patient investors.
Why the long face?The department store's stock lost nearly 18% of its value in October after the company reported dismal third-quarter results and a tepid outlook for the all-important holiday shopping period. Sales plummeted more than 5% to $5.8 billion in the quarter, which fell short of the $6.09 billion analysts had expected in the period.
Seasonal weakness of warm-weather merchandise and overstocked inventories also spooked Wall Street investors out of the stock recently. In the latest quarter, inventories were up as much as 4.6% over last year.
Nevertheless, Macy's is still one of the largest department stores in the U.S. with 823 stores in 45 states throughout the United States, Guam, and Puerto Rico. The company's sheer size gives it significant bargaining power with suppliers, which should help the retailer lock in competitive pricing on its merchandise.
Additionally, investors should keep in mind that Macy's isn't alone in its suffering. Other department store stocks have taken a beating recently as well. Shares of Dillard's have plummeted 36% so far this year -- nearly matching Macy's loss over the same period. Shares of Nordstrom having fallen 20% year to date to where they currently trade around $57 apiece. Therefore, a broader sell-off in department store retailers may be contributing to the recent pullback in Macy's stock.
On a brighter note Macy's is currently the strongest of these three retail stocks from a valuation standpoint. Not only are shares trading near the stock's 52-week low, but they also trade at just nine times next year's earnings estimate. For comparison, Dillard's boasts a forward price-to-earnings ratio of 10.46, and Nordstrom's ratio is 15.
Investors should also consider the long-term catalysts Macy's has going for it. The company is moving into lower-end retailing with its Macy's Backstage initiative, which promises to be a big competitor for off-price chains such as T.J. Maxx and Marshall's. Ultimately, this could help Macy's move unsold inventory, while also giving it a foothold in the increasingly popular off-price retail space.
The company plans to roll out 50 Macy's Backstage stores over the next two years. On top of this, Macy's plans to open smaller-format Backstage stores inside at least 10 of its existing namesake department stores next year. The retailer is also making international strides through a China Limited deal with Tmall Global that will culminate in Macy's launching its first online store in China in the fourth quarter.
In addition to these strategic initiatives, Macy's continues to see growth in its online and mobile channels. In fact, Macy's is ranked as the seventh largest Internet retailer in the U.S. today. Moreover, the company reported double-digit year-over-year sales growth in its online business during the third quarter.
Together, these things signal that it is not the end for the department store behemoth. In fact, given the recent sell-off and low expectations for the stock heading into the new year, Macy's could be a turnaround winner in 2016.
Bottom line: Shares of Macy's have fallen to their lowest level in two years, creating a buying opportunity for long-term investors.
The article Is Macy's Stock a Steal at Its Current Price? originally appeared on Fool.com.
Tamara Rutter has no position in any stocks mentioned. The Motley Fool recommends Nordstrom. Try any of our Foolish newsletter services free for 30 days. We Fools may not all hold the same opinions, but we all believe that considering a diverse range of insights makes us better investors. The Motley Fool has a disclosure policy.
Copyright 1995 - 2015 The Motley Fool, LLC. All rights reserved. The Motley Fool has a disclosure policy.