Is It Time to Dump AMC Entertainment Stock?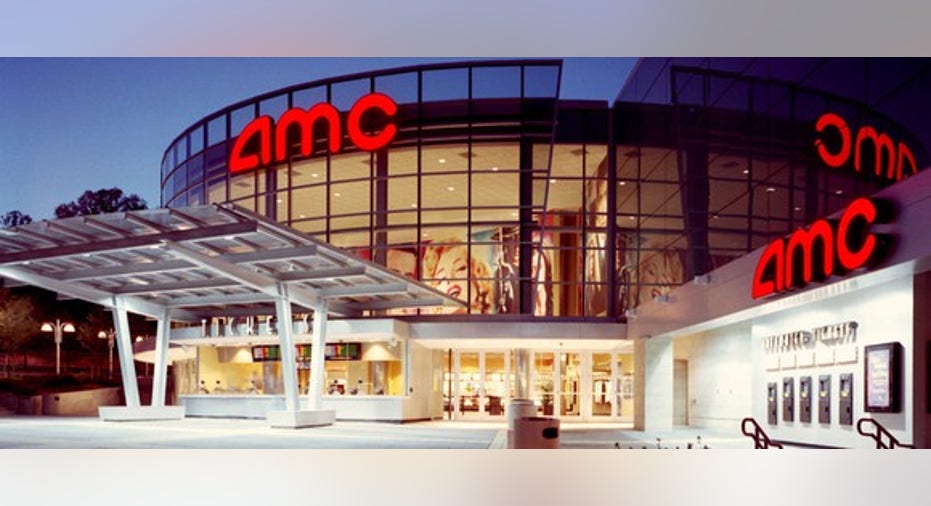 AMC Entertainment (NYSE: AMC) shareholders had a great 2016. Share prices soared over 40% for what is now the world's largest cinema chain. The company pulled off organic growth with new ways of luring in movie goers, but optimism was also riding high with acquisitions of two other big-screen companies.
After the run-up, though, the stock's valuation may have gotten ahead of itself.
Data by YCharts.
The year in review
The movie theater business has been busy the past few years trying to woo people back to seats, and AMC has been no exception. New promos such as higher definition and 3D showings with partners such asIMAX, reclining seating, and premium food and drink offerings have been rolled out and expanded upon.
The changes have been paying off, as the company is on track to set revenue and profit records this year. This is in spite of the stale new movie releases in 2016 compared with 2015. After a monster 2015 at the box office, ticket sales fell 0.4%. However, the total value of tickets sold still increased 2.2% as the average ticket prices rose, justified by those new deluxe seats and screens.
AMC has capitalized on that trend, recently previewing its full-year results that tote new all-time record revenue of $3.2 billion. Through the first nine months of the year, investors were treated to increases in admission sales, food and drink, and other income such as in-theater advertising of 4.8%, 10.3%, and 10.5%, respectively. While shareholders were warned that ticket sales faltered in the fourth quarter, higher prices and bigger customer bills at concession stands helped propel overall sales higher.
There has been another reason for investor excitement at AMC this past year: acquisitions. The theater chain has been attempting a one business consolidation party of the global big screen industry. Its takeover of small-town operator Carmike Cinemas as well as Europe's Odeon & UCI both closed in the fourth quarter, cementing the company's status as largest silver-screen company in the world.
Image source: AMC Entertainment.
AMC has quickly followed up the closing of those deals with an announcement it is now buying Nordic Cinema Group for over $900 million. The move furthers AMC's goal of having a global business and adds another 68 theaters to its network. Nordic will continue to operate as a subsidiary of Odeon & UCI.
A tough follow-up
While the Nordic announcement sets the stage for what investors can look for in the way of expansion abroad, AMC is still in an ongoing effort to update and upgrade screens, seating, and premium food availability in the U.S.
In tandem with that, the company opted to begin a national advertising campaign and rewards program. The exhibitioner wants to give visitors incentive to keep choosing its locations, especially after forking out the assets to boast being the largest chain.
But outside of that, not much has been said. AMC reports full-year 2016 results at the end of February, and investors can expect an outlook for 2017 at that point.
What investors should do
After their stunning run in the past year, shares are priced at a rich 29 times forward earnings. Earnings are expected to decline in 2017, and such hefty valuations are usually reserved for businesses operating in high-growth industries.
The movie theater business is no such industry. Just the opposite, it is struggling to keep viewers engaged, opting for fewer but bigger budget productions. With AMC fetching a premium price for a drab outlook, investors should temper expectations for their stock in 2017. Those seeking a little more pep should look elsewhere, such as in the still-expanding home entertainment industry.
10 stocks we like better than AMC Entertainment Holdings When investing geniuses David and Tom Gardner have a stock tip, it can pay to listen. After all, the newsletter they have run for over a decade, Motley Fool Stock Advisor, has tripled the market.*
David and Tom just revealed what they believe are the 10 best stocks for investors to buy right now... and AMC Entertainment Holdings wasn't one of them! That's right -- they think these 10 stocks are even better buys.
Click here to learn about these picks!
*Stock Advisor returns as of January 4, 2017
Nicholas Rossolillo has no position in any stocks mentioned. The Motley Fool has no position in any of the stocks mentioned. The Motley Fool has a disclosure policy.