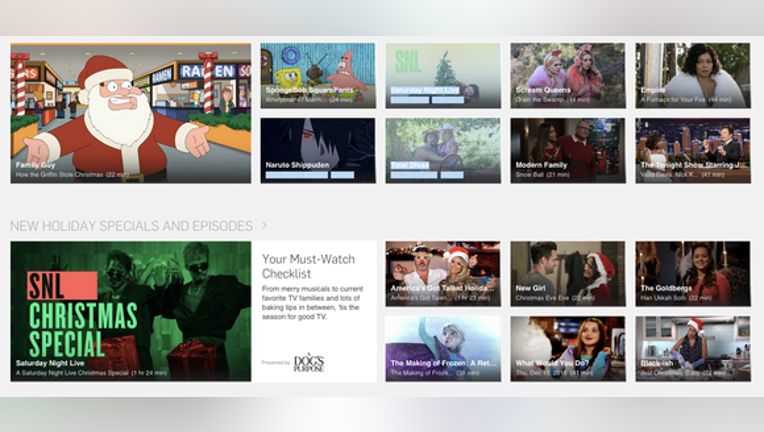 Streaming services serve two potential audiences -- those who keep cable and those who don't.
For people who choose to cut the cord, it makes more sense to pay for Netflix (NASDAQ: NFLX), Amazon's(NASDAQ: AMZN) Prime Video, and Hulu. Paying for those three offers a range of new series, old shows, movies, documentaries, and more for anyone lacking a cable connection.
But, even if you have cable, an argument can be made in favor of getting at least some streaming networks. It's fairly easy to make a case for paying Netflix's $9.99 a month cost. The streaming leader has popular originals like House of Cards andOrange is the New Black, multiple series set in the Marvel comic book universe, tons of original documentaries, top-tier films, original Adam Sandler movies (admittedly not a plus for everyone), and even a talk show from Chelsea Handler.
Amazon Prime does not have anywhere near that lineup of programming, but it does have a few highly regard originals like Transparent and Man in the High Castle, as well asThe Grand Tour, a new show from the hosts of the wildly popular Top Gear. Still, it's easy to make the case for paying $99 a year for Prime because it comes with free two-day shipping from Amazon (as well as other perks like a decent music service).
Hulu, on the other hand, is not as clear a value. It's well-priced at $8 ($7.99 technically) a month, but it does not have Netflix's lineup of originals or Amazon's non-video reasons that make it a good deal. Whether Hulu is worth $8 a month is a difficult question, but in one scenario, the answer is easy.
Hulu has network shows, originals, and archival programs. Image source: Hulu.
Should cord-cutters get Hulu?
Anyone who drops cable but still wants to watch some network programming from FOX, ABC, NBC and even some from CBS should shell out the $8 a month for Hulu. It's not every network show, but the streaming service offers next-day viewing (24 hours after the original airing) of a number of popular series. These include everything from Family Guy, Brooklyn Nine-Nine,The Voice, Law & Order: SVU,This Is Us, and even topical shows includingThe Tonight Show.
In addition to top network fare, Hulu also offers a decent selection of cable favorites including South Park, Homeland, and The Daily Show. For someone who cuts the cord but still wants mainstream programing -- along with some originals and older shows, including Seinfeld -- paying $8 a month for Hulu makes perfect sense.
What about having Hulu and cable?
For someone who pays for cable, Hulu starts being a less-obvious value. The streaming service has some originals including Casual, 11-22-63, East Los High, and new episodes of one-time FOX show The Mindy Project. If most of those names don't jump out at you, it's because the service simply does not have anywhere near the roster of hit originals as Netflix, or even Amazon Prime.
Hulu does have a deep archive of older shows (Seinfeld being the biggest name) as well as some movies, documentaries, and kids shows. That might make it worth $8 for some people, but for most cable subscribers, paying for Hulu would be an unneeded extravagance.
The best of both worlds
Anyone who drops cable should spend $8 for Hulu in order to keep up with network television. For people who still subscribe to traditional pay television, paying $8 every month for Hulu may not make sense, but it might be a good idea to take advantage that the service lets users come and go with no penalty. It's possible to subscribe for a month, watch what you want, then drop your subscription until another series pops up worth watching.
For cable subscribers, that may be the best way to use Hulu. It's not a necessity, but it's a sometimes-useful service with quality content worth paying for at least some portion of the year.
10 stocks we like better than Netflix When investing geniuses David and Tom Gardner have a stock tip, it can pay to listen. After all, the newsletter they have run for over a decade, Motley Fool Stock Advisor, has tripled the market.*
David and Tom just revealed what they believe are the 10 best stocks for investors to buy right now...and Netflix wasn't one of them! That's right -- they think these 10 stocks are even better buys.
Click here to learn about these picks!
*Stock Advisor returns as of Nov. 7, 2016.
Daniel Kline has no position in any stocks mentioned. He pays for all three of these services but generally only watches Netflix. The Motley Fool owns shares of and recommends Amazon.com and Netflix. Try any of our Foolish newsletter services free for 30 days. We Fools may not all hold the same opinions, but we all believe that considering a diverse range of insights makes us better investors. The Motley Fool has a disclosure policy.