Is Himax Technologies' Stock a Bargain?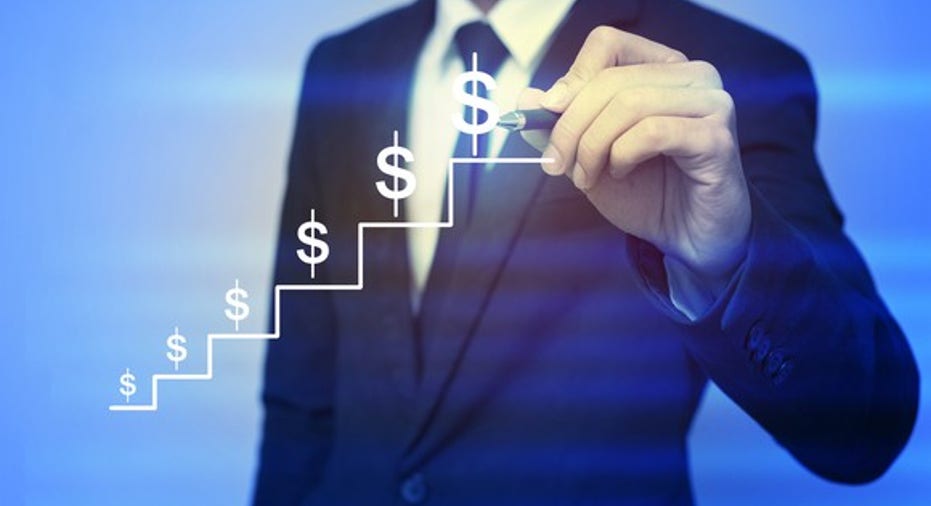 Image source: Getty Images.
Himax Technologies (NASDAQ: HIMX) just came off of a solid quarter where revenue rose by about 32% year over year, and net income was up 683% to $13.6 million after a net loss in the year-ago quarter. The company is a favorite among investors looking to gain from the promising augmented reality (AR) market, and with the company's stock price taking a beating over the past six months -- and its price-to-earnings ratio in line with the tech sector average -- some investors may be wondering if Himax's stock is a good bargain right now.
Let's take a look at what makes the company's stock look like a bargain, as well as a couple of reasons why investors may still want to keep their distance from the stock.
Why some would consider it a bargain
Himax's trailing-12-month price-to-earnings (P/E) ratio sits at just under 25 right now, which is slightly below with the average P/E ratio for the entire technology sector. Typically, if a company's P/E ratio is less than the industry average, then a stock is considered cheap compared to its peers.
Himax's stock price has fallen about 10% year to date, plummeting from a massive run-up earlier in the year. Some investors may pair Himax's current P/E ratio with the drop in the company's stock price and conclude that now might be a good time to buy the stock.
To add a little fuel to that fire, Himax has a lot of potential in the augmented reality space that hasn't been fully realized just yet. The company's CEO, Jordan Wu, said earlier this year that Himax is working with 30 augmented reality customers and that the company has been working on AR-related technologies for 15 years.
Himax believes AR will bring long-term growth potential for the company, and some of that is already starting to play out. Himax earned a spot in the Lenovo Phab 2 Pro earlier this year, which is built with Google's Project Tango platform and is considered to be the world's first AR phone.The augmented reality market is expected to hit $90 billion by 2020, which leaves lots of room for Himax to benefit.
Himax's slightly below-average P/E ratio makes it look like a bargain to some investors, and the opportunities from AR give the company a promising future.
But there are a few reasons why I think investors should still be wary of Himax.
Why this might not be as simple as it looks
I agree that Himax has a lot of AR potential. I even wrote about it a few months ago here. But I'm starting to see a pattern with Himax that I don't like. Specifically, the company's fate appears to be too entangled with larger technology players -- and that could end up being a big problem.
For example, think back to 2013 when Alphabet's Google took a 6.3% stake in Himax. That move boosted investor confidence that Himax was the stock to invest in for AR and that the company would ride that wave standing high on Google Glass.
We all know how that ended up. Google released Glass to not-so-great reviews. Lots of people found the technology creepy, and Google eventually shelved its Glass project. The result for Himax was a spike in its stock price on the initial prospects of getting its tech inside of Glass -- and then the eventual plummet after the potential didn't pan out.
That's just one example, of course, but a similar situation took place again this year between Himax and Microsoft (NASDAQ: MSFT). Himax won a spot in Microsoft's Hololens headset, which analysts atNomura said earlier this year would eventually add "meaningful contribution" to Himax's business.
Himax's stock spiked 7% on that news alone, and began to climb following the news.But just like with Google, things haven't quite panned out with Microsoft, either. Nomura ended up downgrading Himax's stock after weak shipments from Hololens were reported and doesn't expect Hololens to help Himax until at least the the second half of 2017. The downgrade from Nomura and some other analysts spurred a sell-off of Himax's stock that has left the stock where it is now.
Now to be fair, it's not wise to take a few analysts' predictions or downgrades as gospel truth. But the fact remains that Himax appears to be in yet another scenario where investors are gettting giddy about one device that Himax's technology is in. It's true that the company has solid prospects in AR, but betting one device from one company isn't a great way to approach investing.
The verdict
So to sum it all up -- yes, Himax is trading at a slightly lower-than-average P/E ratio right now, and yes, it has potential in the AR space. But is the stock a bargain? I'm not quite there yet. Himax is still experiencing lots of volatility as the market tries to assess just how bright the companies' future is. Even at 25 times earnings, some level of reasonable optimism is required.
10 stocks we like better than Himax Technologies When investing geniuses David and Tom Gardner have a stock tip, it can pay to listen. After all, the newsletter they have run for over a decade, Motley Fool Stock Advisor, has tripled the market.*
David and Tom just revealed what they believe are the 10 best stocks for investors to buy right now... and Himax Technologies wasn't one of them! That's right -- they think these 10 stocks are even better buys.
Click here to learn about these picks!
*Stock Advisor returns as of November 7, 2016
Suzanne Frey, an executive at Alphabet, is a member of The Motley Fool's board of directors. Chris Neiger has no position in any stocks mentioned. The Motley Fool owns shares of and recommends Alphabet (A shares) and Alphabet (C shares). The Motley Fool owns shares of Microsoft. Try any of our Foolish newsletter services free for 30 days. We Fools may not all hold the same opinions, but we all believe that considering a diverse range of insights makes us better investors. The Motley Fool has a disclosure policy.