Is GoPro Inc a Value Stock, or a Disaster in the Making?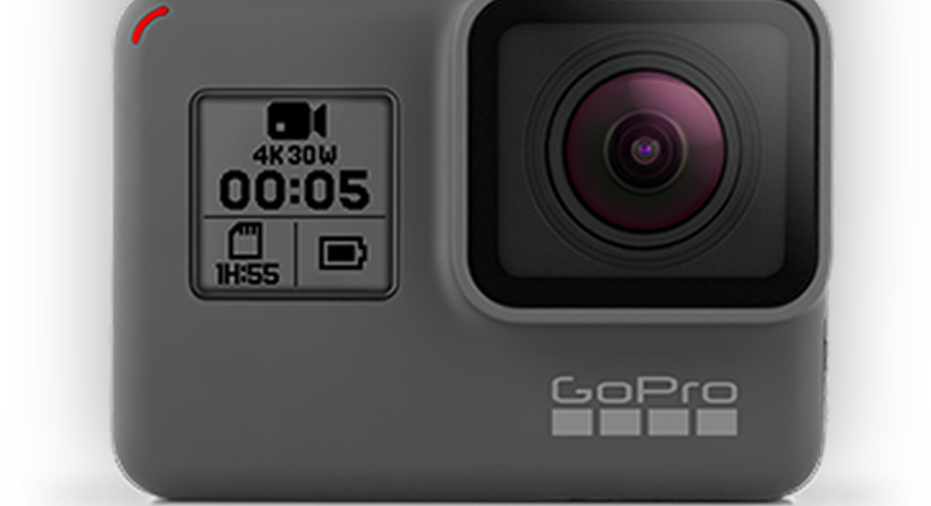 Though GoPro (NASDAQ: GPRO) founder and CEO Nicholas Woodman braced investors ahead of its recently announced fourth-quarter earnings that expectations should be muted, that didn't prevent yet another mass exodusthat resulted in a nearly 13% drop in share price the following day.
GoPro stock was already under pressure following a poor 2016 third quarter,which led to the company cutting 15% of its workforce, equal to more than 200 employees, ousting then-president Tony Bates, and shuttering its failed entertainment division. But all of the bad news hasn't dissuaded value investors from getting onboard the GoPro train, driving its stock price up nearly 9% year to date.
Does GoPro actually merit consideration for those in search of value, or are recent gains just short-term investors in search of a quick buck?
GoPro HERO5 Black.Image source: GoPro.
The good
GoPro made a splash when it announced its much-anticipated Karma drone was ready for the masses ahead of the all-important holiday shopping season. After issuing a recall due to a battery latch issue that caused"a very small number" of Karma drones to inexplicably fall from the sky, GoPro quickly remedied the situation.
The Karmais back in "limited quantities" for folks in the U.S., and it will be available to international markets this spring. There are a couple of upsides to GoPro's Karma. One, the drone market is expected to explode in the next few years, generating as much as $127 billionin revenue by 2020. Secondly, Karma gives GoPro a bit of product diversification beyond its HERO5 Black action camera, which is another bit of good news.
The HERO5 Black camerawas the top-selling digital device sold last quarter in the U.S. and select international markets. Largely thanks to HERO5 sales, GoPro generated $549.6 million in revenue to end its fiscal 2016, good for a 23.8% increase over a year ago. If not for a one-time tax-related $102 million hit and $37 million in costs associated with GoPro's restructuring, it would have posted a profit last quarter.
The bad
Excluding last quarter's one-time charges, GoPro still lost $1.44 a share in 2016 compared to a profit of $0.76 the prior year. The per-share losses last year were certainly impacted by the Karma recall in general and the timing of it in particular, but that was hardly the only reason GoPro took it on the chin in 2016. Total operating expensessoared 35% for the year to $834.9 million.
GoPro's increased spending on research and development (R&D) can be forgiven as it works to expand its product line-up, but its 48% jump in sales and marketing costs to $358.9 million is harder to swallow. The balance sheet also took a major hit last year, with combined cash and marketable securities declining more than 50% to $217.9 million compared to 2015's $474 million.
Somepundits have suggested that GoPro's future is reliant on a successful relaunch of Karma. The thing is, as big as the drone market is expected to become, most of that growth will come from devices targeting commercialapplications, including Intel's (NASDAQ: INTC) Shooting Star units seen at this year's Super Bowl halftime show. Intel also unveiled its top-of-the-line Falcon8+ for industrial use. That's some heady competition for the likes of GoPro, and it could prove to be even more troublesome should Intel decide to capture some of the consumer drone market in the future.
The result
The slight run-up this year after GoPro's stock price collapse wasn't surprising. Double-digit declines often bring out near-term investors. However, if consumers do ease their way back into the Karma fold, the drone itself simply isn't enough to warrant pushing its stock price up much higher than it already is.
Bottom line: GoPro warrants a bit more upside based on expectations of a return to profitability in the second half of this year and its somewhat limited downside given its current valuation. But that's not enough for long-term value investors to dive in.
10 stocks we like better than GoProWhen investing geniuses David and Tom Gardner have a stock tip, it can pay to listen. After all, the newsletter they have run for over a decade, Motley Fool Stock Advisor, has tripled the market.*
David and Tom just revealed what they believe are the 10 best stocks for investors to buy right now...and GoPro wasn't one of them! That's right -- they think these 10 stocks are even better buys.
Click here to learn about these picks!
*Stock Advisor returns as of February 6, 2017.
Tim Brugger has no position in any stocks mentioned. The Motley Fool owns shares of and recommends GoPro. The Motley Fool has the following options: short January 2019 $12 calls on GoPro and long January 2019 $12 puts on GoPro. The Motley Fool recommends Intel. The Motley Fool has a disclosure policy.