Is GameStop's Circle of Life the New Wells Fargo Scandal?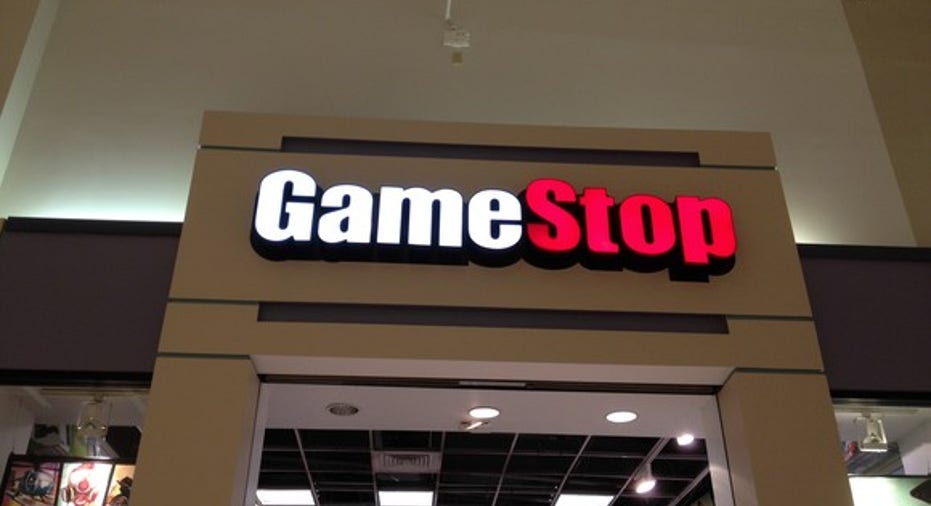 Image source: GameStop.
Remember when an industry leader created an employee incentive program that encouraged its hires to cross ethical lines to the detriment of the customer? Wells Fargo (NYSE: WFC) is paying the price for last year's scandal, and if one report is to be believed, we could be seeing a similar blow-up taking place atGameStop (NYSE: GME).
Gaming blog Kotaku is blowing the lid offGameStop's Circle of Life program, which encourages employees to push pre-orders, reward cards subscriptions, trade-ins, and used games and gear. Encouraging a retailer's front line to nudge shoppers toward higher-margin products or pre-orders and reward cards that boost the frequency of visits may seem like just a tap dance along the ethical gray areas of practices to boost a concept's business. No one flinches when a waiter recommends a dish that the kitchen is trying to move or encourages pricier menu items in pursuit of a bigger tip.
However, the specifics of Circle of Life -- the need to hit certain quotas as a percentage of total sales -- could backfire in the hands of aggressive and unscrupulous store managers and employees. The actual targets vary from store to store, but they ultimately boil down to a certain percentage of the dollars spent going toward used games and trade-in volume with the number of pre-orders and reward card subscriptions generated pegged as a portion of total transactions.
A store with a 25% goal for used games would call for at least $250 out of every $1,000 spent to go to the store's refurbished and reconditioned pre-owned titles. The Kotaku post suggests that employees are being tempted to tell walk-in customers that in-stock games and consoles aren't available, a move to either encourage the sale of pre-owned alternatives or to send them away empty-handed in order to keep the tally of new merchandise within the Circle of Life parameters. Employees quoted in the piece and some of the equally scorching reader comments suggest that this happening, obviously a situation that can deteriorate the customer experience and eventually the GameStop brand.
Stop playing games
Circle of Life is an appropriate name for the program. A new game can be recycled over and over again as it gets traded in for store credit and resold. Promoting premium PowerUp Rewards Pro subscriptions and pre-orders keeps customers circling back to the store.
However, in the traditional circle of life definition, we're talking about nature's way of taking and giving back life. A limping gazelle is mauled by a lioness to feed her cubs. GameStop is the aging gazelle. Digital delivery, online retailers, and the mobile revolution are the cubs gnawing away at GameStop.
The chain checked in with a brutal 18.7% plunge in comparable-store sales during the peak holiday sales period. It's making smart moves to lean more on its non-gaming business. Acquiring the ThinkGeek stores and building out itsSpring Mobile, Cricket, and Spring Mac smartphone and PC concepts make sense. However, we're clearly not at the point where any of these initiatives are moving the needle. The negative aspects of what is a controversial employee incentive program won't help.
One can argue that it's not fair to compare GameStop's Circle of Life to what Wells Fargo did with the banking giant's mandate to increase the number of accounts opened per customer. Wells Fargo customers didn't see the bogus banking accounts being created until it was too late, and at GameStop the worst thing that can happen is that a customer leaves empty-handed or with cheaper pre-owned merchandise. GameStop won't face regulatory scrutiny or fines for this questionable program's ramifications. A hard sell for a rewards program isn't a punishable offense. However, the fate for GameStop can be worse than for Wells Fargo if customers can no longer trust their local video game store, expediting its demise.
GameStop's model is built to withstand the ups and downs in demand, oozing free cash flow with low overhead and high-margin trade-ins. The rub for GameStop is that the moment your brand is disgraced and your sales practices get called out, the ups may not follow the downs.
10 stocks we like better than GameStop When investing geniuses David and Tom Gardner have a stock tip, it can pay to listen. After all, the newsletter they have run for over a decade, Motley Fool Stock Advisor, has tripled the market.*
David and Tom just revealed what they believe are the 10 best stocks for investors to buy right now... and GameStop wasn't one of them! That's right -- they think these 10 stocks are even better buys.
Click here to learn about these picks!
*Stock Advisor returns as of January 4, 2017
Rick Munarriz has no position in any stocks mentioned. The Motley Fool has the following options: short April 2017 $28 puts on GameStop. The Motley Fool has a disclosure policy.