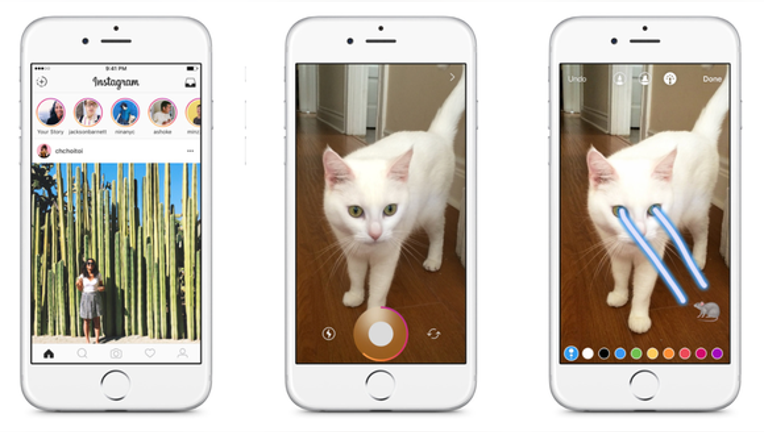 Instagram Stories. Image source: Instagram.
Things are starting to quiet down on the Facebook (NASDAQ: FB) front. After a terrible November that included third-quarter earnings with seemingly scary guidance for 2017 as well as the fake news controversy, things have been relatively uneventful for the social titan this month. That's a good thing, as it gives investors a moment to breathe, and shares can then potentially recover.
SunTrust Robinson Humphrey analyst Rodney Hull expects as much, and has now upgraded his rating on Facebook to a buy alongside a $142 price target, according to Tech Trader Daily. That would represent a new all-time high (shares hit an all-time high of $133.50 in October ahead of the November sell-off).
Word on the Street
One important contributing factor to Hull's bullish thesis is Facebook's recent announcement that Instagram now has 600 million monthly active users (MAUs), making it nearly twice the size ofTwitter. The analyst agrees that adding 100 million MAUs in just six months is nothing short of impressive, and that "accelerated user growth could drive Instagram revenues higher" relative to his estimates. Speaking of estimates, Hull figures that Instagram will generate $1.8 billion in revenue this year, which could nearly double to $3.5 billion for 2017.
Hull lays out five areas that investors should look at with Instagram. The first two mostly just quantify the accelerated user growth (improved growth rate in percentage terms and MAU additions per month). The third is the geographical mix of users, which Instagram has never disclosed. Investors are naturally very curious about where this user growth is coming from, particularly if Instagram's geographical monetization trends resemble Facebook's at all. The fourth is continued feature improvements, which are critical to driving MAU growth going forward. Last but not least, the push into "expiring content" appears to have boosted engagement, borrowing -- nay, copying -- a page directly out of Snapchat's playbook.
Instagram could approach 10% of the business
Instagram has gathered incredible momentum in 2016. We've already discussed how strong MAU trends are, and of course advertising customer trends will follow as ad spending chases eyeballs. The photo-sharing service has more than doubled its advertiser base in just six months. Remember, for the first few years following the acquisition, Instagram remained ad-free, as MAU growth was the priority. Instagram only launched ads in September of last year. The Facebook subsidiary had about 200,000 advertisers in February of this year, more than doubling to 500,000 advertisers in September (roughly a year after launching the ad platform).
That $1 billion price tag seemed like a lot back in 2012, and it was relative to what Instagram was at the time. But the company has shown that it can execute in growing and monetizing the service, and Instagram is easily one of Facebook's most successful acquisitions to date. Analysts are expecting Facebook to generate $36.7 billion in total revenue in 2017, so Instagram could approach 10% of the business if we go by Hull's estimates. That's a notable contribution, and hopefully Facebook will soon start disclosing granular details around Instagram for investors to learn more.
Find out why Facebook is one of the 10 best stocks to buy nowMotley Fool co-founders Tom and David Gardner have spent more than a decade beating the market. (In fact, the newsletter they run, Motley Fool Stock Advisor, has tripled the market!*)
Tom and David just revealed their ten top stock picks for investors to buy right now. Facebook is on the list -- but there are nine others you may be overlooking.
Click here to get access to the full list!
*Stock Advisor returns as of November 7, 2016
Evan Niu, CFA owns shares of Facebook. The Motley Fool owns shares of and recommends Facebook and TWTR. Try any of our Foolish newsletter services free for 30 days. We Fools may not all hold the same opinions, but we all believe that considering a diverse range of insights makes us better investors. The Motley Fool has a disclosure policy.