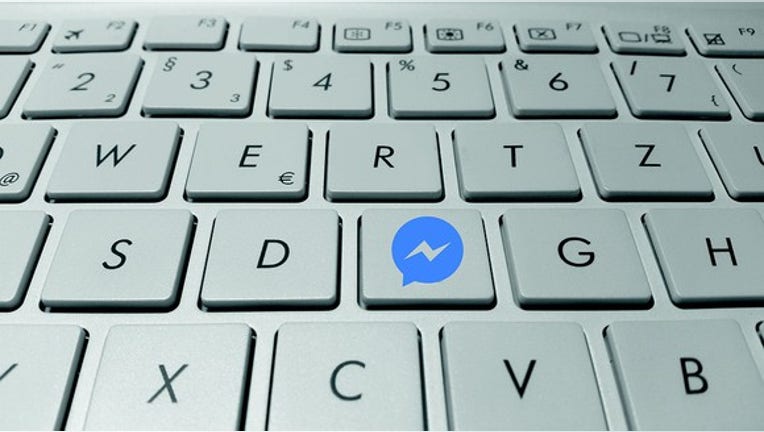 Facebook (NASDAQ: FB) is often accused of "copying" features from other companies and integrating them into its social network. It introduced Facebook Places to counter Foursquare, addedhashtags to mimic Twitter (NYSE: TWTR), and launched Poke, Slingshot, andephemeral messages on Messenger and Instagram to challenge Snap's Snapchat.
Speaking of Instagram, Facebook only bought the app after its own similar app, Camera, failed to gain traction. It also launched live videos for Facebook and Instagram to tackle Twitter's Periscope. While imitation may be the sincerest form of flattery, it also clearly indicates that Facebook is running out of original ways to grow its ecosystem.
Image source: Pixabay.
Some analysts have noted that Facebook is now copying features from Tencent (NASDAQOTH: TCEHY), the Chinese internet giant which owns WeChat, Riot Games, and Supercell. In a recent interview withFund Strategy, Carmignac fund manager Haiyan Li declared that Facebook was now "trying to copy" Tencent by adding similar features "to increase mobile engagement." Let's take a closer look at the features Li is pointing at, and whether or not Facebook is actually "copying" Tencent.
The similarities between Facebook and Tencent
Tencent's most well-known product is WeChat, the most popular messaging app in China. The app had 846 million monthly active users(MAUs) last quarter, representing a 30% gain from the prior year quarter.
When WeChat was launched in 2011, it wasn't that different from WhatsApp and the other messaging apps on the market. But WeChat gradually evolved as a "monolithic" platform, adding mobile payments, games, streaming music, and O2O (online-to-offline) services like ride hailing, food deliveries, and online purchases to the app.
WeChat's mobile app. Image source: iTunes.
Over the past year, it started adding "mini programs" (since in-app "app" stores are forbidden on iOS) to WeChat to enlist individual developers to expand that ecosystem. Those moves locked in more users and helped Tencent widen its moat against other big ecosystem players like search king Baiduand e-commerce giant Alibaba.
Facebook also launched its stand-alone messaging app, Messenger, in 2011. However, the company didn't get serious about expanding it as a monolithic platform until 2014, when it removed the messaging feature from its mobile app and asked users to download the separate Messenger app. In 2015 and 2016, it added peer-to-peer payments, native payments, video calls, in-app games, chatbots, and a ride-hailing feature with Uber to the platform.
Why copying Tencent makes perfect sense
Many industry watchers declared that it was wise for Facebook to copy WeChat's features. Last August, Forbes' Helen Wang noted that WeChat made "Western equivalents suchas Facebook Messenger, WhatsApp, or Twitter look hopelessly inferior" -- since it was a "super app" which replaced a large number of apps. Anything that runs within WeChat gets tethered to Tencent's ecosystem via its WePay mobile payment platform, which now processes $50 billion inbank transfers every month.
That dominance enables Tencent to create an "operating system" within a single app, without having to run an actual mobile OS like iOS or Android. This is a goal that Facebook has tried to achieve before.
Back in 2013, it launched Facebook Home, which tried to take over Android devices with a launcher promoting its own services -- but that effort flopped because the app was clunky and overbearing. It also aggressively promoted single-sign ons (SSOs), which tethered apps and websites back to Facebook and created a "shadow OS" for the social network to mine data from.
Oculus Home. Image source: Oculus VR.
Last year, Facebook launched Oculus Home, a VR launcher for Gear VR and Rift headsets which lets users purchase videos, games, and other content from an app store. Facebook retained a 30% cut ofthose sales -- just like Google Play and the iOS App Store. Therefore, the development of Messenger as a WeChat-like platform clearly complements those efforts, by carving out a niche "OS within an OS" which reduces user dependence on the iOS and Android ecosystems.
The key takeaways
In the fast-moving tech world, nearly everything is a "clone" of something else. Facebook was built on the ideas of earlier social networks like MySpace or Friendster. Tencent's first hit product, the messaging app QQ, was originally a clone of ICQ. WeChat was originally a WhatsApp clone, but evolved after adding payments and O2O features.
In my opinion, Facebook investors shouldn't care if the company copied Tencent, Twitter, Snap, or other companies. Instead, they should see if these new features actually work. Facebook has already secured over a billion active users for Messenger, and if following WeChat's example pays off, it could turn the app into a stand-alone OS within an OS -- which would widen its moat against other big ecosystem rivals in the tech market.
10 stocks we like better than FacebookWhen investing geniuses David and Tom Gardner have a stock tip, it can pay to listen. After all, the newsletter they have run for over a decade, Motley Fool Stock Advisor, has tripled the market.*
David and Tom just revealed what they believe are the 10 best stocks for investors to buy right now... and Facebook wasn't one of them! That's right -- they think these 10 stocks are even better buys.
Click here to learn about these picks!
*Stock Advisor returns as of February 6, 2017
Leo Sun owns shares of Tencent and Baidu. The Motley Fool owns shares of and recommends Baidu, Facebook, and Twitter. The Motley Fool has a disclosure policy.