Is Exelixis' Balance Sheet Safe?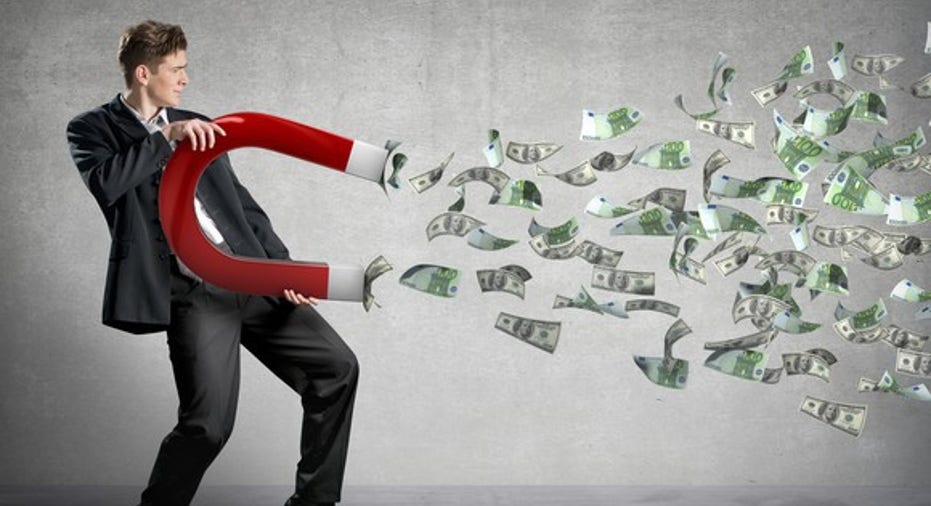 Exelixis, Inc.(NASDAQ: EXEL)is one of healthcare's brightest shining successes. After winning approval for its kidney cancer drug last year, the drugmaker is knee-deep in researching new ways it can help more cancer patients. The opportunity ahead of this company is big, but it costs a lot to conduct cancer research, and that's taxing its balance sheet.
A better option
Exelixis has had a drug on the market for medullary thyroid cancer for years, but sales began to take off after the Food and Drug Administration approved Cabometyx for use in advanced kidney cancer patients.
IMAGE SOURCE: GETTY IMAGES.
In trials, Cabometyx outperformed the billion-dollar blockbuster drug Afinitor. Specifically, not only did more people respond to Cabometyx than Afinitor, but they also saw an improvement in the amount of time before disease progression and they lived longer. Median overall survival was 21.4 months for Cabometyx and 16.5 months for Afinitor, and progression-free survival was 7.4 months for Cabometyx and 3.9 months for Afinitor.
Armed with those results, it's not surprising that Exelixis has had significant success convincing doctors to prescribe Cabometyx. InQ4, Cabometyx net revenue of $44.7 million was 45% higher than its Q3 net revenue of $31.2 million. Shipped units of Cabometyx increased 40% quarter over quarter, and market share in the second-line advanced kidney cancer patient population grew to 27% from 22%.
Sales could increase even more quickly if additional trial results in the first-line advanced kidney cancer setting result in an expanded FDA approval. Currently, the billion-dollar blockbuster Sutent is commonly used in the first-line setting. However, Exelixis last fall reported that Cabometyx outperformed it.Cabometyx patients experienced a 31% decrease in risk of death or cancer progression versus Sutent at a median follow-up period of 20.8 months.
Covering the costs
Conducting studies that can expand Cabometyx's addressable market isn't cheap, and Cabometyx isn't the only drug that Exelixis is pursuing. The company's also helping commercialize the melanoma drug, Cometriq.
Exelixis developed Cometriq internally, and later licensed its development out to Roche Holdings (NASDAQOTH: RHHBY). Exelixis exercised an option to share U.S. commercialization costs with Roche in 2013, and Roche won FDA approval of Cometriq for last year.The two companies continue to study Cometriq in a variety of trials, including in metastatic colorectal cancer, non-small cell lung cancer, and breast cancer.
Overall, Exelixis spent $219.6 million on operating expenses last year, including$116.1 million on selling, general, and administrative expenses, up from $57.3 million in 2015. It also spent $96 million last year on research and development expenses, roughly in line with the year before.
Offsetting those costs were product revenue and licensing revenue totaling$191.5 million in 2016, up from$37.2 million in2015. Since costs were greater than revenue, Exelixis' net loss was $70 million last year.Despite losses, however, there's evidence its balance sheet is improving, and management's plans to reduce its liabilities could further strengthen it.
The company reported$479.6 millionin cash and investments as of Dec. 31, 2016, up from$253.3 millionon Dec. 31, 2015. It also got $50 million in up-front licensing revenue from Takeda in February, after Takeda licensed rights to commercialize Cabometyx in Japan.
On the liabilities side, Exelixis converted approximately $287 million of 4.25% convertible debt to equity last year. It also expects to pay off its $80 million term loan toSilicon Valley Bank in May 2017, and this summer, it plans to retire $125 million in notes issued to Deerfield. Once it's done, Exelixis will see its interest expense drop and its cash flow increase, and that should position it nicely for consistent profitability as sales climb.
Looking ahead
There are roughly 17,000 kidney cancer patients in the U.S. that have failed at least one treatment, and since Cabometyx is quickly winning market share in that setting, and it could begin to be used earlier in treatment, there's a lot of reason to think that sales are going to go meaningfully higher in the coming year or two. Roughly one-third of the 300,000 patients diagnosed with kidney cancer in the U.S. every year have advanced kidney cancer that could be treated by Cabometyx.
Capitalizing on that opportunity won't come cheap, but it appears to me that management's going to exit 2017 with a more financially secure balance sheet than it had in 2016. If I'm right, then it should have plenty of financial flexibility to execute on its Cabometyx and Cometriq growth strategy.
10 stocks we like better than ExelixisWhen investing geniuses David and Tom Gardner have a stock tip, it can pay to listen. After all, the newsletter they have run for over a decade, Motley Fool Stock Advisor, has tripled the market.*
David and Tom just revealed what they believe are the 10 best stocks for investors to buy right now... and Exelixis wasn't one of them! That's right -- they think these 10 stocks are even better buys.
Click here to learn about these picks!
*Stock Advisor returns as of February 6, 2017
Todd Campbell has no position in any stocks mentioned.His clients may have positions in the companies mentioned.The Motley Fool owns shares of and recommends Exelixis. The Motley Fool has a disclosure policy.