Is DuPont Counting Its Merger Chickens Before they Hatch?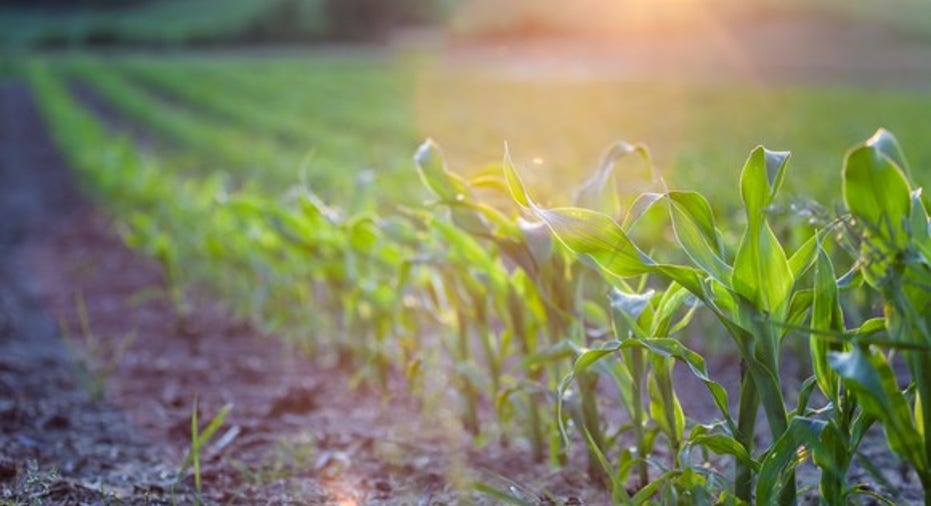 DuPont's agriculture business has been thriving while Dow's struggles. Image source: Getty Images.
For months, chemical giantsDuPont(NYSE: DD) andDow Chemical(NYSE: DOW) have been expressing confidence that their merger and split will go through by the end of the year. And DuPont seems to be putting its money where its mouth is.
Recent decisions by DuPont's management look as though they are geared toward a post-split future, even though the split -- even if it and the merger are approved -- won't occur until 2018. Investors might be tempted to buy in on this show of confidence. Here's why a bit of caution is in order.
We've been here before
Both DuPont's and Dow's shareholders voted in favor of the merger by huge margins earlier this year. And in their Q2 earnings calls, the executives of both companies expressed no reservations about the merger's future.
DuPont CEO Edward Breen said:
Dow COO James Fitterling was equally positive, declaring: "All key deliverables remain on track, and just last week both companies received overwhelming support from our respective shareholders to approve the merger. We continue to focus on preparations for Day One, developing the financials for the intended spends and also driving the regulatory approval process."
Of course, we heard similar confidence from HalliburtonandBaker Hughesabout their merger, and from General ElectricandElectroluxabout the sale of GE's appliance unit to Electrolux; both deals eventually collapsed under regulatory pressure.
It's a given that the management of companies that plan to merge will express the utmost confidence in the merger they planned. But it's the regulators who will have the final say.
Once, twice, four times the regulation
There are four major regulatory agencies whose approval is critical to having the merger and split play out as planned: the U.S., where both companies are based; the EU; Brazil, a large market for both companies' agricultural products, such as corn seed and pesticides; and China. Naturally, none of the regulatory agencies will comment on ongoing reviews.
But the EU did recently put the brakes on the approval process, declaring that it needed more information from the companies to come to a final decision. This development eerily mirrors what happened earlier this year with Halliburton and Baker Hughes, when a similar halt occurred before the deal's collapse.
In the U.S., farmers have been voicing their unease about a wave of consolidation in the agricultural sector, withBayer proposing to buyMonsanto and the Chinese state-run ChemChina trying to take overSyngenta, in addition to the DuPont-Dow merger. Recently, Sen. Chuck Grassley of Iowa announced hearings on this wave of consolidation before the Senate Judiciary Committee he chairs, and groups such as Food & Water Watch and the National Farmers Union have been urging the Justice Department to deny the DuPont-Dow merger.
While none of this may matter in the end, since regulatory bodies are independent and make their own decisions, it underscores the fact that nobody knows for certain what the outcome will be.
Full steam ahead
Despite this lack of certainty, DuPont's management has been making decisions that seem to be looking past the merger to a combined Dow-DuPont. The company has been aggressively focusing on its agriculture business, particularly in research and development, to the apparent exclusion of other areas.
Those areas -- materials science and specialty products -- happen to be where Dow is outperforming right now. They are also two of the three proposed companies into which Dow-DuPont would be split post-merger, with the third being agriculture. In the second quarter, Dow's consumer solutions, infrastructure solutions, and plastics businesses -- all of which would be part of the new materials science or specialty products companies -- handily outperformed while Dow's agriculture business lagged.
Maybe DuPont, through its private conversations with the regulators, knows something we investors don't and is justifiably convinced that the merger and split is a slam-dunk certainty. If so, its moves to consolidate its research and development in its agriculture division may make sense, with Dow picking up the slack in the materials science and specialty products areas, where it has shown recent strength.
There are unknown unknowns
However, there has been no indication that all four major regulatory entities that are required to approve the merger and split will do so. If anything, concerns about the merger, particularly in the agricultural sector, are growing louder as Monsanto, Bayer, and Syngenta all attempt mergers of their own.
Savvy investors should take DuPont's moves with a grain of salt and wait until there are stronger indications that the proposed merger and split will go ahead as scheduled before making any investment decisions based on speculation.
A secret billion-dollar stock opportunity The world's biggest tech company forgot to show you something, but a few Wall Street analysts and the Fool didn't miss a beat: There's a small company that's powering their brand-new gadgets and the coming revolution in technology. And we think its stock price has nearly unlimited room to run for early in-the-know investors! To be one of them, just click here.
John Bromels has no position in any stocks mentioned. The Motley Fool owns shares of General Electric and Halliburton. Try any of our Foolish newsletter services free for 30 days. We Fools may not all hold the same opinions, but we all believe that considering a diverse range of insights makes us better investors. The Motley Fool has a disclosure policy.