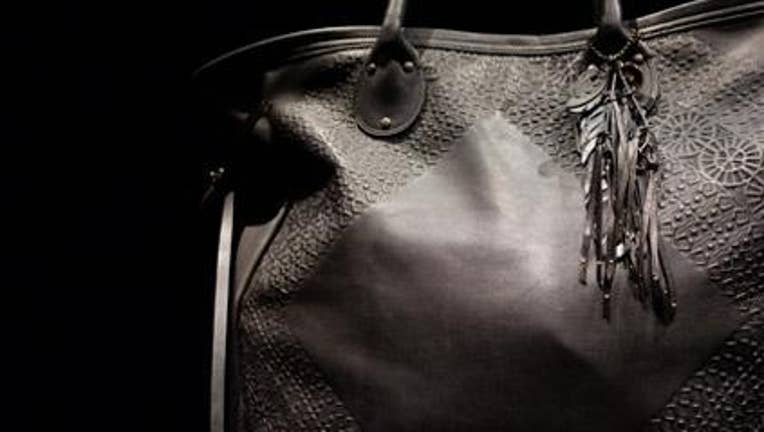 Coach handbag. Image source: Coach.com.
Over the past few years, shares of luxury fashion brand Coach have been out of style. Since early 2012, the stock has declined from its highs of almost $80 to under half of that amount late in 2015. Since hitting that low point, shares have rebounded 30% to current levels at nearly $40 a share. What happened to Coach to cause this steady decline? And is the company poised to continue its recent run?
The last few years in reviewCoach is most famous for its women's handbags, but the company also makes a myriad of other fashion accessories. The company operates in a highly competitive industry, with a multitudeof rivals, such as Michael Kors, Kate Spade, Fossil, as well as many other privately held businesses. Operating in such an environment haspresented challengesfor the classic American fashion company. They have addressed this by, in part, purchasing fashion shoe designer Stuart Weitzman in the spring of 2015. However, despite efforts to continue growing the business, revenue and profit have been in decline.Here's a look at the numbers over the past few years:
Data source: Coach's 2015 annual report and second-quarter 2016 earnings report.
We can see from revenue and profit that, after peaking in 2012 and 2013, both have been on a steady decline since. Thehorizontal red lines show the first six-month revenue and profit for 2015.Notice from those lines that while for the first six months of the 2016 fiscal year revenue is up 6% from a year ago, profit is down 12% from the same time period.What has caused the recent rally in share prices?
Currency concerns and future predictionsCoach's stock bottomed out last September. Since then, the broader stock market has begun to rebound, albeit erratically. Some of the run-up in Coach could be attributable to this rebound.
Coach sales also could be showing signs of bottoming out. CEO Victor Luis stated in the last earnings conference call on Jan. 26 that sales increased 4% compared with the same quarter last year. Excluding foreign currency exchange rates, sales were up 7% year over year.
Coach has been dealing with a strong increase in value of the U.S. dollar during the past few years. This seems to have contributed to its lagging sales growth. With nearly 40% of sales coming from outside the United States, a strengthening dollar has been a difficult obstacle for the company to overcome.
Every time Coach sells an accessory outside of the United States, it receives the currency of the country in whichit sold the product. When Coach brings that revenue back to the US, it has to exchange the foreign currency for dollars. If the dollar strengthens against that currency, it takes more of the foreign cash to exchange one US dollar, thus effectively decreasing the revenue collected.
Since the beginning of 2016, though, that strength in the US Dollarhas started to subside a bit.Investors may be cheering this development on in hopes that a weakening dollar might give a boost to international sales figures.
Analysts expect this to be the bottom for Coach's revenue and profits as well. Total sales are forecast to be up about 7% for the current fiscal year, followed by an increase of about 5% next year. While profit is expected to end the 2016 fiscal year flat from last year, analysts see a return to growth going forward. The anticipation is about 9% earnings growth in each of the next five years.
I also believe that Coach is now on the mend. Despite the relentless news of decline in recent years, the company has been able to bolster its total assets every year since 2011 (total assets were $2.6 billion in 2011 and were at $4.6billion as last reported in January). Long-term debt, sitting currently at $872 million,is also quite low in comparison to total assets.That puts Coach's long-term debt-to-equity ratio at 0.34. By comparison,Kate Spade and Fossil have long-term debt to equity ratios of 1.62 and 0.85, respectively.That debt is attributable to the purchase the company made of Stuart Weitzman last year. With ample assets and low debt on the balance sheet, this gives Coach the ability to continue to invest and adapt to the ever-changing fashion industry going forward.
After this especially bad three-year run for the American luxury brand, it appears that Coach has set itself up for a return to growth. With astrong business presence in growing economiesoutside of the United States, especially in Asia, a strong financial position, and economic headwinds starting to subside, Coach looksto me to be a good investmentright now.
The article Is Coach Poised for Long-Term Growth? originally appeared on Fool.com.
Nicholas Rossolillo has no position in any stocks mentioned. The Motley Fool owns shares of and recommends Coach. The Motley Fool owns shares of Michael Kors Holdings. The Motley Fool recommends Fossil. Try any of our Foolish newsletter services free for 30 days. We Fools may not all hold the same opinions, but we all believe that considering a diverse range of insights makes us better investors. The Motley Fool has a disclosure policy.
Copyright 1995 - 2016 The Motley Fool, LLC. All rights reserved. The Motley Fool has a disclosure policy.