Is Chuy's Holdings Losing Its Kick?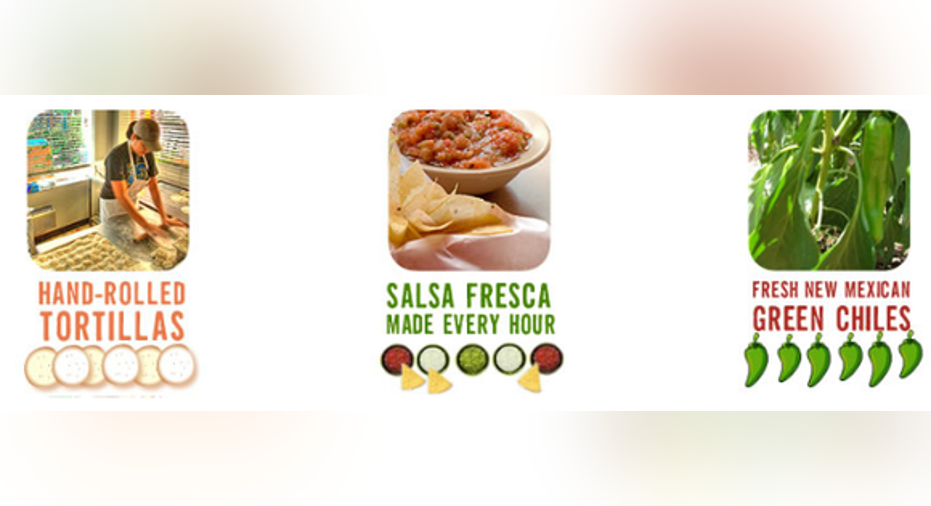 Image source: Chuy's Holdings.
Things in the restaurant business change on a moment's notice, and investors in Tex-Mex chain Chuy's Holdings have found themselves on a roller-coaster ride over the past year and a half. The company hasn't had to endure the scares that fast-casual Mexican peer Chipotle Mexican Grill has faced, but Chuy's share price has nevertheless risen and fallen in volatile movements. Coming into its first-quarter financial report on May 3, Chuy's investors expect double-digit percentage growth in earnings and revenue, but they'll also be watching for signs that the Tex-Mex chain's expansion efforts will pay off even more lucratively in the future. Let's take an early look at what Chuy's Holdings is likely to say when it reports earnings and whether shareholders will like it.
Stats on Chuy's Holdings
| | |
| --- | --- |
| Analyst EPS Estimate | $0.22 |
| Change From Year-Ago EPS | 15.8% |
| Revenue Estimate | $76.94 million |
| Change From Year-Ago Revenue | 15.1% |
| Earnings Beats in Past 4 Quarters | 4 |
Data source: Yahoo! Finance.
Can Chuy's earnings get spicier?In recent months, investors have had mixed views about Chuy's earnings. They've cut their first-quarter projections by a penny per share, but they've been more optimistic about the longer-term future, raising their outlooks modestly for the full 2016 and 2017 years. The stock has lost ground, falling 8% since late January.
Chuy's fourth-quarter report a couple months ago helped the restaurant company's shares regain some of the ground they had lost earlier in the quarter. Revenue gains of 15% were in line with what most people had expected to see, but a 29% jump in adjusted net income produced a nickel-per-share earnings beat, and that helped power a nearly 4% rise in the stock the day following the announcement. Guidance for the full 2016 year was also encouraging, with Chuy's projecting earnings growth of 8% to 13% on comparable-restaurant sales gains of roughly 2%.
Yet even the favorable results didn't allay longer-term concerns that some investors have about Chuy's prospects. So far, Chuy's has been able to produce extensive growth by expanding its network beyond the traditional borders of its restaurant base, and the novelty factor of being able to get authentic Tex-Mex food in places like Ohio and Indiana. Yet sluggish comparable-restaurant sales gains raise a legitimate question of whether Chuy's can hold onto that business once locations become more well-established and customers stop coming in just for the thrill of trying out a new restaurant.
What's clear is that Chuy's isn't aiming at the kind of vision that Chipotle Mexican Grill has used to execute its long-term strategy. Chipotle caters to the desires of customers to have high-quality ingredients sourced in a manner that's consistent with their values, and the chain has built up thousands of locations where customers can get exactly what they want. Chuy's will never have the network that Chipotle has, but its equally strong commitment to giving its patrons authentic ingredients resonates with Chuy's customer base. Moreover, with Chipotle struggling under the weight of its recent foodborne illness scare, Chuy's hasn't hesitated to make comparisons between its menu offerings and prices and Chipotle's in an effort to attract more business.
In the Chuy's report, investors will want to look at how the Tex-Mex restaurant chain's expansion efforts are progressing. Expanding its network has been a slower process for Chuy's than investors in fast-casual restaurants like Chipotle Mexican Grill have gotten used to seeing. But with Chuy's starting from so much smaller of a base, the up-and-coming Tex-Mex player has an opportunity to keep producing meaningful growth through expansion as it becomes a bigger part of the collective consciousness of restaurant-goers throughout the nation.
The article Is Chuy's Holdings Losing Its Kick? originally appeared on Fool.com.
Dan Caplinger has no position in any stocks mentioned. The Motley Fool owns shares of and recommends Chipotle Mexican Grill and Chuy's Holdings. Try any of our Foolish newsletter services free for 30 days. We Fools may not all hold the same opinions, but we all believe that considering a diverse range of insights makes us better investors. The Motley Fool has a disclosure policy.
Copyright 1995 - 2016 The Motley Fool, LLC. All rights reserved. The Motley Fool has a disclosure policy.