Is Chuy's Holdings' Growth Story Running Out of Steam?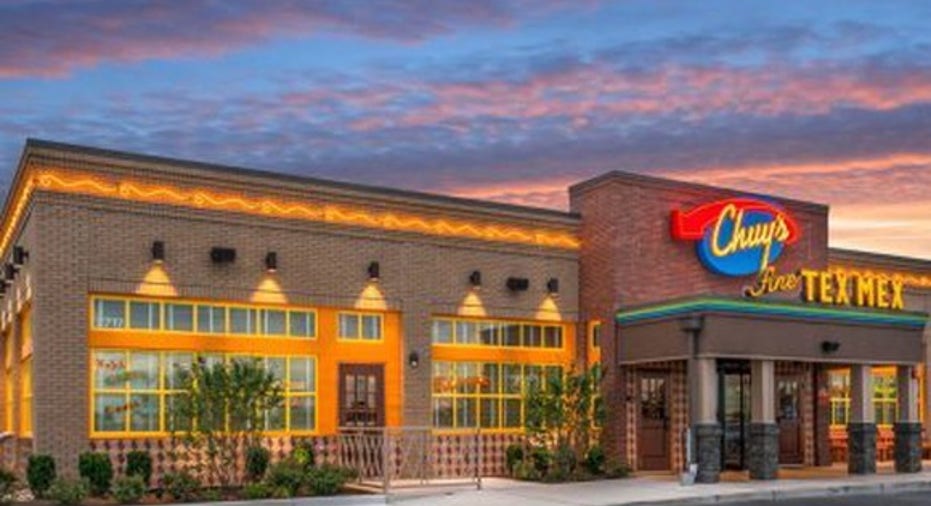 Coming into its latest earnings report, Chuy's Holdings (NASDAQ: CHUY) was riding an impressive 25-quarter streak of comparable sales growth and had so far been immune to the so-called "restaurant recession." Then the Tex-Mex chain reported a 1.1% comps decrease for the fourth quarter -- its first decline in six-plus years -- as it succumbed to falling customer traffic numbers. Is this formerly spicy growth story still intact? Let's take a look.
Image source: Chuy's Holdings.
Falling short of everyone's expectations
According to my notes, Chuy's had beaten analyst estimates for revenue and EPS for five consecutive quarters, and it had established a nice track record of meeting or exceeding its own guidance. In the fourth quarter, though, Chuy's reported revenue of $79.1 million, missing analyst estimates of $81.4 million.
The company's fourth-quarter comps guidance -- updated just a quarter ago -- was for flat to 1% growth while full-year 2016 comps guidance was raised to a range of 1% to 1.4% growth. It appears that conditions deteriorated more severely than management anticipated, as Chuy's missed on both counts. Fourth-quarter comps decreased by 1.1%, and full-year comps increased by just 0.8%.
The culprit was -- as you might expect -- lower customer counts. Despite a 1.3% increase in the average guest check, comps couldn't overcome a 2.4% decrease in traffic. On the conference call, management explained that the Christmas holiday falling on a weekend and bad weather accounted for most -- if not all -- of the decline.
Yououghta see the other guy
But here's a little context. According to Black Box Intelligence, in the fourth quarter, the restaurant industry on average saw year-over-year comp sales decreases of 2.4% and traffic declines of 4.5%, making it the worst quarter in five years, and the fourth consecutive quarter of decline.
Against awful numbers like that, Chuy's 1.1% comps decrease and 2.4% traffic declines, while nothing to celebrate, look a lot more palatable -- especially if comps can return to growth relatively quickly.
A bit of sun peeking through the clouds
Although one month is not a trend, January was a much more positive month for the restaurant industry. According to Black Box Intelligence, January comps, on average, came in flat after 10 consecutive months of negative growth.
And Chuy's is guiding for full-year 2017 comps growth of 1% to 2%, something that should help assuage fears that this growth story was winding down. However, management did warn on the call that given the overall industry slowdown, we are more likely to see results on the lower end of that guidance. Chuy's expects comps to be relatively flat for the first quarter, and then to see improvement during the year as they begin to roll past easier year-over-year comparisons.
New store growth is on track. Or is it?
At the end of 2015 (when it had 69 locations), Chuy's set a goal of doubling its store count in three to five years. With 80 units today, the company is guiding for 12 to 14 new restaurants in 2017, the midpoint of which would bring it to a total of 93. Here's what it would take for Chuy's to get to its goal of 138 stores from there:
By year's end 2018 (doubling in 3 years): 45 new stores in 2018.
By year's end 2019 (doubling in 4 years): average of 22.5 new stores in 2018 and 2019.
By year's end 2020 (doubling in 5 years): average of 15 stores in 2018, 2019, and 2020.
It seems safe to assume that getting there by the end of 2018 is now out of the question, and at current store growth rates, Chuy's won't see that double until 2020.
Thirteen new stores in 2017 equate to 16% annual store growth, more or less in line with CEO Steve Hislop's comment from last year that he expects store growth to continue at a "high teens" rate for now. This may be nitpicking, but I was expecting at least 14 to 15 stores for 2017 (which would represent 17.5% to 18.75% annual growth, respectively). Perhaps my interpretation of "high teens" is a little different than Hislop's. Then again, I have to wonder if we're seeing the first signs of Chuy's dialing back its expected pace of expansion just a bit.
Overall, this looked like a disappointing quarter given management's previous guidance and its track record of exceeding it, but a relatively acceptable one given current industry headwinds. Going forward, investors will want to see stable-to-increasing comps and watch for any further signs that store growth may be slowing. All of that said, I wouldn't be a bit surprised to see Chuy's return to its winning ways within a quarter or two.
10 stocks we like better than Chuy's HoldingsWhen investing geniuses David and Tom Gardner have a stock tip, it can pay to listen. After all, the newsletter they have run for over a decade, Motley Fool Stock Advisor, has tripled the market.*
David and Tom just revealed what they believe are the 10 best stocks for investors to buy right now...and Chuy's Holdings wasn't one of them! That's right -- they think these 10 stocks are even better buys.
Click here to learn about these picks!
*Stock Advisor returns as of February 6, 2017.
Andy Gould owns shares of Chuy's Holdings. Andy Gould has the following options: short April 2017 $30 puts on Chuy's Holdings. The Motley Fool owns shares of and recommends Chuy's Holdings. The Motley Fool has the following options: short April 2017 $30 puts on Chuy's Holdings. The Motley Fool has a disclosure policy.