Is Chipotle Mexican Grill Inc. Having Second Thoughts on Food Testing?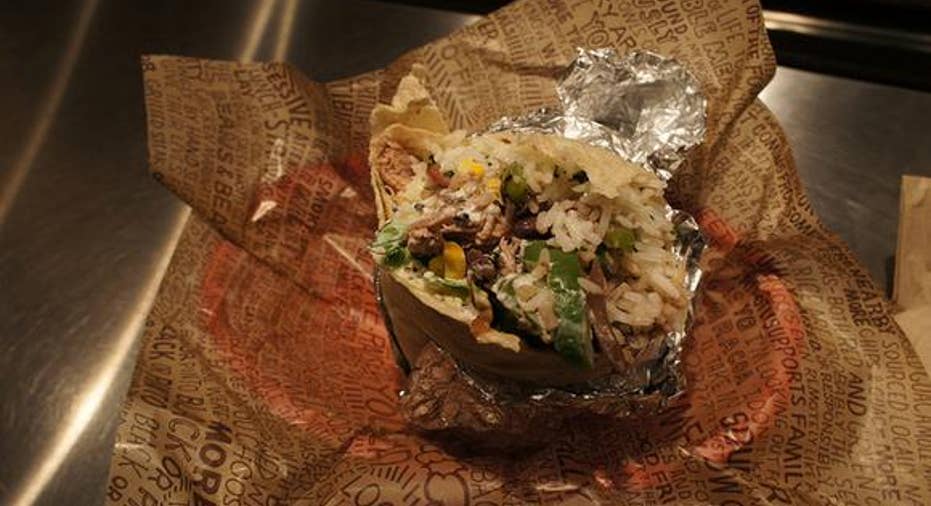 Not even the promise of free burritos has been enough to entice customers to return to Chipotle Mexican Grill in any appreciable numbers. Photo source: Aranami.
Although federal investigators seem to be searching forsome smoking gun in Chipotle Mexican Grill's response to the foodborne illness outbreaks that occurred at its restaurants last year, the fast-casual chain has largely won plaudits from observers for how it handled the crisis.
From what we know of the situation, Chipotle appears to have been fairly transparent in its actions:
It shut down 43 stores in the northwest even though only 11 were identified as problems.
It eliminated any ingredient that might have been a possible source of contamination.
It sanitized everything in the restaurants.
It kept regulators, investors, and customers apprised of all the steps it was taking to resolve the problem and the costs it might incur.
Chipotle also announced it was increasing its safety testing across the entire supply chain, including a series of high-resolution DNA-based tests on ingredients before they were shipped to individual restaurants, a program that it proudly proclaimed "far exceeds requirements of state and federal regulatory agencies, as well as industry standards."
[Insert cartoon skidding car sounds]
Seems the Mexican food chain is having second thoughts about some of those tests. According to The Wall Street Journal, Chipotle is either dialing back, or doing away altogether with pathogen testing on ingredients because it's taking other measures that negate the need for them.
For example, Chipotle is precooking beef before vacuum-sealing and shipping it to restaurants, where it would be reheated and served. As that would kill E. coli bacteria should it be present in the beef, there would be no need to test for it before shipping.
If precooking food changes its flavor profile, Chipotle Mexican Grill may have a new, bigger problem on its hands. Photo source: Jazz Guy.
No doubt, some of the testing measures that the restaurant took in the deepest well of the crisis were a knee-jerk response to stem the loss of customers. It was around the time these stringent measures were announced that the restaurant was experiencing some of the worst customer outflows it had ever seen, as same-store sales plunged 30% in December. In January, they were down more than 36%.
Yet the extreme nature of the remedies likely was also costly -- DNA-based testing can't come cheap -- and came at a time when it was posting its first loss as a public company. Effectively achieving the same result at a lower cost was probably a prudent thing to do, but it's been spun in much of the media as the restaurant going soft on food safety.
Much of the reporting on the issue seems to have been done with a level of schadenfreude at Chipotle's comeuppance. For example, Costco had an outbreak of E. coli that was potentially more dangerous and deadlythan that experience by the Mexican food chain, but it was mostly shrugged off by the news and investors. Buffalo Wild Wings also had a case of norovirus at one of its restaurants, which it immediately closed and sanitized, and that was the end of it.
The reporting on Chipotle, though, has been a bit more breathless. Having marketed its fresher ingredients as being "food with integrity," there may have been some joy in it being knocked down a peg or two. But Chipotle isn't doing itself any favors with its two-steps-forward-one-step-back approach, either.
Moreover, it also risks alienating some customers who go to the chain because of the just-prepared nature of its meals. If precooking some of the food alters its taste, it may see the sales downdraft worsen, just as they've seemingly started to recover, though only barely. The fast-casual restaurant said comparable sales were down 26% in February, but that came after a big marketing push to lure back customers with a promise of free burritos. As Chipotle is still suffering massive losses of repeat business, it indicates that consumers aren't convinced it's time to give it the all-clear signal.
A singular norovirus outbreak in Massachusetts recently won't help either, but neither will corporate measures that make it appear it is backpedaling on food safety.
The article Is Chipotle Mexican Grill Inc. Having Second Thoughts on Food Testing? originally appeared on Fool.com.
Rich Duprey has no position in any stocks mentioned. The Motley Fool owns shares of and recommends Buffalo Wild Wings, Chipotle Mexican Grill, and Costco Wholesale. Try any of our Foolish newsletter services free for 30 days. We Fools may not all hold the same opinions, but we all believe that considering a diverse range of insights makes us better investors. The Motley Fool has a disclosure policy.
Copyright 1995 - 2016 The Motley Fool, LLC. All rights reserved. The Motley Fool has a disclosure policy.