Is Biogen Playing With Fire?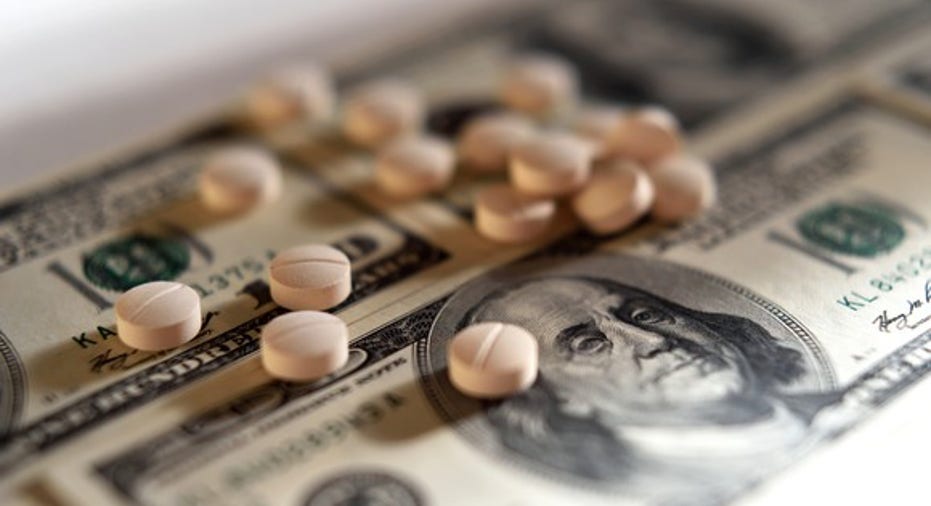 Yesterday, Biogen (NASDAQ: BIIB) and its partner Ionis Pharmaceuticals (NASDAQ: IONS) announced that their newly approved spinal muscular atrophy (SMA) drug Spinraza will sport aninitial WAC price of $125,000 per vial. That translates into an annual cost of $750,000 for the first year of treatment, and $375,000 per year for maintenance therapy thereafter.
Image Source: Getty Images.
The consensus view prior to this announcement was that Spinraza's annual price tag would come in closer to $200,000 to $250,000, which is in line with the prevailing trends across orphan drugs as a whole. However, Biogen chose to price Spinraza as a so-called "ultra" orphan drug, or a drug indicated for a disease afflicting 10,000 or fewer individuals, according to guidelines proposed in the EU.
In practice, the fuzzy "ultra-orphan" moniker has generally been reserved for drugs with patient populations of around 500 people in a given territory -- as they command some of the richest pricing points in the industry. However, most countries lack a formal legal definition for this particular subcategory of rare diseases, giving drug companies ample leeway to price novel orphan therapies at their own discretion.
That said, payers and regulators have basically tolerated sky-high prices for ultra-orphan drugs to this point because they tend to be prescribed only for a couple of hundred patients, not thousands.
Biogen may have just opened Pandora's Box
Spinal muscular atrophy is arguably a borderline ultra-rare disease. After all, current estimates suggest that SMA afflicts roughly 9,000 people in the U.S. and around 10,000 in the EU. So Biogen isn't totally out of line in pricing Spinraza 333% higher than most industry experts predicted -- but it may invite some heavy consequences.
The bottom line is that Spinraza was forecast to generate around $2 billion in global peak sales. With its new price tag, however, it can probably break that mark in U.S. sales alone within three to five years of its launch.
Image Source: Flickr via Disney
On the political front, Spinraza's unsightly price tag could draw the ire of the Trump administration. After all, Trump has vowed to cut the cost of prescription medications, and Spinraza's $750,000 price tag may not sit well with his administration -- especially since Biogen would have turned a nice profit by pricing Spinraza closer to industry norms.
In the nearer term, payers may balk at Biogen's initial wholesale acquisition cost, slowing the drug's uptake. While the biotech is counting on Spinraza's strong efficacy profile to push payers into covering this life-saving drug, recent history shows that this strategy doesn't always work.
Gilead Sciences' (NASDAQ: GILD) game-changing Hep C medicine Sovaldi, after all, was initially reserved for only the sickest patients by some payers because of its $1,000-a-pill price tag. So perhaps the key takeaway from Gilead's battle with payers over its pricey Hep C drugs is that investors shouldn't necessarily expect insurance companies to readily pay for novel drugs -- regardless of their impact on the lives of patients.
What's next?
The next foot to drop will be the reaction from payers. If Spinraza gets the broad coverage typical of orphan drugs, then the drug would have the juice to generate $260 million to $360 million in revenue for Biogen and Ionis next year -- depending on discounts and its penetration rate. In other words, Spinraza could turn into a blockbuster as soon as 2019.
On the other hand, if Spinraza's price tag doesn't sit well with payers -- and there's ample reason to think it won't -- then this drug could drastically underperform from a commercial standpoint next year. Worse still, Trump may use this event as the catalyst to galvanize support for reform -- a scenario the pharma industry has vigorously fought through its sizable lobbying efforts in the past.
Gilead kicked the drug-pricing controversy into high gear by pricing Sovaldi at a premium right out of the gate. But Biogen seems to have just poured gas on the fire with Spinraza's price, which may have dire consequences for the broader industry.
10 stocks we like better than Biogen When investing geniuses David and Tom Gardner have a stock tip, it can pay to listen. After all, the newsletter they have run for over a decade, Motley Fool Stock Advisor, has tripled the market.*
David and Tom just revealed what they believe are the 10 best stocks for investors to buy right now... and Biogen wasn't one of them! That's right -- they think these 10 stocks are even better buys.
Click here to learn about these picks!
*Stock Advisor returns as of Nov. 7, 2016
George Budwell has no position in any stocks mentioned. The Motley Fool owns shares of and recommends Biogen, Gilead Sciences, and Ionis Pharmaceuticals. The Motley Fool has a disclosure policy.