Is Beaten-Up Volkswagen a Company to Buy Now?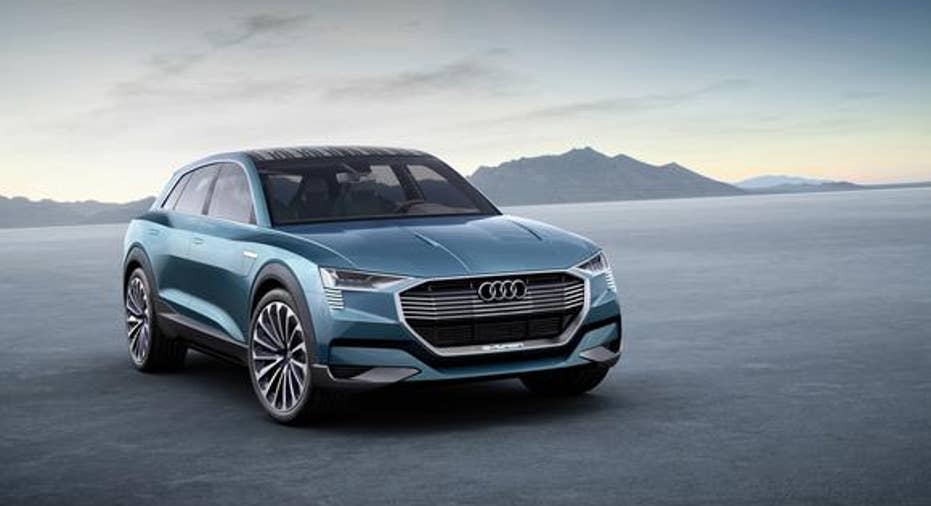 VW CEO Matthias Mueller has said many promising things since taking over last fall. But six months into his tenure, it's hard to tell how well his words are translating into action. Image source: Volkswagen.
Is Volkswagen's beaten-up stock a buy? I recently looked at whether VW's shares, which have fallen about 25% since news of the company's diesel-emissions cheating scandal broke last September, had fallen enough to be "cheap."(The short answer: Until we know more about the likely costs of the scandal, it's hard to say.)
But even if shares are "cheap" -- or at least represent good value -- is Volkswagen, as it is today, given what we know and still don't know about the diesel scandal, a "good business" in the Warren Buffett sense, one that we'd like to own?
Is VW a good business? There's no doubt that Volkswagen is a huge player in an important sector. Only Toyota sold more vehicles around the world last year. Volkswagen is by far the market-share leader in Europe's new-car market, and its massive operation in China was second in sales only to General Motors last year -- and it was a close second.
Here in 2016, when we consider an investment in a traditional automaker, we have to worry about the potential for disruption. There's little doubt in my mind that the advent of driverless-car technology, ride-sharing services that seek to replace car ownership for many individuals, and a likely global shift toward electric vehicles in coming years,will leave at least some traditional automakers behind.
But note that I said "some." I think the major global automakers that move aggressively to adopt the new technologies and market models will continue to thrive and profit well into the future.
Audi plans to bring this all-electric SUV to market in 2018. It will compete directly with Tesla's new Model X. Image source: Volkswagen.
On that front, VW's looking pretty good: New CEO Matthias Mueller has greatly expanded VW's already-significant investments in battery-electric technology. It now looks likely that VW's Audi subsidiary will be the first to directly challenge Tesla Motors in the premium electric-vehicle space with a battery-electric luxury SUV set to come to market in 2018.
Audi, like its German luxury-car rivals, is already investing heavily in autonomous-car technology, and is expected to bring a limited self-driving system to market within the next year or so.
Is VW well managed? I personally hesitate to invest in any company unless I'm pretty confident that the management team is a strong one. And to be blunt, when it comes to Volkswagen, the jury is out right now.
Nearly seven months after the EPA announced its charges against Volkswagen, the company has yet to tell U.S. owners of the roughly 600,000 affected diesel-powered vehicles how it's going to fix (or replace) their cars. It's facing a massive suit filed by the U.S. Department of Justice that could theoretically result in a damage award of more than $40 billion -- a suit that seems to have been filed after government officials got exasperated with the company's recalcitrance and foot-dragging in negotiations.
Image source: Volkswagen.
VW's U.S. dealers are also enraged by the lack of a coherent response to the scandal by Volkswagen. The company's U.S. brand chief, Michael Horn, had won dealers' respect by advocating bluntly on their behalf -- but Horn abruptly left the company last week for reasons that VW has yet to explain.
Taken together, all of this suggests that VW's leadership team is still struggling to come up with a decisive response to the scandal that will allow the German auto giant to take its lumps and move forward. That doesn't inspire confidence.
The answer: Is Volkswagen's stock a buy right now? I'm not afraid to buy automakers, and I'm not afraid to buy a beaten-up company that is out of favor with the market (and the media). I've done both before, profitably, and will likely do both again. But when it comes to VW right now, I don't like it, for two big reasons.
First, I don't know whether the current stock price is cheap, fair, or wildly expensive, because I don't yet have a clear idea of how much this diesel-cheating mess is going to cost the company. Will it have to pay $10 billion or more in fines, and that much again to buy back tens of thousands of cars? Will its mass-market VW brand be permanently harmed, in the U.S. and elsewhere?
Will China find reasons to crack down on VW's huge operation there in light of the revelations in the U.S.? Will important managers or engineers be forced out of the company (some already have been) -- or worse, arrested?
We don't know yet. And that gets to my second reason for not liking an investment in VW right now: When we look at its awkward responses to regulators, customers, and dealers in the U.S. and around the world in the wake of the diesel-cheating revelations, there's a sense that the company is in disarray at the highest levels. It doesn't have its act together.
To be fair, Mueller was promoted to the top job just days after the scandal first broke. He has since moved to clean house, replacing several top executives,and streamlining org charts.
But he's now had six months, and from the outside, at least, things at VW still appear to be a mess. I don't rule out the possibility that negotiations behind the scenes might yet yield an outcome that satisfies regulators and customers, and leaves VW free to move on. If that happens, I'll be much-more impressed with Mueller and his team, and much-more inclined to seriously consider an investment in VW.
Right now, however, Volkswagen isn't looking like a company I want to add to my portfolio at anything like current prices.
The article Is Beaten-Up Volkswagen a Company to Buy Now? originally appeared on Fool.com.
John Rosevear owns shares of General Motors. The Motley Fool owns shares of and recommends Tesla Motors. The Motley Fool recommends General Motors. Try any of our Foolish newsletter services free for 30 days. We Fools may not all hold the same opinions, but we all believe that considering a diverse range of insights makes us better investors. The Motley Fool has a disclosure policy.
Copyright 1995 - 2016 The Motley Fool, LLC. All rights reserved. The Motley Fool has a disclosure policy.