Is Bank of America's Stock a Buy Right Now?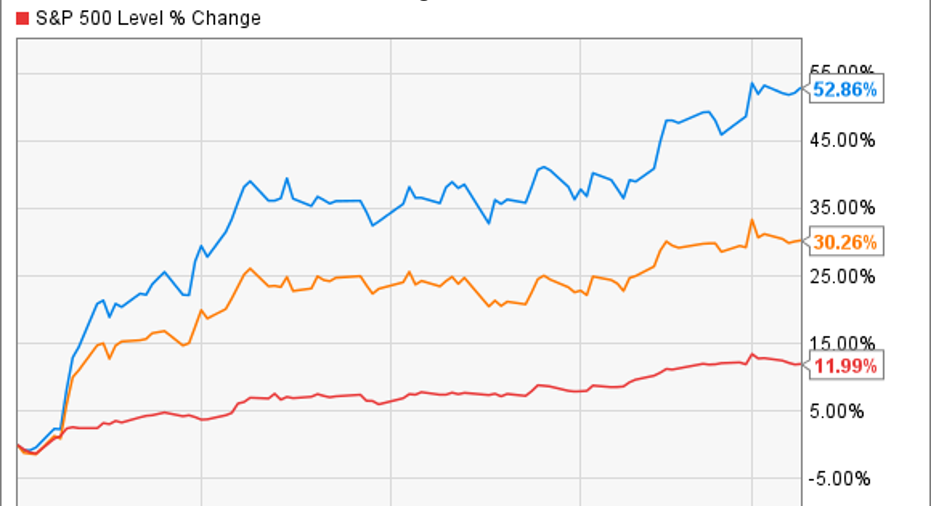 If you take a quick glance at Bank of America's (NYSE: BAC) stock, you'd be excused for thinking it's a good buy right now. But a closer inspection suggests that it might be best to wait a bit before pushing the "buy" button.
The biggest thing in Bank of America's favor is valuation. Its shares currently trade for a 5% premium to its book value. That's the third lowest of any bank stock on the KBW Bank Index, which tracks shares of two dozen large-cap banks.The average bank on the index trades for a 52% premium to book value. That's 10 times higher than Bank of America's premium. The only banks below it are Citigroup and Capital One.
Is it time to submit the buy order for Bank of America stock? Image source: Getty Images.
The reason Bank of America's shares trade for such a paltry premium is because its profitability continues to come up short of expectations. In 2016, Bank of America generated a 9.54% return on tangible common equity. That's below the bank's 12% goal, which also happens to coincide with Bank of America's cost of capital, the return expected by shareholders.
The good news on this front is that Bank of America's profitability is going in the right direction. Three years ago, its return on tangible common equity was only 2.52%. And with interest rates continuing to climb, which should bolster Bank of America's top line, there's reason to think that its profitability in 2017 will be the highest it's been since the financial crisis.
But while the fundamentals are headed in the right direction, there's still reason to be cautious about jumping into Bank of America's stock right now. That's because shares of the nation's second-biggest bank by assets, along with other bank stocks, have soared in the wake of the presidential election. Since the beginning of November, Bank of America's stock is up 53%.
Shares of banks across the board have climbed on the hopes that the new presidential administration will be able to deliver on its promises to spur economic growth, deregulate the financial services industry, and cut corporate taxes. But just as expectations can cause stocks to rally, the failure to live up to expectations can have the opposite effect, which in fact is what many prominent financiers currently fear.
Even Warren Buffett has alluded to this, writing in his latest annual letter: "Every decade or so, dark clouds will fill the economic skies, and they will briefly rain gold. When downpours of that sort occur, it's imperative that we rush outdoors carrying washtubs, not teaspoons. And that we will do."
With this in mind, the most prudent thing to do when it comes to Bank of America's stock may not be to buy it today, but instead to wait for a while to see if expectations falter and cause its stock to retrace some of its recent gains.
10 stocks we like better than Bank of AmericaWhen investing geniuses David and Tom Gardner have a stock tip, it can pay to listen. After all, the newsletter they have run for over a decade, Motley Fool Stock Advisor, has tripled the market.*
David and Tom just revealed what they believe are the 10 best stocks for investors to buy right now... and Bank of America wasn't one of them! That's right -- they think these 10 stocks are even better buys.
Click here to learn about these picks!
*Stock Advisor returns as of February 6, 2017
John Maxfield owns shares of Bank of America. The Motley Fool has no position in any of the stocks mentioned. The Motley Fool has a disclosure policy.