Is Apple Inc. on the Verge of Cracking This Fast-Growing Market?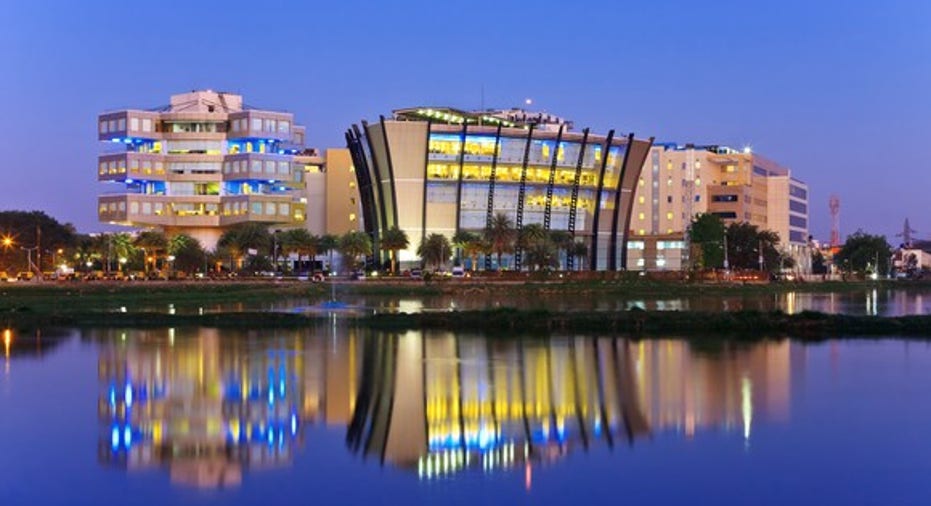 Image source: Apple.
Apple (NASDAQ: AAPL) is growing at a fast pace in India. The company sold 2.5 million iPhones in the South Asian country in 2016, an increase of almost 39% from estimated sales of 1.8 million units the year before. Despite this impressive growth, India remains just a small part of Apple's overall business.
When compared to estimated global iPhone sales of around 234 million units for 2016, India makes up just over 1% of that volume. This does not paint a very nice picture for the company in a smartphone market that's currently growing at 18% compared to the global average of just 3%.
The reason for Apple's underperformance in India is quite simple -- high prices in a country with low per capita income. Consider this: India's GDP per capita in 2015 stood at $1,750, while the price of the cheapest iPhone 7 in India is around $840 on Amazon at current exchange rates.
However, recent sales trends in India clearly indicate that the company is gaining traction among the big-ticket smartphone buyers in the country. Counterpoint Research reports that Apple currently commands 62% of the premium smartphone market (phones costing more than $450) in the country, indicating that it is the preferred brand for this group.
Apple's reputation as a premium brand will be a tailwind in the long run as India's GDP per capita is expected to rise to $3,500 in 2020, according to Trading Economics. What's more, Apple's recent negotiations with the Indian government regarding the manufacturing of iPhones in the country indicate that it is looking to make the most of the growing spending power of Indian consumers.
Plans for India get a boost
The Indian government is currently engaged in a campaign, known as "Make in India", to encourage domestic manufacturing of goods by inviting multi-national companies to set up shop in the country. Apple is looking to take advantage of this campaign and has proposed building a local manufacturing plant in Bengaluru.
Bengaluru (aka Bangalore) in India. Image source: Getty Images.
Apple executives, led by the Global Vice-President of iPhone operations Priya Balasubramanian, met a group of ministers on Jan. 25 to discuss the company's roadmap in the country. Both parties discussed building a local manufacturing unit, while Apple also put forward a list of concessions that it would need from the government.
The Wall Street Journal reported that an official with direct knowledge of the meeting indicated that the deal between the government and Apple is almost done. This means that Apple will gain customs duty exemption on the import of equipment and components for a period of 15 years.
More importantly, Apple's deal with the Indian government could lead to the opening of company-owned stores in the country. In order to set up single-brand retail stores in India, the government requires foreign companies to source 30% of their manufacturing from local sources. Apple has requested relaxation on this front, and if the deal closes, then it will soon be able to set up its own stores in the country as well.
Apple has reportedly taken steps to set up a manufacturing unit in India already by selecting Wistron as its iPhone manufacturer for the Indian market. The Taiwanese company is said to be currently expanding its smartphone manufacturing capacity in Bengaluru, according to the Times of India.
In January, an Indian government official said that Wistron has requested rapid resolution to its request of expanding manufacturing operations in Bengaluru. This indicates that it is looking to meet the April target of beginning iPhone manufacturing operations in the country.
Apple has also lined up Foxconn to meet any surge in the demand. Foxconn already has a plant in southern India, where it has doubled its manufacturing capacity in just a year. Foxconn has already pledged to set up another facility in the country with an investment of $5 billion. These moves to expand capacity among Apple's manufacturing partners indicate that they are preparing for a boost in iPhone production in India.
Lower iPhone prices and improving GDP will boost sales
Once Apple sets up its manufacturing base in India, it will be able to lower the price of its phones due to import tax exemptions. Without the 12.5% import tax,Apple could shave almost $100 from the price of an iPhone 7 in India.
This will make Apple more competitive in the premium smartphone segment as it can grab market share from the likes of Samsung by offering better prices. This should help Apple achieve its target of selling seven million iPhones in the country by 2018.
Lower iPhone pricing will also allow Apple to benefit from India's expanding smartphone market. Euromonitor International forecasts that smartphone sales there will hit the 200 million unit mark by 2020, as compared to estimated sales of just 102.4 million units in 2016.
Paired with the growing spending power of Indian shoppers, Apple can make significant strides in the country due to its leading position in this segment.
10 stocks we like better than Apple When investing geniuses David and Tom Gardner have a stock tip, it can pay to listen. After all, the newsletter they have run for over a decade, Motley Fool Stock Advisor, has tripled the market.*
David and Tom just revealed what they believe are the 10 best stocks for investors to buy right now... and Apple wasn't one of them! That's right -- they think these 10 stocks are even better buys.
Click here to learn about these picks!
*Stock Advisor returns as of January 4, 2017
Harsh Chauhan has no position in any stocks mentioned. The Motley Fool owns shares of and recommends Amazon and Apple. The Motley Fool has the following options: long January 2018 $90 calls on Apple and short January 2018 $95 calls on Apple. The Motley Fool has a disclosure policy.