Is American Science & Engineering Stock Selling Out Too Cheaply?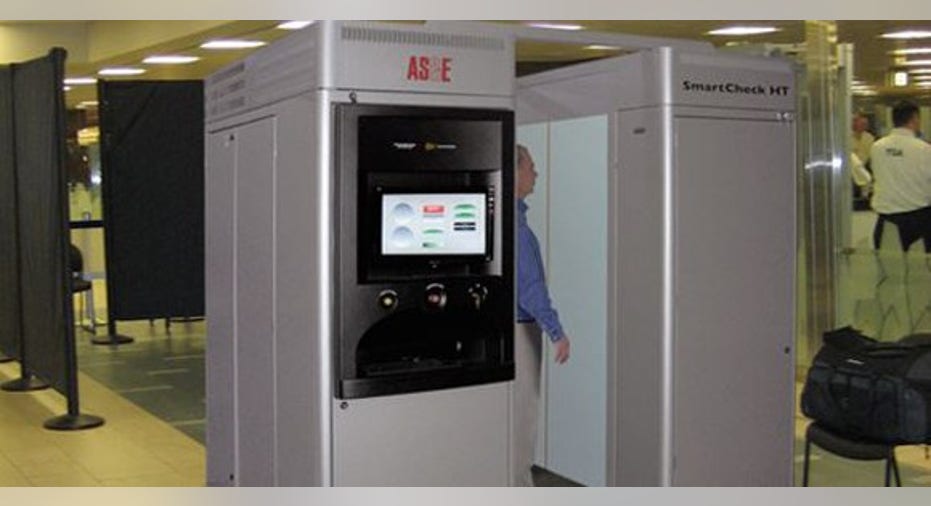 Backscatter X-ray tech -- American Science & Engineering stock's got it. OSI Systems wants more of it. Image source: AS&E.
On May 9, American Science & Engineering announced fiscal 2016 earnings results -- a big $0.38-per-share loss, where investors had been expecting a $0.04 profit. American Science & Engineering stock leapt 10% regardless, powered by a return to positive free cash flow and promises of a "return to profitability."
Before those profits had a chance to materialize, though, A&SE had a new announcement to make: On June 21, the company revealed that it has signed "a definitive agreement to be acquired" by rival X-ray machine maker OSI Systems for $37 per share, cash.
The stock immediately tacked on an additional 14% in gains, bringing its cumulative rise since just before the Q4 report to 31%.
"Thefirstthing we do, let's[call] allthelawyers"
So, great news for owners of American Science & Engineering stock, right? Well, not everyone appears to think so. Already, in excess of a half dozen shareholder lawsuits have been filed questioning the "fairness" of the sale and accusing management of selling American Science & Engineering stock too cheaply. Although AS&E is too unprofitable to merit a positive P/E ratio, the lawyers argue that management failed to adequately "shop the company," is selling too far below the stock's 52-week high, isn't getting as high a "book value" for the company's assets as in "comparable transactions," and will leave many shareholders with "no real gain or a loss."
But here's the truth of the matter: Promises of future profits aside, American Science & Engineering just reported a big loss when investors were looking for profits. The company was only barely profitable last year and is currently operating at a loss. And even valued on free cash flow, the $6.8 million in cash profits that AS&E generated over the past 12 months, divided into the $261 million purchase price that OSI Systems will pay, values the stock at a whopping 38 times FCF.
A good deal by any measure
In fact, even if you back out AS&E's net cash position, the FCF multiple on this transaction values AS&E stock at 26.5 times FCF. With S&P Global market Intelligence citing analyst expectations that AS&E will grow its profits at only 14% annually over the next five years, this suggests AS&E management is in fact selling the company for a very good price indeed.
In fact, if anyone should be complaining, it's probably OSI stock holders. S&P Global estimates suggest OSI stock will grow earnings nearly four percentage points faster than its new subsidiary. And OSI stock is profitable and selling for a FCF multiple of less than 24. Arguably, OSI would be better off buying back its own stock than overpaying for AS&E's.
If anyone should be calling the lawyers, it's OSI's shareholders, not AS&E's.
The article Is American Science & Engineering Stock Selling Out Too Cheaply? originally appeared on Fool.com.
Fool contributorRich Smithdoes not own shares of, nor is he short, any company named above. You can find him onMotley Fool CAPS, publicly pontificating under the handleTMFDitty, where he's currently ranked No. 288 out of more than 75,000 rated members.The Motley Fool has no position in any of the stocks mentioned. Try any of our Foolish newsletter services free for 30 days. We Fools may not all hold the same opinions, but we all believe that considering a diverse range of insights makes us better investors. The Motley Fool has a disclosure policy.
Copyright 1995 - 2016 The Motley Fool, LLC. All rights reserved. The Motley Fool has a disclosure policy.