Is American Airlines Making a $9 Billion Mistake?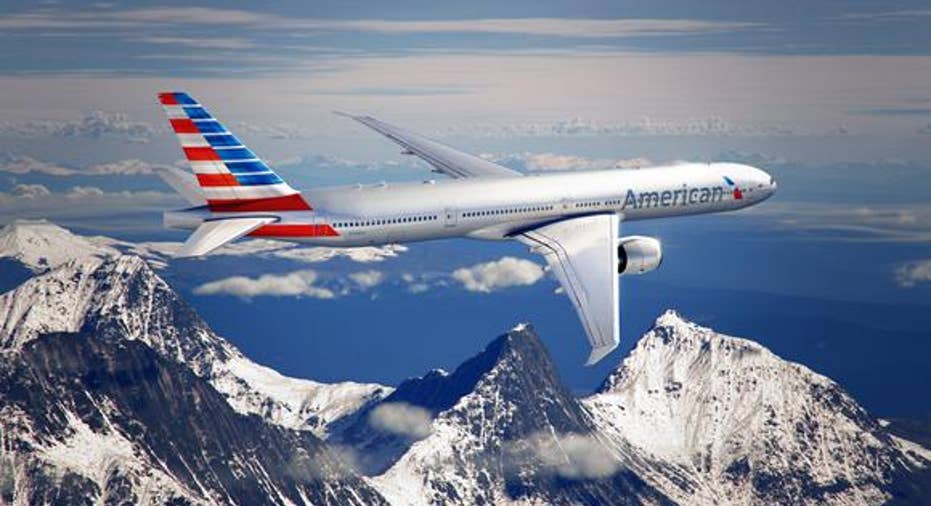 As consolidation and falling fuel prices have driven profits to record levels in the airline industry, many airlines have started to reward shareholders with dividends and share buybacks.
No airline has taken that further than American Airlines . In the past two years, American has become increasingly aggressive in buying back stock. In fact, its board of directors has now authorized a total of $9 billion in share repurchases. Despite these huge buybacks, American Airlines stock is no higher than it was before the company started repurchasing stock in massive quantities.
American Airlines Stock Performance, data by YCharts.
Meanwhile, American Airlines reported a slight year-over-year decline in pre-tax profit for Q1 and expects an even bigger drop in pre-tax profit this quarter. Is the company just squandering its multibillion-dollar fuel windfall on share buybacks?
Getting more and more aggressiveIn July 2014, after reporting a record quarterly profit, American Airlines revealed plans to buy back $1 billion of stock by the end of 2015. Fuel prices began to plummet shortly after this announcement, allowing American to complete the $1 billion buyback a year early. It immediately announced a new $2 billion share buyback program, to be completed by the end of 2016.
During the course of 2015, American Airlines' profit rose sharply -- 50% year over year, in fact -- while its stock price started to move in the other direction. The company reacted to this unusual divergence by buying back more and more stock.
By the end of 2015, American's board had authorized two more buyback programs of $2 billion each and the company had spent $3.6 billion to buy back 85.1 million shares of stock. American continued its rapid buyback activity in Q1 2016, spending nearly $1.6 billion to repurchase 39.1 million shares.
American Airlines has spent billions of dollars on buybacks recently. Image source: American Airlines.
This nearly exhausted the company's buyback authorization. As a result, American Airlines' board authorized yet another $2 billion buyback program, bringing it to a total of $9 billion in authorized buybacks since mid-2014.
A waste of cash?Many commentators would argue that American Airlines is wasting its money by repurchasing so much stock. So far, it has spent more than $6 billion on stock buybacks at an average price of about $42 per share, more than 15% above the stock's recent price.
Meanwhile, American's debt burden has risen steadily as share buybacks have routinely outpaced free cash flow. American Airlines ended 2015 with more than $20 billion of debt and it is on pace to add another $2 billion or so in debt during 2016. In an industry downturn, this could become a significant burden.
American Airlines CEO Doug Parker has defended the company's massive buyback program. He argues that since borrowing costs are around 4% before tax, it makes sense to finance its aircraft purchases with debt, freeing up cash for share buybacks. Parker and the rest of his leadership team also believe that American Airlines stock is woefully undervalued.
If you own the stock, you should like the buybacksUltimately, the wisdom of American Airlines' buyback binge depends on whether the stock is truly undervalued.
Just based on the raw numbers, it's easy to argue that the stock is cheap. While analysts' earnings-per-share estimates have declined significantly in the past few months due to continuing unit revenue weakness, American Airlines stock still trades for just 6.2 times projected 2016 EPS.
On the flip side, American Airlines' management has underestimated the difficulty of returning to unit revenue growth. The combination of rising costs and ongoing revenue softness could lead to further erosion of the company's earnings power. Given that airline profitability has been unusually high over the past year, it's entirely possible that American's earnings will decline to a level at which the current stock price would no longer seem like a bargain.
However, if you believe that American Airlines' profitability has peaked and will fall sharply in the years ahead, you shouldn't invest in the company in the first place.
American Airlines may be throwing good money after bad by buying back $9 billion of stock, just as its shareholders may be betting on the wrong horse. But investors who are confident enough in the company's prospects to own the stock should be glad that American's management and board are equally confident -- and willing to back that up with $9 billion of share repurchases.
The article Is American Airlines Making a $9 Billion Mistake? originally appeared on Fool.com.
Adam Levine-Weinberg is long Jan. 2017 $30 calls on American Airlines Group. The Motley Fool is long Jan. 2017 $35 calls on American Airlines Group. Try any of our Foolish newsletter services free for 30 days. We Fools may not all hold the same opinions, but we all believe that considering a diverse range of insights makes us better investors. The Motley Fool has a disclosure policy.
Copyright 1995 - 2016 The Motley Fool, LLC. All rights reserved. The Motley Fool has a disclosure policy.