Is a Second Class of Common Stock a Good Solution for General Motors?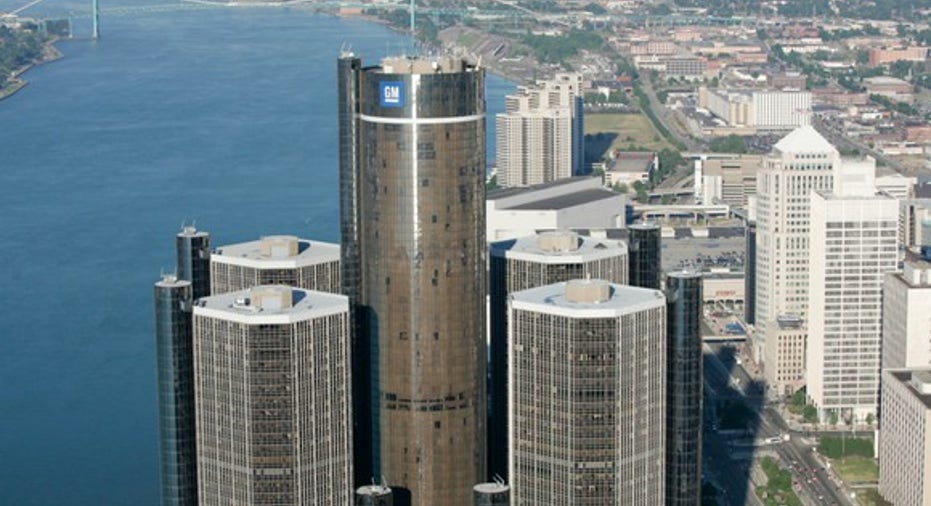 Investors with a bullish thesis on major automakers General Motors (NYSE: GM) and Ford Motor Companyhave been proven correct as record profits have flowed in over the past couple of years.
Investors have also become disgruntled as their bullish thesis has fallen on deaf ears, since Wall Street refuses to value these automakers with even a halfway respectable price-to-earnings multiple. One major investor has had enough and has spoken out about a possible solution for General Motors. Let's take a look at the proposal and what it could mean for GM investors.
What's the problem?
The problem with General Motors' stock isn't the company's underlying business or performance, but the lack of respect for its dividend, profits, and stock price. According to David Einhorn's Greenlight Capital "Unlocking Value at GM" presentation, GM trades at a paltry 5.6 times earnings, calculated using the midpoint of 2017 consensus estimates -- the cheapest in the S&P 500, and far below the average multiple of 21.8. Ford, by the same measure, sports a price-to-earnings ratio of 7.2.
Image source: General Motors.
Another issue Einhorn raised is the market's lack of respect for GM's healthy dividend. It pays an enticing 4.4%, more than double the average 2% yield of the S&P 500. That puts GM's payout ratio, again using the midpoint of 2017 consensus estimates, at roughly 24% -- far below the S&P 500 average of 43% and Ford's 40%. One thing Einhorn didn't even touch on was the benefit of GM's recently increased share-buyback program, which was increased by $2 billion thanks to its cash-saving exit from Europe.
What's the proposed solution?
Here are the specific details of Greenlight Capital's proposal, taken directly from its presentation:
In essence, Einhorn and his team believe that creating two classes of common GM stock would force the market to appropriately value the dividend and GM's earnings per share separately. The proposal has merit because income investors looking solely at high-yield stocks could get their hands on GM's dividend shares without worrying about the automaker's potentially slowing growth story as U.S. sales plateau. Greenlight Capital's presentation suggests it could send GM's dividend shares to a yield of 7% to 9%. On the flip side, value investors who aren't interested in dividends could get their hands on GM's earnings in excess of dividends on the dividend class of stock. Put simply, having two distinct classes of shares would enable investors to optimize their exposure as either income or value/growth.
General Motors' response
To summarize General Motors' response:
The proposal doesn't address the fundamental factors driving GM's valuation lower -- such as plateauing U.S. sales, as well as capital required to develop electrified vehicles, smart mobility strategies, and driverless vehicle technology in a changing industry.
The proposal could hinder GM's investment-grade credit rating, and the demand for a second class of shares is unknown, uncertain, and highly speculative.
Said GM chair and CEO Mary Barra, in a press release:
So which entity is correct? The answer is up in the air, and depends on whether you're a dividend, value, or long-term investor, or some combination of the three. General Motors is probably taking the right approach, as the proposal won't positively impact the company's core business. But that doesn't mean Greenlight Capital hasn't done something positive for investors.
Consider that GM has had 15 direct interactions with Greenlight over a seven-month period, with participants including GM's CEO, CFO, board of directors, and three leading investment-banking firms. While Greenlight Capital's proposal for two classes of common stock likely won't be implemented, the pressure is mounting for General Motors to think outside the box and find a way to push its stock price higher -- and that's a good thing for investors.
10 stocks we like better than General MotorsWhen investing geniuses David and Tom Gardner have a stock tip, it can pay to listen. After all, the newsletter they have run for over a decade, Motley Fool Stock Advisor, has tripled the market.*
David and Tom just revealed what they believe are the 10 best stocks for investors to buy right now... and General Motors wasn't one of them! That's right -- they think these 10 stocks are even better buys.
Click here to learn about these picks!
*Stock Advisor returns as of February 6, 2017
Daniel Miller owns shares of Ford and General Motors. The Motley Fool owns shares of and recommends Ford. The Motley Fool has a disclosure policy.