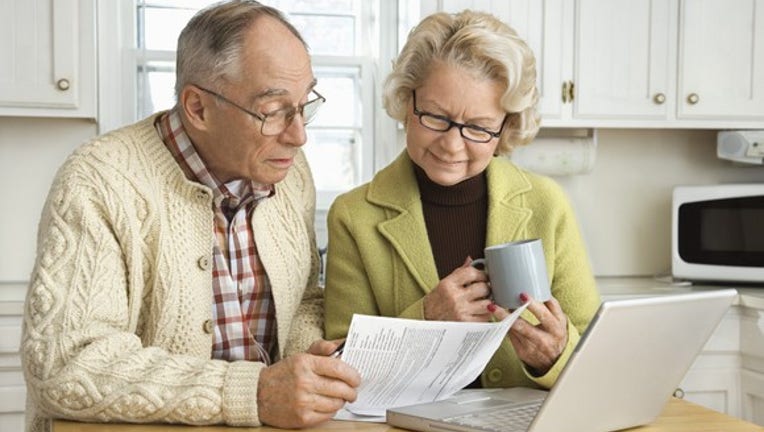 Image source: Getty Images.
American workers have the option of claiming Social Security as early as 62 or they can delay their retirement benefits as late as age 70. Not surprisingly, few people wait until the last minute to claim their benefits the vast majority claim at either age 62 or at full retirement age. However, what's good for one person can be a terrible choice for another.
The real question is: Is 70 a good age to claim Social Security for you?
The main benefit of waiting as long as possible
The most obvious reason to wait is for a higher monthly benefit. For people born in 1954 or earlier, the full retirement age is 66. By delaying retirement beyond full retirement age, your benefit will be permanently increased by 8% for each year you choose to wait, up until as late as age 70.
On the other hand, your benefit will be permanently reduced by 6.67% for each year you claim early, up to three years. Beyond that, it will be reduced another 5%. To illustrate this, if your Social Security benefit at full retirement age is expected to be $1,500 per month, here's how claiming early or late could affect you.
So, by claiming Social Security at 70, your monthly benefit will be 32% higher than it would be at 66 and a staggering 76% higher than it would be at 62.
There are a few other good reasons to wait until 70. For instance, if you're still working at full retirement age and have no plans to call it quits, delaying Social Security until 70 can make sense as long as you don't need the money. Or, if you retire but have plenty of savings to bridge the gap until 70, you may choose to wait in order to maximize your inflation-protected income stream from Social Security.
Reasons to claim earlier
Having said all of that, it's important to point out the reason that benefits are increased for late retirees and decreased for earlier ones. Simply put, your lifetime benefit amount should be the same no matter when you decide to start. The Social Security Administration uses actuarial life expectancy tables, and without getting into the mathematics of it, the average person who claims at 62 and the average person who claims at 70 should get about the same amount of money in total when adjusting for inflation.
So, if you're planning to retire before 70, or you could use the extra income now, keep in mind that there's no overall benefit to waiting at least in theory.
Also, bear in mind that this is only true for the average person. If you're in poor health or have a family history of heart disease or something similar, it may be financially wise to claim as soon as possible. On the other hand, if you're in good health and your relatives tend to live into their 90s, you could potentially get more out of Social Security by waiting.
Another potential reason not to wait until 70 is if your spouse expects to receive a benefit based on your work record. Here's some more information about spousal benefits, but in a nutshell, if your spouse's calculated benefit is less than half of yours, the difference will be made up by a spousal benefit. So, if your full retirement benefit is $2,000 and your spouse who worked part-time is entitled to $700, a spousal benefit of $300 could bring their benefit up to one-half of yours.
Keep in mind that one of the conditions for receiving a spousal benefit is that the primary spouse must be collecting their own retirement or disability benefit. And, there is no delayed retirement credit for spousal benefits -- in other words, your spouse won't get any more money by waiting until 70 than they would have at full retirement age. If you're unsure about your own situation, consult a financial advisor, but if your spouse is entitled to a spousal benefit, it rarely makes sense to delay Social Security past their full retirement age.
What's best for you?
The bottom line is that there is no perfect answer to the question "Is 70 a good age to claim Social Security?" The answer could be yes if you're still working, if you simply don't need the money earlier, or if you're in excellent health. On the other hand, if you need the money, are retiring, or don't foresee yourself living a longer-than-average life, there's nothing wrong with claiming Social Security earlier.
The $15,834 Social Security bonus most retirees completely overlook If you're like most Americans, you're a few years (or more) behind on your retirement savings. But a handful of little-known "Social Security secrets" could help ensure a boost in your retirement income. For example: one easy trick could pay you as much as $15,834 more... each year! Once you learn how to maximize your Social Security benefits, we think you could retire confidently with the peace of mind we're all after.Simply click here to discover how to learn more about these strategies.
Try any of our Foolish newsletter services free for 30 days. We Fools may not all hold the same opinions, but we all believe that considering a diverse range of insights makes us better investors. The Motley Fool has a disclosure policy.